Corps to Career: Peace Corps was the path to my dream job at NASA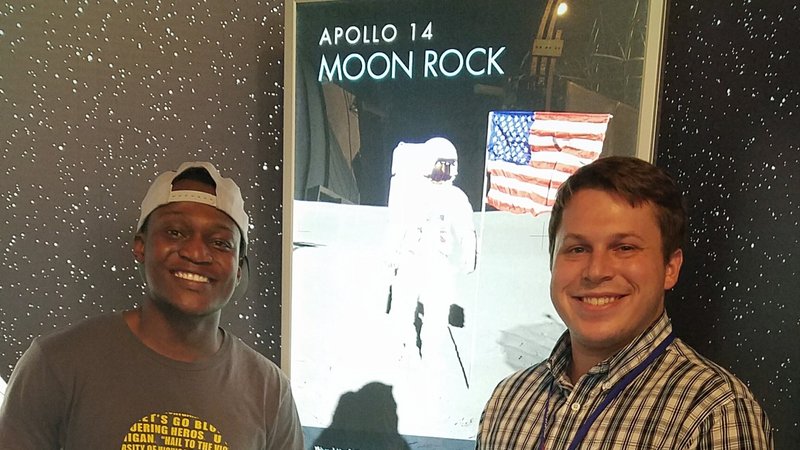 June 19, 2017
Never had I felt more welcomed in an unfamiliar setting in my entire life than in Lesotho.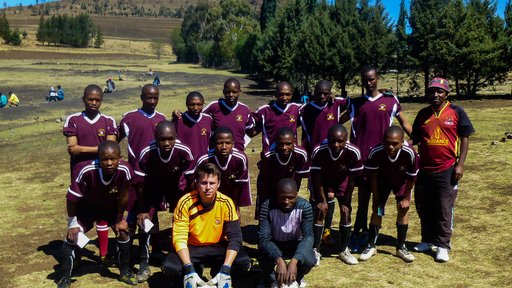 I was afforded a perspective that otherwise could not have been achieved while living in the United States: to live as a foreigner for two years. All it took was a bit of cross-cultural understanding. 
That started with learning the basics of the local language, Sesotho. It reached new heights by learning how to dance like the Basotho. From there, the rest is history.
After returning from service and a couple months of job searching, I received an email from the Peace Corps' careers office inviting me to apply to shadow a government official at NASA for a day. I submitted an application letter immediately. Little did I know this brief composition would set me on my current career trajectory.
A couple of weeks later, I learned I had been selected to participate in the job shadow. I was elated. The excitement increased tenfold as more details came about regarding the activities and who it was I'd be shadowing: Dennis Vander Tuig, the chief information officer at NASA's Goddard Space Flight Center, who had served as a Volunteer in Micronesia from 1974-76.
I could hardly contain my anticipation. Lists of my interests, held since I was a kid, ran through my head. I could not wait to have an opportunity to discuss things like NASA, space technology, the Peace Corps and civil service with a high-ranking NASA representative. Then came an email from Dennis indicating that he was reserving two days for the job shadow instead of one. Now, for me, even 10 minutes would have made it worthwhile, but to learn that it would be a solid 16 hours within a NASA campus was absolutely exhilarating.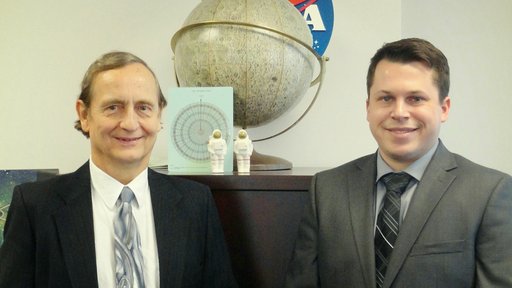 On December 8, I arrived at the space center's front gate. After a friendly meet and greet, we didn't waste any time diving right into the tour. I was amazed at the beautiful galaxy, earth, and star photos that lined the walls. Directors sat at a round table for a monthly meeting in which each office of operations gives a progress report. It was glorious.

The rest of the day was spent at various meetings with topics that included IT staff updates, center leadership management and a HQ CIO staff meeting. Whenever there was time in between meetings, Dennis would show me various parts of the space center and explain the historical or current significance that they represent. He is very knowledgeable in this realm, which made the shadowing experience that much better.
The second day began with a meeting with the chief of Goddard's Computation and Information Science office, Dr. Phil Webster. He overseas operation of the NASA Center for Climate Simulation, which houses a massive supercomputer — the largest dedicated to this purpose. It boasts an integrated set of supercomputing, visualization and data interaction technologies that enhance NASA's capabilities in weather and climate prediction research. I was given a demonstration of these featured on the "hyperwall."
After lunch, Dennis took me over to Building 29 – in my opinion, the most fascinating of all buildings on campus. Despite the lackluster name, Building 29 houses the world's largest "clean room." A clean room is an environment free from dust and other contaminants, used chiefly for the integration of electronic components. It is here that the $8.9 billion and long-awaited next generation successor to the Hubble Space Telescope is being built: the James Webb Space Telescope. This telescope will provide our deepest look into the visible universe; up until the point of the first star and galaxy formation some 400,000 years after the Big Bang. It was a spectacular behind-the-scenes look into the incredible amount of science and engineering that goes into our space program.
Little did I know at the time, but this job shadow experience would prove to be life-changing. Only a few short months later I was offered a job within the Information Technology and Communications Directorate as a project manager. 
To be able to work at NASA can be described as nothing short of a dream job. I never thought it could be possible, but the Peace Corps ultimately proved to be that path. 
---
We'll help you find a career after service.
Learn more