Corps to Career: An emerging leader at Pyxera Global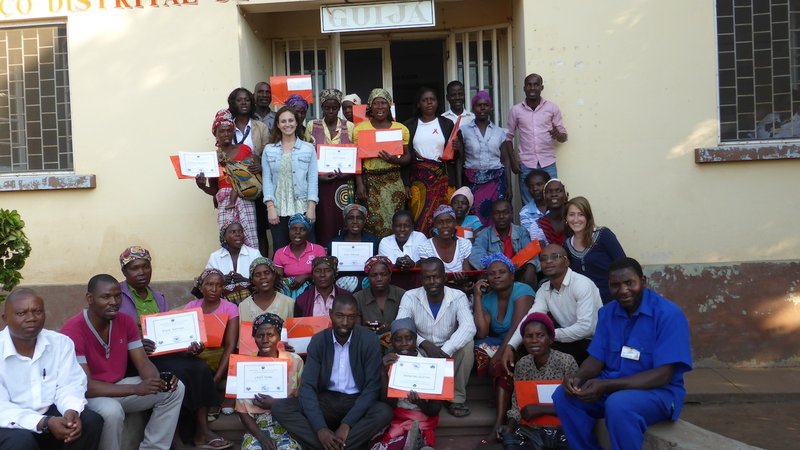 July 26, 2016
PYXERA Global has worked with corporations, governments and social sector organizations in more than 90 countries over the past 26 years. 

Their two practice areas are Enterprise and Community Development, which aims "to achieve sustainable economic growth of local enterprises and communities through innovative partnerships," and Global Pro Bono, where corporate "employees provide pro bono professional services to social-mission driven organizations in communities in which the employees do not live or work on a regular basis." 
As their mission states, "Projects are intended to provide economic and social benefit to the local organization and community while building leadership competencies, creating market insights, and spurring innovative thinking for the participating employee."
The Peace Corps introduced me to strategic development approaches similar to those practiced by PYXERA Global. As a community health Peace Corps Volunteer in Mozambique, I learned how to build sustainable partnerships and how to design impactful community projects with limited resources. My assignment was with the Elizabeth Glaser Pediatric AIDS Foundation (EGPAF) at the District Health Center of Guijá and focused on developing EGPAF's HIV prevention, care and treatment program. My success supporting this program hinged upon my ability to engage in community-based collaboration. Collaboration meant bringing together different stakeholders that included health care consumers, local health workers and public health officials. 
Throughout my service I collaborated with eight nurses to develop support groups for lactating and pregnant mothers living with HIV. I also worked with 28 HIV peer educators to develop their capacity to conduct high quality home visits, build adherence support networks and sensitize the community to HIV/AIDS. Pictured above is a three-day peer educator training that I organized with the support of the local EGPAF team and health center staff.
I am eager to bring my skills and unique global perspective to my new position as a program associate for PYXERA Global's Pro Bono Department.  In this position, I manage logistics for international corporate volunteer projects that provide social and economic benefits to local organizations and communities. The position is an exciting opportunity to manage diverse volunteer teams and ensure program structures are in place for the team and local organizations to have a successful, mutually beneficial experience. I have also joined the monitoring and evaluation team, which is a cross-departmental team working to find unique ways of measuring the impact of PYXERA Global's programming.
Peace Corps provides RPCVs with free career services, a job board and more
Access resources