City Year to Peace Corps: Worthwhile challenges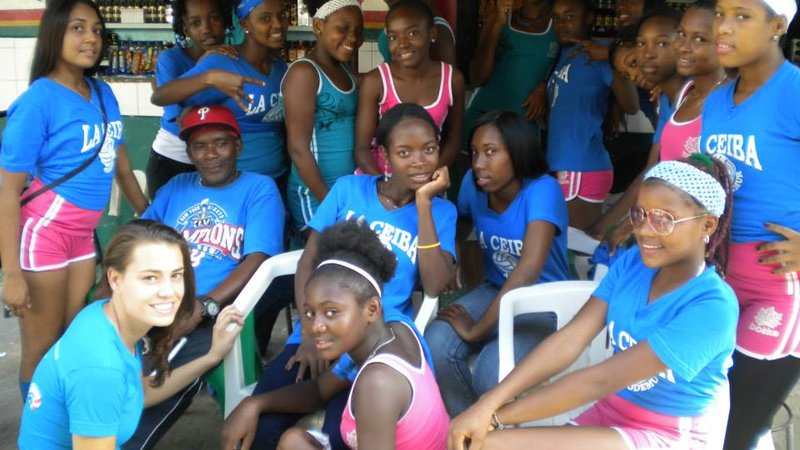 Sept. 22, 2015
What I am most passionate about my experience here is opening the eyes of my youth to the opportunities they have available to them. 
Much like my City Year experience, most of the kids here are victims of circumstance and just need someone to help them make the next step. This means breaking down gender stereotypes, teaching them basics like reading and writing, sexual health lessons, and how to get a university education.
I achieve these goals through a girls group called "Chicas Brillantes," a boys group called "Chicos Superman," and a sexual health group called "Deportes para la Vida." Some of my other work includes working with families through a program called "Somos Familia"; teaching adults how to have healthy relationships with their children and how to prepare them for adolescence; or secondary projects like building a basketball/volleyball court through "Courts for Kids."
The most rewarding aspect of my time here in the Dominican Republic is quickly seeing the results of my work. There is so much need for organization that once things pick up, I can easily see the outcomes of each project. For example, I started a volleyball team in November 2013, and since then they have competed in numerous tournaments and received trophies, medals and uniforms. They also practice almost every single day, which keeps them off the streets along with doing healthy physical activity.
My most memorable experience with my team was at a Peace Corps volleyball tournament called "Sirve con Fuerza." One of my girls stood up in front of about 70 people and announced how the team had changed her life. She said she was doing something fun every day and was finally able to travel around outside of the community and meet new people, and then she thanked me for everything. Seeing her express the changes I had made in her life just through volleyball made me feel like all the challenges I had endured through Peace Corps were finally worth it. I knew that through time I could make bigger and better changes for my community and ultimately, for myself.
City Year prepared me for Peace Corps by giving me one-on-one interactions with students every day. Through these experiences, I learned more and more how to talk with kids, understand their daily issues and help them problem solve when it came to school or home matters. City Year also gave me the invaluable experience of working on a team. Peace Corps is very much an individual job, but many times the volunteers have to work together to plan conferences, tournaments, meetings, etc. Having worked closely with people my age before served me well in times like these.
Peace Corps has truly been a one of a kind experience that I will always cherish no matter what. Not only will I be taking with me the wonderful, happy memories, but I will always remember the difficult ones as well. If anything, the frustrating moments in my Peace Corps service have taught me most of all: patience, flexibility, understanding and the inner-strength to overcome anything.