City Year to Peace Corps: These boots are made for working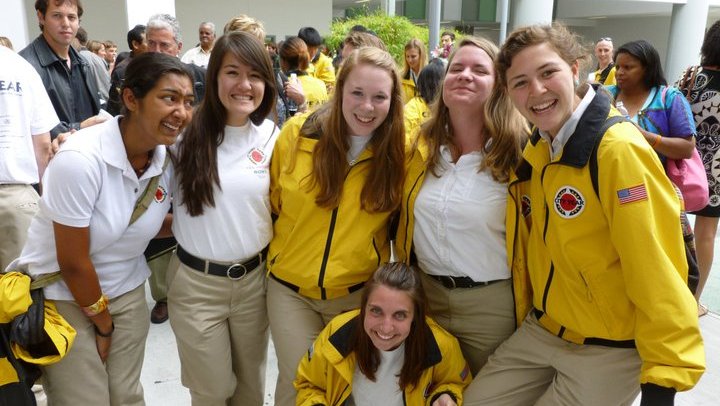 Aug. 5, 2015
There comes an unexpectedly poignant quote from the Hollywood classic "The House Bunny": "Kindness is just love with its work boots on." 
I recall watching this movie with my dear roommate (another City Year AmeriCorps Member), just having pried those Timberlands off my feet after yet another 12-plus-hour day. The quote has stuck with me since, and it seems that one never really outgrows the work boots. That pair of Tims has since seen better days, but it was still one of the first things to make it in my suitcase as I began packing last summer to head off for the Peace Corps in Armenia.
To begin the tale of the Timberlands, we must first travel about five years back in time. As I was nearing the end of my college career, the idea of doing a "year of service" strongly appealed to me. I had always been very involved in community service, and continuing that as a form of gap year seemed like a logical step, especially given the still very shaky economic situation for new graduates in 2010. I volunteered with City Year Chicago over Martin Luther King, Jr. weekend during my senior year at Ohio State and the experience truly captivated me – both through the AmeriCorps members who led us in our project and the high schoolers with whom we worked side by side. I submitted my application immediately after returning to Columbus.
I was honored to serve with City Year Los Angeles in 2010-2011 as an AmeriCorps member in a 6th grade class at John Liechty Middle School (Go Sharks!). While I loved working with students in the classroom, seeing students come alive through service remains the highlight of my experience. Empowering youth to "be the change" remains the driving force in my professional life.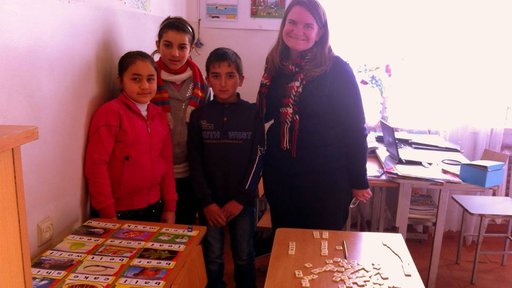 Teaching professionally was not something I had given much thought to prior to City Year. Nearly five years after first putting on those Timberlands though, I honestly can't picture doing anything else. After City Year, I completed another year of AmeriCorps service through the Lutheran Volunteer Corps, working with an organization called People Animals Love (PAL), a nonprofit in Washington, D.C. that operates animal studies-based after school programs. Developing curriculum dedicated to engaging students with the natural world was truly a dream come true for me, and only strengthened my passion for education. I also had the benefit of working with a City Year team through the PAL program at Stanton Elementary in D.C.!
I left PAL after two years to fulfill a lifelong dream of joining the Peace Corps. I now serve as a TEFL (Teaching English as a foreign language) Volunteer in a village in southern Armenia. My community is hands down one of the most beautiful places I've ever been, both in the striking physical beauty it offers (rolling hills, countless caves, crazy rock formations) and in the incredible warmth and hospitality shown by the people who live here. Having only lived in this country for six months, it is truly amazing how quickly a place can feel like home.

Outside of the classroom, one of the most exciting projects "afoot" in Armenia will be putting those trusty old Timberlands to work once again, this time more than just metaphorically. Border2Border, a Peace Corps project that originated in Armenia, will give Volunteers a chance to truly "walk the walk." 18 other Volunteers and I will spend three weeks this summer hiking across Armenia and teaching about healthy lifestyles along the way.
So, what started off as one year of service has turned into four. The skills I picked up during my City Year (how to motivate and empower students in their education, developing meaningful and student-centered curriculum, adapting in a diverse environment, finding success and strength through teamwork...) continue to be honed and expanded upon through my service as a Peace Corps Volunteer. As always, the trusty pair of Tims continue to carry me through.
This post first appeared on the City Year blog