City Year to Peace Corps: Ripples of positive youth development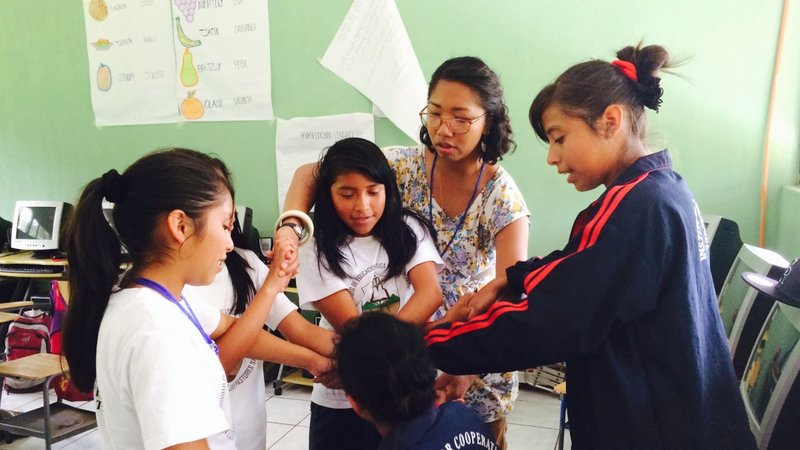 May 11, 2015
I remember my City Year students. 
To these middle school pre-teens, I was Ms. Maureen, fresh out of college, trying to be cool in my City Year uniform. Suffice to say, I struggled to integrate into the social aspect of my students' experience. Gaining acceptance from pre-teen girls was more difficult as an adult than it was when I was their age. Yet it was that exact idea that helped me build rapport with my students. Regardless of our differences in education, appearance or anything else, I was once that age too, all awkward pubescence and looking for ways to connect.
So I embraced my students' personalities and learning styles. I acted as a communication bridge with their teachers. Apart from usual tutoring, we often simply talked – Justin Bieber was a hot topic. I took every opportunity I could to acknowledge students' efforts and recognize their accomplishments.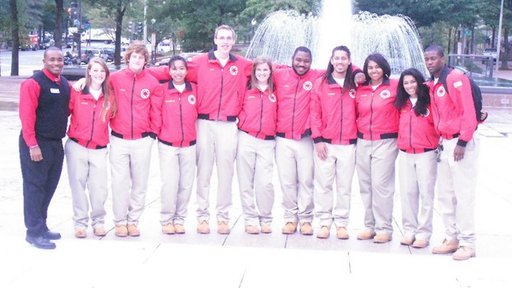 Statistics told me they were "at-risk" youth, flagged by chronic absence, behavioral issues and poor course performance. Ninety-six percent were black or African American and research said that of those who continued to high school, less than 60 percent would graduate. Yet I remember by the end of the year, of all the students who worked with my City Year teammates and me, 100 percent had improved on their literacy assessment scores. The majority of my students continued on to high school.

Five years later, I again stand before a sea of middle school students, the sons and daughters of indigenous families in a Guatemalan village. Here, they call me Seño Marina. They know I'm licenciada – university educated – and left a career, friends and family in the States. They recognize that I grew up in a different culture, although Justin Bieber is still a popular subject.
My purpose as a Peace Corps Youth in Development Volunteer is to empower youth to lead healthy lives and be leaders in their communities. City Year gave me the tools for this. The service I perform here resonates with the same principles. Youth should be seen as assets to their communities, part of a solution rather than problems to be solved. Opportunities for active citizenship and education all foster youth leadership. To that end, I collaborate with teachers to implement life skills training and workshops on sexual and reproductive health and substance abuse prevention. I also work with student government to build leadership opportunities through civic projects.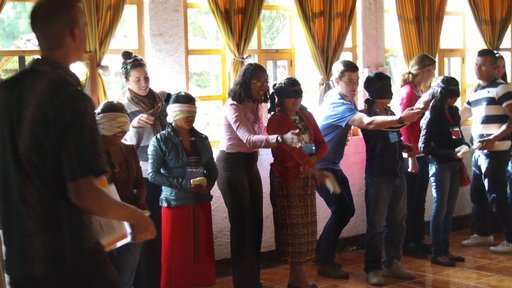 There are many challenges, poverty being not the least of them. There's less than 40 percent enrollment in primary education. It's common for boys to stop attending school to work in fields or bigger cities to support their families. Guatemala also has the highest rate of teen pregnancy in Latin America. A strong machismo culture imposes traditional gender roles, allowing fewer opportunities for girls and women.

I look at the sea of faces before me; statistics tell me some of these desks will be empty before the year is up. I'll know the reasons why and I'll remember parallel challenges from City Year. I'll remember the students who struggled to stay awake in class; another who was 16 years old in the seventh grade and for whom reading was a challenge. I'll remember the students who didn't or couldn't show up, for reasons beyond their control.
It's easy to feel overwhelmed by systemic challenges. I ask myself, how can I possibly make an impact here? But the vision of positive youth development is to focus energy on making a difference – even to only one other person – in a profound way. Both City Year and Peace Corps service have taught me to emphasize the positivity in "positive youth development." Thus I must remain positive that the impact of my service will be felt in ripples among the teachers with whom I work and the youth I serve, that they'll feel empowered to share those ripples with their families and apply it to aspirations for continuing education or employment. Their achievements will be a testament of their own gumption and initiative.
As with City Year, when my Peace Corps service ends I'll always remember my students – if only because they surpassed expectations, rose to the occasion of being leaders and demanded nothing less than to be remembered as such.
This post first appeared on the City Year blog.