City Year to Peace Corps: One day at a time
As a 22-year-old fresh college graduate I asked myself where the last four years of my life had gone.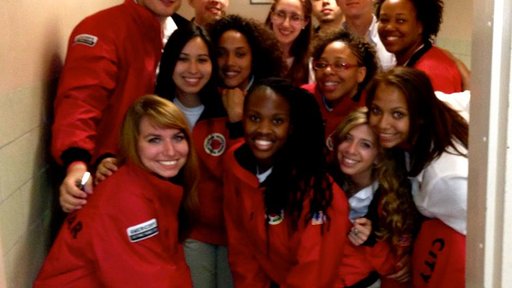 Here I was, diploma in hand, the world ahead of me, without much of a clue as to where I was heading. As the weeks passed, I knew I needed to take bigger steps towards my future. After conversation with a fellow Providence College alum, I looked into the AmeriCorps program, City Year. Little did I know, City Year was going to be the greatest thing that happened to me in my young adulthood.
What excited me about City Year was the opportunity to not only work in, but to work for, the city of New York. I liked the idea of giving back to a place that meant so much to me as a kid growing up just twenty minutes outside of Manhattan. And I loved the idea of helping students overcome the academic hardships that come with growing up impoverished. To this day, I remain passionate about my work with those students. In my opinion, the work that City Year does is the purest form of development in the New York City public school system.
Working in non-profit comes with its fair share of ups and downs. Even so, my experience with City Year was tremendously positive. I launched on a journey with endless possibilities. In nine months, I learned so much about myself and what I had to offer others. When my service at City Year ended, I knew my desire to serve had not. I was prepared enough to take on a new adventure. I didn't know what it was going to be, but I knew I wanted it to be big.
Contemplating my next move, it dawned on me that I had gone 23 years without traveling outside the United States. So I began to set my sights on opportunities to work abroad. I vividly remember the day I began filling out my application for the Peace Corps. I was young, ambitious, and had discovered an amazing mission. Fast-forward 15 months, and I was boarding a Brussels Airlines flight to Uganda.
My friends and family were so proud. "You're going to change the world, Kyle!"
The truth was, I knew that wasn't true. I, single-handedly, was not going to change the world. This was something I learned during my time at City Year. At the close of my time in the South Bronx, I felt like I had just begun making a difference. My service felt unfinished.
Then I began to think of the starfish story. I may not have been able to see progress in all of my students, but I had to believe I had given at least one student the encouragement they needed to be confident and dream big. That alone was enough for me. It still is. I may never know who that student is, but I trust they'll use what I taught them to begin creating a better self, a better sense of pride in their community, and a better South Bronx.
Throughout my time in Uganda, I'll be working as a Literary Specialist, teaching literacy to P4 students (roughly 3rd-4th grade). I'll be living and working in Mukuju, a village just five miles outside of Tororo town. The majority of my work will be running reading intervention groups for the students, but I have the opportunity to be a part of much more. While it's still early in my service, I plan on becoming part of Peace Corps clubs, committees, and think tanks, expanding across all different sectors of work. I am very excited for what is to come, and I hope to make my time in Uganda as meaningful and purposeful as possible!
City Year has given me a better understanding of my purpose here in Uganda and helped guide my expectations. The trick is to create smaller goals, and to win the day. It may not be as tangible as one may hope for, but I trust the footprint I leave here will remain intact, that my service will inspire future Peace Corps Volunteers, and more importantly, touch the lives of the people I meet in Uganda.
This post first appeared on the City Year blog.