Celebrating Diwali, the festival of lights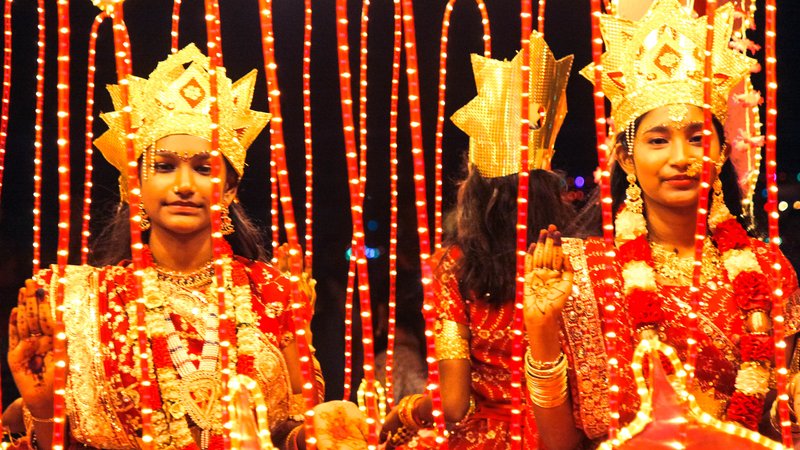 Oct. 28, 2014
Diwali, also known as Deepavali or the "festival of lights," is one of the most celebrated holidays in India, and is celebrated by Indian diaspora communities all over the world. 
Many Peace Corps countries, ranging from Fiji to South Africa, have a large Indian diaspora population and celebrate this colorful event every year. The dates for Diwali are dependent upon the lunar calendar, so the exact date changes from year to year, but the holiday generally falls between late October and early November.
In Guyana, the entire community celebrates Diwali regardless of personal beliefs. During the festival, Guyanese families and neighbors come together to socialize, share sweet treats and enjoy public events like the parade of lights.
For the parade, communities across Guyana hold competitions to see whose float will go to the big holiday event in the city's capital. Once the front runners are selected, families flood the parade route to let off fireworks and watch the glowing winners pass by.
Another typical Diwali tradition celebrated in Guyana is lighting diyas, or tiny oil pots. The diyas are set out and the wicks are lit just before dusk to symbolize the transition from light into darkness.
Last week, Peace Corps Response Volunteer Mike Morgan participated in a diya lighting from his home in New Amsterdam, Guyana. Mike originally learned about Diwali during his Peace Corps service in Nepal from 1978 to 1979 and has since celebrated the holiday with personal traditions. For this year's Diwali. Mike said, "I hope to see how Guyanese celebrate and then maybe be able share with them how the tradition is celebrated in Nepal and India."