Camp SERVE: Students Empowered, Reformed, Victorious and Educated
December 6 to 9, 2016 will stay with me forever as the four most meaningful and exhilarating days of my two year service.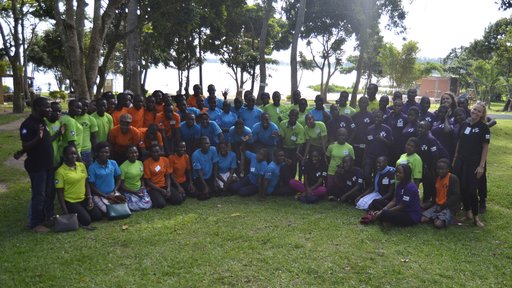 Accompanied by two of my fellow Peace Corps Volunteers, seven co-workers, eight community volunteers and 61 secondary school students from low-income households, I embarked on the long-anticipated and jam-packed Camp SERVE (Students Empowered, Reformed, Victorious and Educated). 
The idea for this camp came from the sponsorship manager at my community organization when it became clear that the secondary sponsorship students were in need of some inspiration and additional education. Their grades were plummeting, behavioral issues were becoming more common and some of the girls were getting pregnant and therefore expelled. The students needed to be empowered and re-energized before kicking-off another academic year if they were going to be successful. 
Sponsorship manager Samalie Namuyomba knew that Peace Corps Uganda Volunteers had the experience and support to help her organize and facilitate her camp dream so she approached me with her idea and I jumped on the opportunity. Samalie and I spent the next five months planning and organizing what would be the most inspiring, creative, educational and empowering event either of us had ever been part of.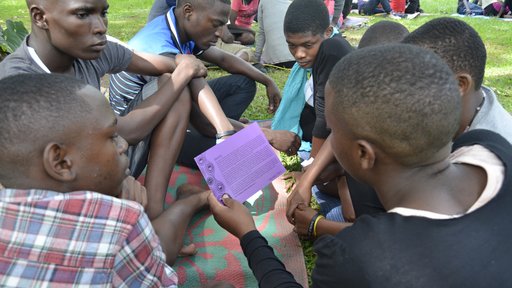 Each day of the camp was planned down to the minute with team-building activities, sports and games, sessions in sexual health, gender-based violence and goal setting, and motivational speeches. However, one particular moment stands out to me as I reflect on the camp. 

Following some rather intense games of beach Frisbee and soccer, I was swinging alongside two female and one male camper on the swing set. It had been a very long and emotionally intense day because the students participated in a storytelling and decision-making activity about gender-based violence, a common issue in their communities and households. 

In between our fruitless attempts to all swing in unison, the campers chatted freely about the gender-based violence session and what they had learned. I was almost in tears as I listened to the young man on my left share with the girls all the meaningful lessons he took from the session and how he was committed to making his house safer for his mother and sisters. It was the most open discussion regarding gender-based violence I had ever seen between girls and boys in Uganda, and I prodded with more questions about the lesson to keep the exchange going.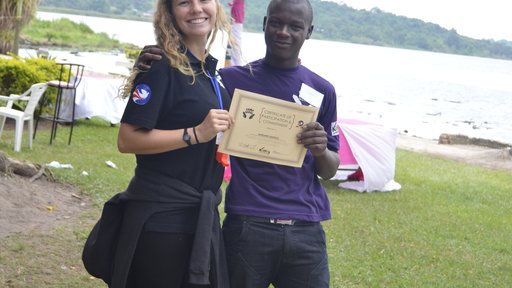 They talked for nearly an hour, not only about the day's session but also about everything they were taking away from the camp. It was the most memorable moment in my service thus far because it was one of those special and often rare interactions where I walked away absolutely certain I had made an impact.

Planning and facilitating a youth camp with nearly 80 attendees was incredibly challenging and time-consuming, and tested my patience and energy. However, by the end of four days, the changes in the students were apparent and tremendous. They rolled out of camp singing camp songs, toting their commitments to education and personal action plans and behaving entirely different from when they arrived. Their evaluation forms also spoke to the success of Camp SERVE, with students reporting greater self-confidence, a greater commitment to and interest in their studies, increased knowledge on sexually-transmitted infections and HIV and an improved sense of their decision-making abilities. 
As I enter into the final six months of my Peace Corps service, I am motivated by the memories of this camp and I feel privileged to carry this experience with me for the rest of my life.