Camp GLOW tackles food security in The Gambia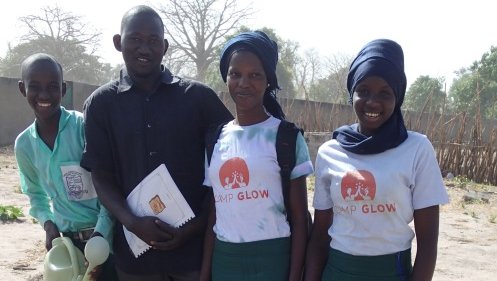 Aug. 5, 2015
"It is so difficult to provide for the family needs," says Kaddy Jammeh, one of the Gambian girls who attended Camp GLOW (Girls Leading Our World) this year in The Gambia. 
Like many of the female campers, she goes to her family's garden every day to water the many beds. With less rainfall every year and creeping desertification, food security is becoming more of a challenge in this small African country. It does not help that, traditionally, men and women do not work together in food production. Men work in the fields growing groundnuts and coos during the rainy season. Women work in the fields growing rice during the rainy season and in the garden year-round. There is no collaboration, and unfortunately, rather little dialogue between the sexes from the time they are children up through adulthood.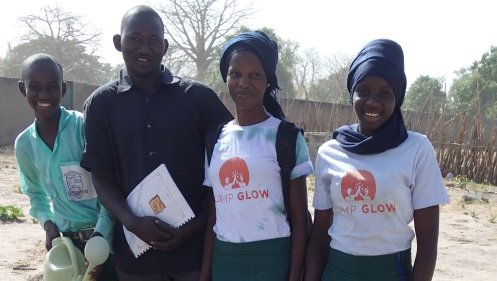 Peace Corps Volunteers organizing Camp GLOW 2015 sought to change that. "Camp GLOW is all about teaching boys and girls to work together as equal partners. Where better to apply that than in the garden and food bowl," said one Volunteer. With that in mind, the Camp GLOW team brought together 23 boys and girls from six senior secondary schools for a week-long overnight camp. They educated participants on gender equality, healthy lifestyles, nutrition, gardening, and leadership, with the expectation that the participants would take this knowledge back to their communities.

The campers went above and beyond these expectations. In just one month, they taught over 1,350 students about gender roles and food security and trained over 300 students in new gardening techniques such as double digging and organic pesticides. All six schools have applied new techniques in both school and community gardens, and both boys and girls are working together in the gardens. One of the camp organizers put it best: "Both men and women need to join their hands together." Only then will The Gambia become food secure. These boys and girls have taken the first step.
Photo by Eloise Douglas
Story contributed by the Food Security Team in the Peace Corps Office of Overseas Programming and Training Support