Business consulting for Colombia's displaced citizen population
Being a community economic development Volunteer is an abstract position with a range of services varying on a case-to-case basis for the American men and women serving in the Peace Corps.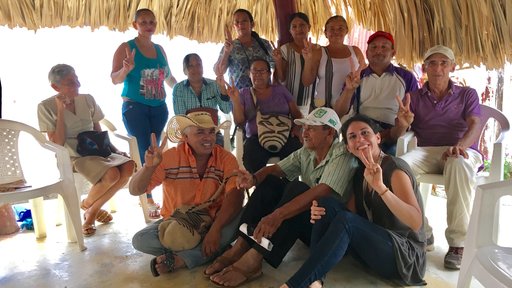 My primary duty is to promote financial literacy, entrepreneurship and savings culture in northern Colombia. This region was heavily affected by armed civil conflict plaguing Colombia for more than 50 years, which resulted in a large population of displaced citizens (those who were forced to leave their home but remained in their country). I frequently travel to isolated subdivisions of my town hoping to connect with members who are interested in receiving my business advice, which leads to sound financial decision-making in both their businesses and at home.
Through my fieldwork, many Colombians showcase a dream board at the heart of their the homes. Usually created by the woman of the house, it serves as a reminder of their dreams and gives them hope for a better future. 
Maria was forced to relocate and now resides in one of the subdivisions in which I found myself recruiting motivated men and women to work towards making their dream boards a reality.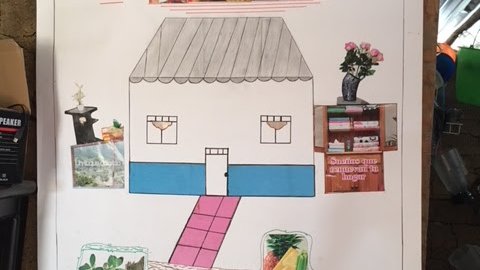 As Maria gave me a tour of her home, she revealed her passion for sewing and fashion. Her preferred canvas was denim and she showed me a cluster of three sewing machines she had bought over the years. Magazine cutouts of children's clothing adorn her dream board and serve as inspiration to work towards owning a storefront to sell her handcrafted creations. 

Jose approached and I introduced myself. I proved my agriculture know-how by rattling off some of the crops I'm familiar with. Maria insisted Jose show me his crops and pitch his business ideas to me. He showed me his impressive assortment of crops: corn, avocados, ñame root, cacao and mangoes. He was the first farmer I met with more than two types of crops growing at a single time.
As we walked through the fields, I noticed a cacao tree so abundant in fruit, used to manufacture chocolate, that it was unable to stand up straight. I told him about the insatiable demand for cacao in the U.S. and the Cacao for Peace project worked on by several Peace Corps Volunteers in-country. I also mentioned the recent announcement allowing Colombia to export Hass avocados to the U.S., as many local farmers' business plans overlook the option to expand globally.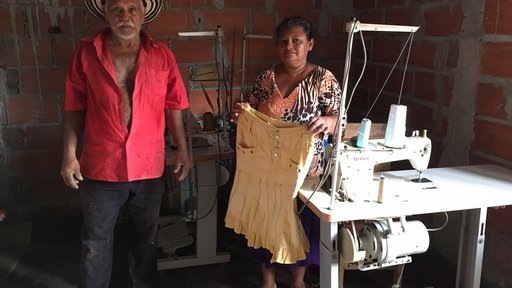 Jose is a farmer and he loves what he does: grow food. His main interest is in owning a plot of land big enough to support his wife and his own dreams.

When visiting these hard-to-reach subdivisions, I offer assistance forming community savings groups and basic financial training to all who are interested. As a year of my service has passed, I like to believe I've developed a keen sense of seeking out individuals who are dedicated to their craft and will have the necessary discipline to fulfill their business goals with my business consulting. 
On the days that I'm blessed enough to connect to the 'Marias' and 'Joses' of Colombia, I remember what inspired me to join the Peace Corps and continue to go to great heights to support Colombia's hard-to-reach and displaced populations.