Burkina Faso: Engaging boys & men through Men as Partners training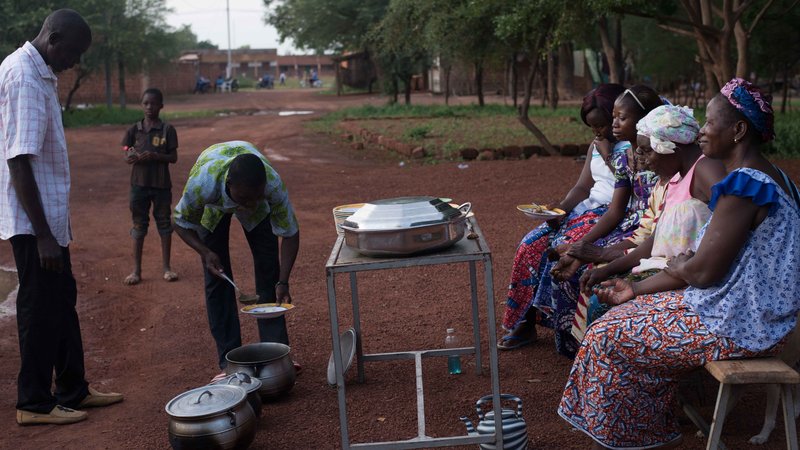 Nov. 19, 2016
If there is anything I have learned in my time working with young women, it is that gender roles and perceptions impact all areas of development.
When I started a gardening project, for example, I was told that there were certain crops that we should grow because they were 'for women.' Additionally, many of my lessons concerning important issues like malaria, sexual health, and nutrition were interrupted because the girls I was teaching were obliged to perform certain 'gendered' chores. It became increasingly clear to me that tackling the issue of empowerment with women alone was an incomplete task, and that without the partnership of open-minded and progressive men within the community, none of my efforts to help these young women would go very far.
With this in mind, I began to engage and challenge preconceived notions about women's role in development. Having these open, and often difficult, conversations is what led me to want to lead the Men As Partners (MAP) conference this year. The purpose of the MAP conference is not just to facilitate discussions within the standing belief system about gender and equality in Burkina Faso, but creating a safe space for learning, questioning, and challenging preconceptions. MAP dares Burkinabe to think and act more critically when it comes to issues of gender equality, violence and even sex.
In order to increase the impact of the conference on its participants, volunteers selected men within their communities who they thought would most benefit from the conference. We also called upon two Burkinabe facilitators, one of which had participated in MAP previously. As a result, MAP 2016 brought together diverse and motivated group of contributors, encouraging them throughout the conference to raise questions, debate and think about how the subjects related to their specific contexts. The sessions engaged subjects such as sexual health and family planning, communication, violence, gender roles and third party intervention. We made sure there was plenty of time for group works within the conference so that participants could work with other Burkinabe from different areas and ethnic groups.
By far the most effective session at the conference was the lesson on sexual health. It was at this point during the conference that we saw a visible change in the attitudes of the participants, who went from timid participation to actively engaging, asking engaging questions and volunteering for group participation activities. What resulted was an unprompted discussion about the roles of men and women in the household and how men could assist their partners more.
The final day of the conference consisted of each site creating action plans for how they were going to apply their knowledge with their respective volunteers. Upon presenting, each team seemed excited and energized to take a specific plan back to their villages addressing a need they had identified. Not long after the conference, I received a call from one volunteer who told me that her counterpart had engaged some younger men in the community concerning issues related to some topics he had learned at MAP.
Following on the success of MAP, this year we are excited to be planning a new initiative to increase the sustainability of MAP activities. With the money left over from the first conference, we would like to plan something of a 'MINI MAP' in three months' time to bring the participants together again. The goal is not only to put pressure on each team to do something with their knowledge in the three months since the conference but also to provide them with more information, new tools, and the feeling of being part of a gender and development team. We hope that this sense of responsibility will encourage participants to truly take on the charge of being change agents in their communities.
Curious to learn more? Explore the World Wise Schools resources on this topic.
Explore