Bringing the internet and economic opportunity to a small village in Guyana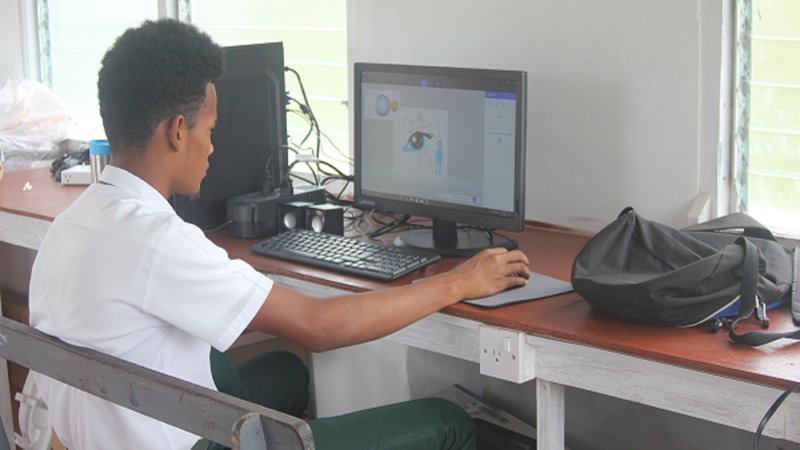 April 6, 2018
Many people would label this era the Digital Age, a time characterized by innovation and design, set aside for the newest and the most up-to-date.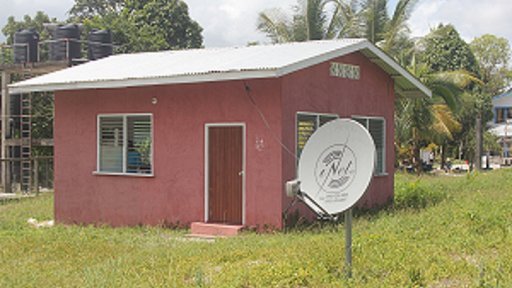 There is a rush to upgrade to the next phone model, replace outdated laptops and use the latest social media application. "Google it" is common speak, Wi-Fi is an expectation and the world before modern technology fades from memory. When it is thought of, images pass through a rose-colored lens of easier times and human connection. The world is more interconnected than ever before, except when we are not, and then we are forgotten.
I live in a small country called Guyana in South America, sandwiched between Venezuela and Suriname. My village is in the northwest section, called Barima-Waini (Region 1), a classified "interior" area. It is a Warau community (one of nine Amerindian tribes in Guyana) with about 1,600 people living in three areas.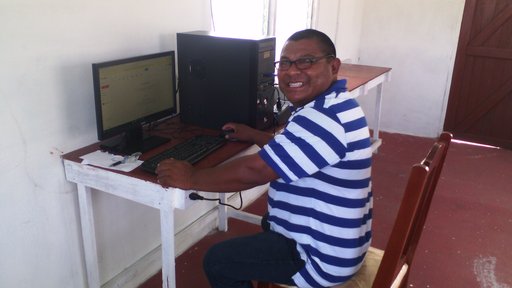 We have cell service in designated spots, collect rain and river water for use and households that can afford it use generators and solar panels to charge phones and light one or two lightbulbs. The only way to reach our community from the capital is by boat. It remains the quintessential village experience, where conversations are unhindered by phone calls or text messages, but we lack basic information and communications technology (ICT) and the necessity that this resource provides. 

When villagers desire to pursue careers outside of the community, they are required to have knowledge of ICT. As they are not given these skills in school, residents of interior areas are forced to work twice as hard as their peers to learn and achieve in academia and certain career paths. This creates a perpetuation of poverty and social inequities, forcing low-resource communities to remain where they are.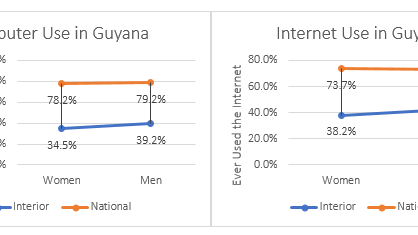 We are not alone in this reality within Guyana. Data shows a massive difference between interior areas  and the national average for computer and internet use. There is a trend: as education level and wealth increases, so do computer and internet use. This creates a misconception that computers and internet are needed only by the wealthy, the highly educated and the developed countries or areas. A more accurate explanation for this trend could be that as these categories rise, so do the opportunities and infrastructures to access ICT. 

With the creation of the village computer hub, we were able to introduce both components so as to allow for ICT use in an area with lower wealth and education.
The village council (the governmental body within Amerindian communities) and I applied for a Small Project Assistance Program (SPA) grant to purchase an internet dish, two computer systems, a generator and a printer. The community donated materials and funding for the construction of the generator house, $370 USD to start up the internet business and two monthly payments for internet. Three technicians were selected who donate their time to run the hub and teach basic ICT skills.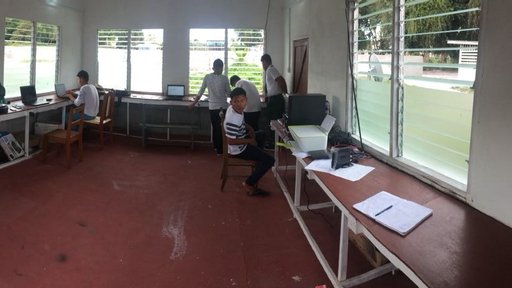 The project was launched in December 2017 and lies under the jurisdiction of the village council as a part of their developmental plan. Initially, the Hub came across a set of obstacles as we labored to set the foundation for a new business and mindset. As we grew, teachers, students, village leaders, health workers and churches utilized a variety of the Hub services. Previously, people were forced to travel out of the community – $30 USD round trip – to access the internet, causing a large burden on the pockets of the mostly self-employed individuals working as fishermen, farmers and lumberjacks for families ranging from six to 14 members. 

In addition to its services, the Hub has hosted classes for teachers and interested community leaders complete with interactive assignments. 
The creation of the computer hub functions as one step towards social and economic equity, bridging the gap between those who have and those who have not. With continued hard work, this resource can serve as a continuation of empowerment and development within the community.
The project above was funded through the Small Project Assistance program (SPA). SPA is a joint collaboration between USAID and the Peace Corps which allows Peace Corps Volunteers to participate with USAID in development efforts, helping communities to implement small, self-help activities, in sectors ranging from health to agriculture to small enterprise development. Click here to learn more about SPA.