Breakdancing to empower girls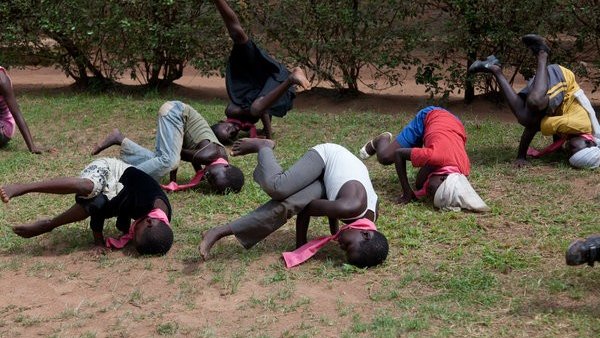 July 16, 2015
Last month First Lady Michelle Obama gave an inspirational speech about the new Let Girls Learn initiative, a powerful collaboration between the U.S. government and the Peace Corps to expand access to education for adolescent girls around the world. 
As the First Lady put it, "There are 62 million young women who aren't getting an education, and their potential is just being lost. And we can't afford that."
Under Let Girls Learn, the Peace Corps will expand its focus on advancing girls' education and empowerment. The initiative will increase gender awareness by delivering targeted trainings and inspiring community leaders to be champions of girls' education.
The program really resonates with returned Peace Corps Volunteer Bina Contreras, who talked to ONE about working in Uganda and using breakdancing as a means to reach and empower the girls in her community.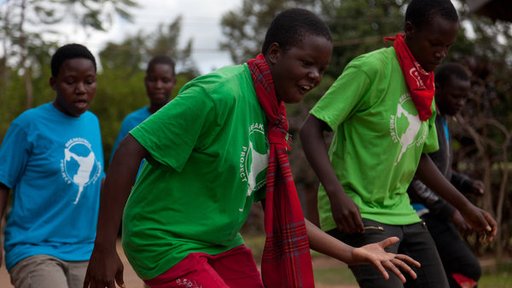 I read that you started a breakdancing group of sorts while you were in Uganda—can you tell me a little bit about how you developed that and how it empowered women and girls in the community?
When I arrived in Gulu Town in northern Uganda, the breakdance project was already established and was managed by Josh Jones, a British development worker. I am a breakdancer so I joined their practices and taught what I knew. But mostly, I observed. As time went on, I noticed that many girls were treated as second class citizens. Parents would keep them home to cook, clean and do all the household chores. It was difficult to get girls to join because many parents didn't understand what breakdancing could do for them. That it is way more than just good exercise.
I grew up as an inner city kid in San Francisco raised by a single mother of three. Although my upbringing made me self-sufficient, it did not build my self-esteem. However, when I started learning breakdancing, I changed and became more confident. Not only did I get great exercise, but I learned how to be in front of a crowd and to perform by myself. I became a stronger woman, physically and mentally.

This empowerment is something I wanted others to experience and I thought it could work in northern Uganda. More than halfway into my Peace Corps service, I approached Josh with an idea to organize a one-week workshop for girls to learn breakdancing and include sessions on leadership, empowerment and HIV/AIDS. Josh loved it and agreed to financially support "Breakdance for Girls Empowerment."

The breakdancers had been practicing at the Gulu Youth Center where they also have HIV/AIDS counselors and testing. I arranged for these local counselors to provide self-esteem, leadership and HIV/AIDS education for the workshop. I also worked with the girls and boys who had been breakdancing for a while to be group leaders of the groups and teach the newcomers dance routines.
In the end, we had 60 girls from the ages 8-20. Each day they practiced a dance routine, discussed self-esteem and empowerment and learned about HIV/AIDS prevention (or, for younger girls, about puberty). A small intervention ultimately, but one that gave them important health information and an opportunity for personal growth and time to focus on themselves and their abilities.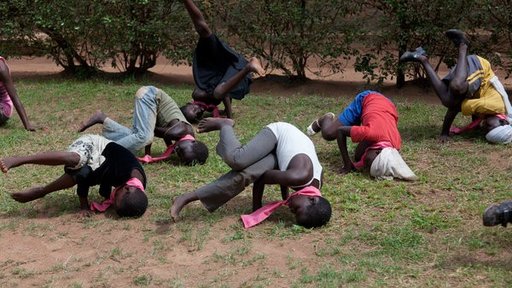 How do you think Let Girls Learn will actually impact the communities around the world where girls are at a systematic disadvantage?
Right now, more than 62 million girls around the world are not in school but we know that educating girls is one of the best investments we can make: Each additional year a girl attends school increases her earning power by 10 percent to 20 percent.
Let Girls Learn supports the efforts of Peace Corps Volunteers (PCVs) who are making a difference in their communities and gives them more resources to focus on projects that reduce gender inequality. Living and working at the grassroots level gave me a unique perspective on the myriad socio-economic and cultural barriers that prevent girls from education and self-empowerment. It also afforded me the chance to support the catalytic community-led change that is so critical to unlocking the full potential of girls and women.
Do you have any advice for those who want to make an impact like yours?
There are many ways to make an impact. Like most Peace Corps Volunteers I know, my experience was absolutely fundamental in shaping who I am today both personally and professionally, so I encourage everyone to serve. But you can support from afar too. Donate to or volunteer with your favorite charity, or make your voice heard through sharing information with friends and signing important petitions. 
Even now, four years after leaving Uganda, Bina says, "my experience showed me what is possible when you give girls a chance to step into the circle."
This post first appeared on the ONE blog.