Winter in Lesotho means it is time for wearing blankets.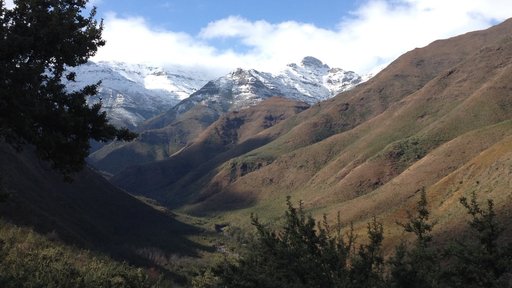 Basotho actually wear blankets throughout the year; however, the blanket game is stepped up in the winter.
The kobo is a large blanket typically worn around the shoulders. Kobos play a significant role in Basotho culture. They are given as gifts at important life moments including marriage, initiation school and the birth of a woman's first child. Some designs and patterns have historical or cultural meaning as well. For example, the maize blanket represents fertility.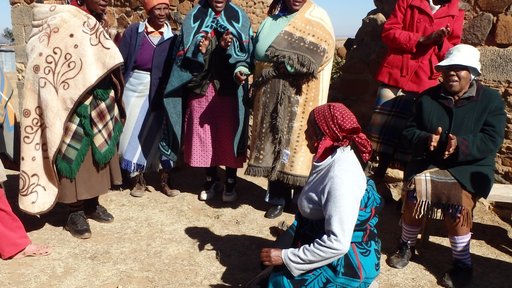 Men tie their kobo on the side, while women pin theirs in the center of the chest like a cape. For women, ensuring the lines of the kobo are even is of vital importance. 
Most Basotho have at least one nice kobo for dressy occasions and a number of older, well-worn ones that can be worn to stay warm on a daily basis.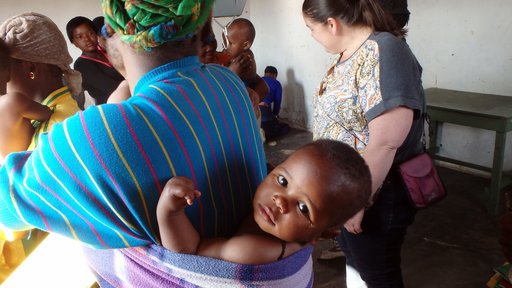 The Charlie is a smaller blanket tied or pinned around the waist of a woman. Typically these are worn by married women, who are expected to sit on a blanket to keep their core warm and ensure a healthy reproductive system. When winter arrives, young girls also wear them as they really do help to keep a person warm. 

Baby blankets are a year-round part of Basotho tradition — they are used to keep a baby on a woman's back. In summer months, women will often use thick scarves or towels, but come winter, they utilize the same warm blankets they tie around themselves as a Charlie. 
Then, once the child is secured, another blanket is put over the woman's shoulders, cocooning the baby in warmth and protecting them from the elements.