Blank spaces and why I joined the Peace Corps
I have a clear memory of a friend of a friend grilling me about why I would drop my life to do something as stupid as joining the Peace Corps.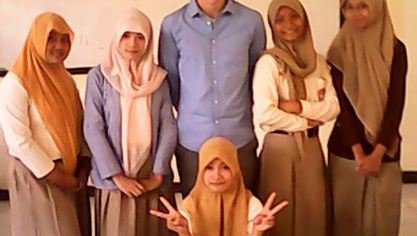 I have a clear memory of a friend of a friend grilling me about why I would drop my life to do something as stupid as joining the Peace Corps. A lot of people had asked me why I joined the Peace Corps, but her tone stood out. Most people thought it was a cool idea. But, if we're being honest, even I had trouble pinpointing why exactly I was doing it.
There were all the obvious reasons: the volunteerism, the career building, the grad school benefits, the respect attached to the program and the travel opportunities. All of those things were factors. But I think I've finally figured out why I joined.
I spend a lot of time staring at maps. I whittle away my time wondering what's going on among all those dots and ripples between the lines that delineate borders. Prior to Peace Corps, I planned my glorious escape from paper pushing by surfing Google to see what the dusty capitol of Mauritania looks like, how to get a visa to Afghanistan or whether or not it's possible to go from Thailand to Myanmar by land (I hear it's not). During boring days at work I'd concoct wild itineraries for road trips from Islamabad to Xianxiang through the Himalayas, or read about motorcycle trips across the Sahara.
And recently I started reading "Lawrence in Arabia." It's the story of a British soldier — Thomas Lawrence (yes, the one from the movie "Lawrence of Arabia") — who led an army of Arab nomads and expelled the Ottoman Turkish rulers from the Arabian Peninsula.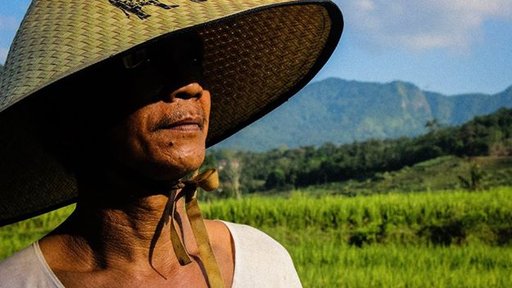 Lawrence lived in a time when the Middle East was still borderless, untapped for the black gold beneath the sand and largely home to nomads. The Ottoman Empire, with its complex tapestry of cultures and languages that had existed for centuries, was on its deathbed. At that time, there were still a lot of blank spaces on the map, a handful of regions hitherto unknown by the western world.
People like Thomas Lawrence trekked by foot and camel through the swirling sandstorms in the grand region that was then called Near East, filling up these blank spaces. They were literally professional explorers. (I want to go on record and say that I realize this era was rampant with abuses of the natives of these areas, but we're being romantic right now.)
I've traveled a lot, relatively speaking. But I still haven't done one of those trips that cause people to ask, "Why would you want to do that?" That's what I want to do. I want to do something that puts you in the ranks of the modern-day Thomas Lawrences: the war correspondents, the Himalayan trekkers and, to a lesser extent, Chris McCandless from "Into the Wild."
Today when I stare at my map all those blank spaces are broken up by borders. Every mountain, grain of sand and city is surrounded by artificial national borders. Those same borders, drawn by imperial European powers after the fall of the Ottoman Empire to serve their own economic interests, are at the root of much of the conflict in the Middle East and Africa. There is no more empty space to be filled.
That time is over. But I can still fill in the less tangible blank spaces, and there are plenty. There are blank spaces in my own mind. What did I know about Indonesia before Peace Corps? I knew there were Komodo dragons and terrible traffic in Jakarta. I'd been there once, but only as a three-day anticlimactic end to a short trip. I would have never known that my site, my school or the people that live here existed if I hadn't volunteered.
There are also all of the blank spaces in America's knowledge of the outside world. Those are the blank spots I can fill. I can go with an open mind to places I've never been, I can go where other people don't want to, and I can spend longer there than they would want to, and I can bring back stories. I can join the Peace Corps.
So, to answer the question of the friend of a friend who thought I was ruining my life, that's why I joined the Peace Corps. I wanted to explore the empty spaces on the map. And until someone builds a time machine and I can hitch a ride on a camel through the Zin Desert, or someone chaperones me on a motorcycle ride through Algeria, this will have to do.