Being true to my LDS roots: Helping a neighbor in need
Day one in my Zambian village, the cat was out of the bag about my religion.
It was one of the three most-asked questions, after my marital status and name. Only one person in my whole village had ever heard of the Church of Jesus Christ of Latter-day Saints (LDS) before. Most Zambians were just happy to know that I had some type of religion. The majority of questions about my LDS faith came from other Peace Corps Volunteers, and I'm grateful for them.
During my service, I only attended an LDS church once. The exhausting eight-hour round trip to get there left me in tears. Instead, as a daily practice, I journaled every night, read scriptures, and said evening prayers. My religion, like most, is about being a good person and helping your neighbor in need. Isn't that what the Peace Corps is all about? Though I wasn't able to attend a brick and mortar church, during my time as a Volunteer I was true to my faith.
While going to college, I spent my winter semester in Kenya. There I developed a love for service and the African continent. I wanted to find a way to continue serving on the continent for an extended period of time.
I knew I didn't want to do voluntourism or go on an LDS mission. Trying to convince someone what to believe religion-wise makes me super uncomfortable. Friends and family frequently asked me why I chose the Peace Corps over a mission, and the reason is that there is a lot more freedom in the Peace Corps. Instead of trying to get people to join a church, I helped teens understand how to use mosquito nets, condoms and verbs in a sentence.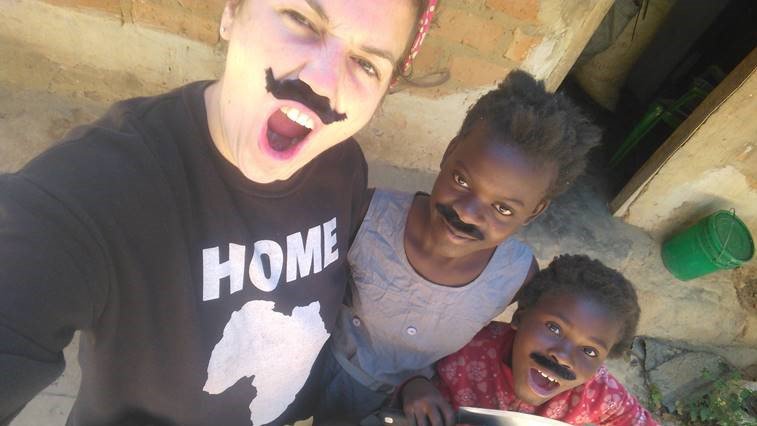 My mom was always on board with my decision to serve in the Peace Corps, but my dad wasn't. As we were driving to the airport for my departure, Dad said, "It isn't too late to go on a mission." It took a little convincing, but not much, for him to turn around and become my biggest support. He singlehandedly convinced his friends to donate $5,000 to my village's clean water project and then came with Mom to Zambia after it was finished.
My main job in Zambia was teaching English. I loved teaching and being in the classroom. I also led a variety of after-school programs, including HIV/AIDS programs, youth soccer and camps, malaria programs, and a clean water project. I came into the Peace Corps wanting to build a library. I left my Zambian community without a library but actively dedicated to building and repairing mono-pumps.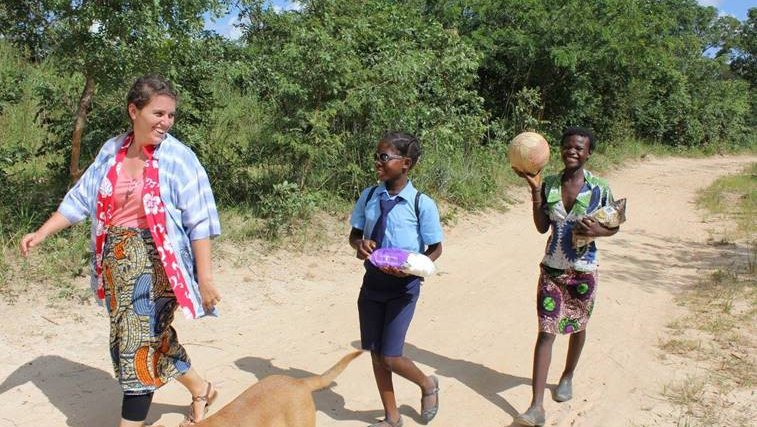 Zambians are very religious. They practice it anywhere and everywhere. Some of my students went to church in an open field, some in established meeting halls, and others in open-air thatch-roofed shelters sitting on mats on the floor. Religion is also taught every day in school.
I went to a lot of services in my community. Most of my community floated in and out of the Catholic, Evangelical, Seventh Day Adventist and Jehovah's Witness churches. I went to one eight-hour Seventh Day Adventist meeting, but I never went back!
Religion was laced into everything. All religious days were national holidays (Good Friday, Easter Monday, Christmas, etc.). Prayers were held at the beginning of all meetings and community events. Sundays and Saturdays were noisy times in the market, with people singing and praising Jesus left and right. Women wore chitenges (a traditional Zambian wrap) displaying their religion.
In Zambia, everyone got along and knew a lot about each other's beliefs. My religious differences did not stop me from becoming a real member of the community. I honestly felt like I knew everyone and they all knew me. I wasn't the Peace Corps Volunteer at the end of my service, I was just Ba Megan riding through the village on her bike.