Becoming Whole as a Muslim in Samoa
"The reward for goodness is nothing but goodness."
I came to Samoa nearly two years ago with this Quranic verse on my mind and in my heart to serve as my compass as I found myself at an intersection of my identities—an Arab American, a Muslim, a woman, a Volunteer, a teacher—living on a Pacific Island with only one road.
In one of the most remote sites on this secluded island nation, with a uniform and heavily-Christian influenced culture, I was initially hesitant about revealing the multifaceted aspects of my identity—particularly my religion. Across the world, people living within the minority may find themselves marginalized and disembodied, and Samoa is no different. A lot of narratives that are perpetrated by the media are commonly accepted as facts here. I had heard worrisome tales —albeit limited—of previous diverse (in terms of race, ethnicity, religion, and sexuality) Volunteers' experiences serving in Samoa, which I equated to lack of exposure to diversity.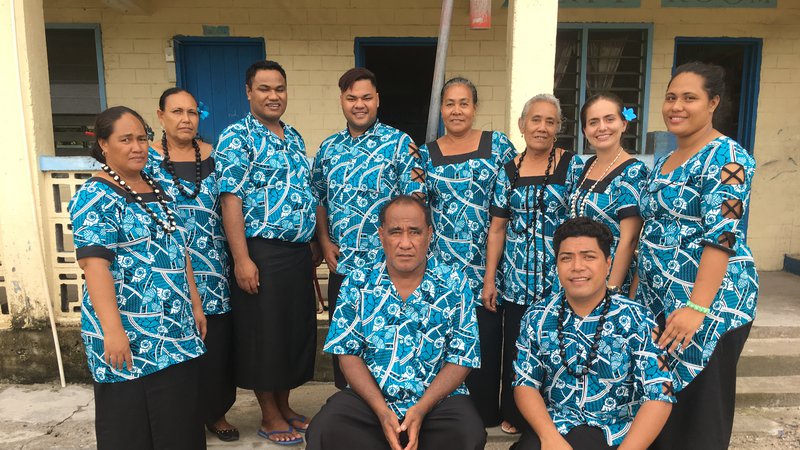 However, despite initial trepidation, I took a figurative leap of faith and was honest with my community about my religious beliefs. I shared more about my Syrian and Egyptian culture and heritage, and showed pictures of my travels across the Middle East to show that these are not merely country names that appear in the Bible they read every week in church. They are real places with real people living their lives concurrently to ours here on this pebble in the Pacific.
I learned the country's motto ("Samoa is founded on God") and used this opportunity as a teaching moment to highlight similarities rather than differences. A key point that I constantly reference to my community members is that Allah means God in Arabic, just as Atua means God in Samoan.
Different language, same God.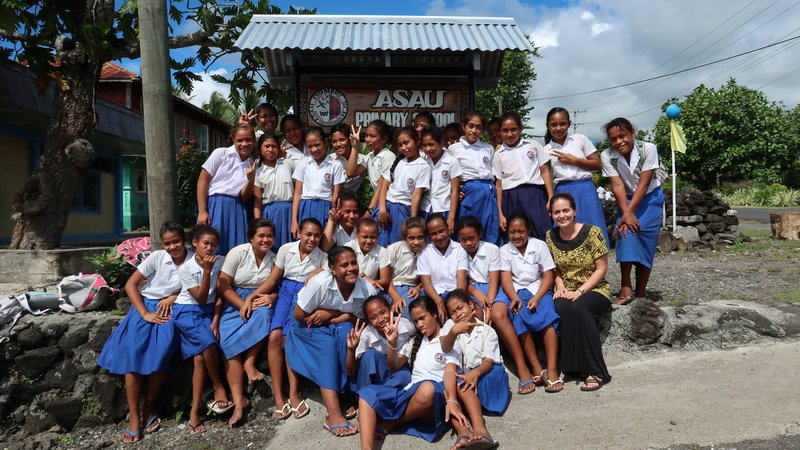 Service and respect are key points of fa'asamoa (Samoan way of life) and are heavily emphasized in the family unit and culture. Peace Corps Volunteers have been welcomed and accepted by Samoans since their arrival in 1967, and I didn't want my religion to overshadow my real purpose of coming here. Within my community, I constantly try to contradict the media-influenced narrative that Muslims are terrorists by showing that my religion is not what is demonstrated on TV.
I spend countless hours laughing and joking with my host family, I attend church with my community every Sunday, and I practice singing and dancing with the church's youth and choir groups. I'm involved in the women's committee, where we have coordinated over eight community service activities. I'm invested in my school's literacy program and promoting use of our school library. I am human, as they are.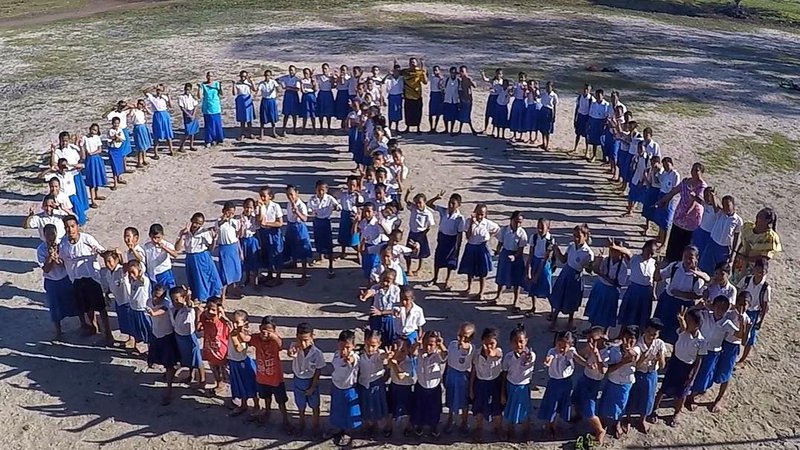 Due to the close proximity of New Zealand, after the Christchurch terrorist shootings in March, I was unfortunately able to say, "See? We are victims too."
Thankfully, I was able to find solace and support within the small Muslim population in Apia, the capital. Our small Islamic community and mosque is a five to six hour commute away from my site, but I am grateful to even have the option of this safe space.
During the memorial prayer held at the mosque a week after the attack, I found out that the prayer mats we were resting our heads upon were actually donated a few years prior by the Al-Noor Mosque in Christchurch, the site of one of the attacks.
In times of uncertainty and fear of being a Muslim in today's world, I am constantly floored by the constant reiteration of how interconnected we all are. In my readings during my Peace Corps service, I read somewhere that the Latin root of the word integrate is "integrare," which means to make whole.
Through this experience, Samoa has made me whole and for that, I will be forever grateful.
Fa'afetai i le Atua, Alhamdolilah, Thank God.