#BaldIsBeautiful: Why I've decided to shave my head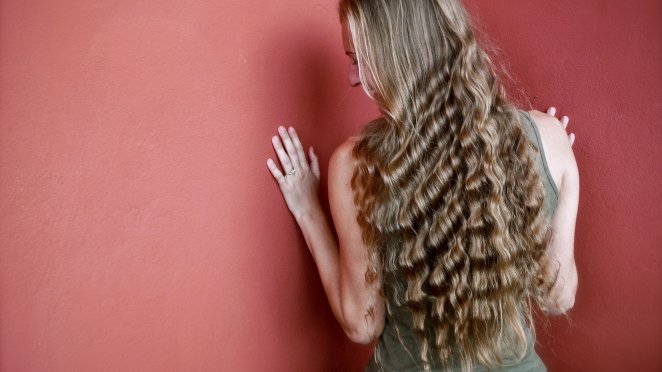 Nov. 18, 2015
This December, my husband and I will have a lot less hair on our heads.
I've donated my hair twice before. I tend to like long hair, and used to be rather attached to it. My junior year of college I decided I wanted to know I could feel pretty without super long hair. I cut it short and loved it!
This time though, it's a little different. Short will not suffice.
I originally joined TEAM Nicaragua (a group of Peace Corps Volunteers and Nicaraguans who are hosting a St. Baldrick's Foundation/Wigs for Kids event for hair shaving and donating) with the intention of donating a good chunk of my hair, keeping with my normal cycle of growing it out long and then cutting it short.
The project was started by a fellow Volunteer as a way to challenge cultural norms and a tribute to her father:
"I hope that by shaving my head in the Peace Corps, I can show Nicaraguan citizens and U.S. citizens (and everyone around the world!) that we are not defined by our hair or our outer appearances. We are all beautiful, hair or not. My father died from lymphoma on December 2, 2005. By shaving my head on December 2, 2015, exactly 10 years after my family lost him, I hope we can celebrate not only his life, but other amazing people who have been affected by this disease." – Corey, Peace Corps Nicaragua Volunteer

I've also lost loved ones (and loved ones of loved ones) to cancer. As support for our friend and colleague Corey, as well as to honor our loved ones who've fought this hard battle, Andrew and I decided to participate in the event. The plan was that Andrew would shave and I would donate close to 20 inches.
Every time I told one of my counterparts or one of my students that I was going to cut my hair, they responded with a very strong, "NO! Profe, don't do it!  You're so beautiful with long hair." When I jokingly asked them what they would think if I were to shave it completely off, they balked even more. "Profe, please oh please don't do that. You'll be so ugly without any hair at all. I guess short hair is OK, but to be bald would be terrible!"
Our conversations got me thinking. I've always wanted to be brave enough to not care what people think, to not worry about being cool or fitting any sort of mold. But when it came down to it, I really liked that students loved my long hair. It's given me a kind of status among the locals.
"You'll be so ugly without any hair…" kept echoing in my mind.
My female students, like most teenagers around the world, care so much about how they look. They sit in class with mirrors and makeup, far more focused on their faces than on my lessons. There's so much pressure to be beautiful. If I feel it at 27, you better believe they feel it in junior high and high school.
I try to tell my students that it doesn't matter; that they are more than their looks, that their smarts and wit are just as important, that being a woman is about so much more than being pretty and having long hair. But they're not hearing me.
I want to show them that I believe in what I say.
Therefore, on December 2, 2015, I'm joining Andrew, Corey, Traci and Tomas in shaving my head. I can't think of a better way to honor those brave women and men who have had no choice but to let their hair go in hopes of regaining life.
Bald can be beautiful, powerful and strong. Having hair or not doesn't change my personality, my intelligence, my passions. It will even grow back, in about three to four years. We say it's what's on the inside that counts. I want to prove it.
In shaving my head, I know I'll have the same conversation over and over again with my students. "Profe, why did you do it?" I look forward to being able to ask them in return, "Does having hair or not change who I am in my heart? Or make me a worse/better teacher? Do you think I'm beautiful even if I'm bald?"
Through those conversations, we can begin to go a little deeper in to gender norms and expectations. Together we can work towards a different definition of beauty and worth. I'll just be working with a little less hair.