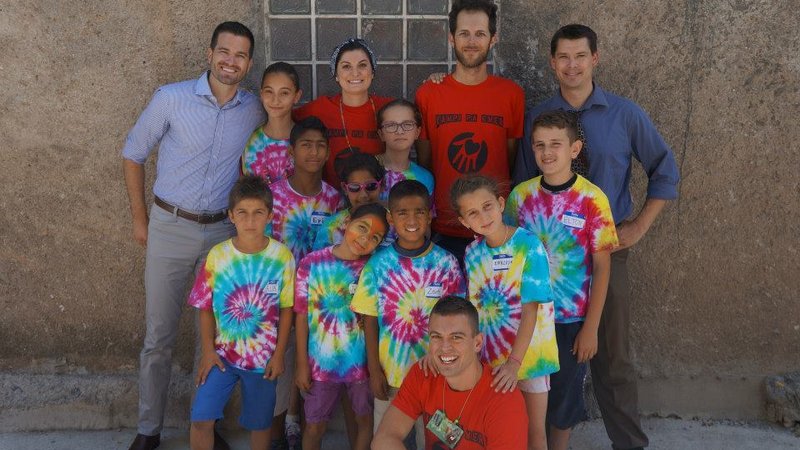 July 16, 2015
"Camp No Name" (Kampi Pa Emer) is a summer camp for young ethnic Albanians and Roma to come together and learn arts and crafts, as well as peace, love and friendship.
In June, Peace Corps Community Economic Development Specialist Adam Beebe (back row, left) and Peace Corps Albania Director of Programming and Training Cale Wagner (back row, right) visited with Volunteers and youth attendees. 
Also pictured in the back row are camp organizers Joseph and Alba Deschenes, and in the front row, Volunteer Jon Breen. Joe Deschenes is an Albania returned Peace Corps Volunteer, and he and his wife Alba have been holding the camp for the past seven years. 
This is the first year of collaboration with a local dentist in Librazhd, providing nearly 25 campers with critically needed services including oral surgery/extractions, endo/root-canals, restorative/composite-fillings, and routine cleanings, checkups, and fluoride varnish treatments at no cost.