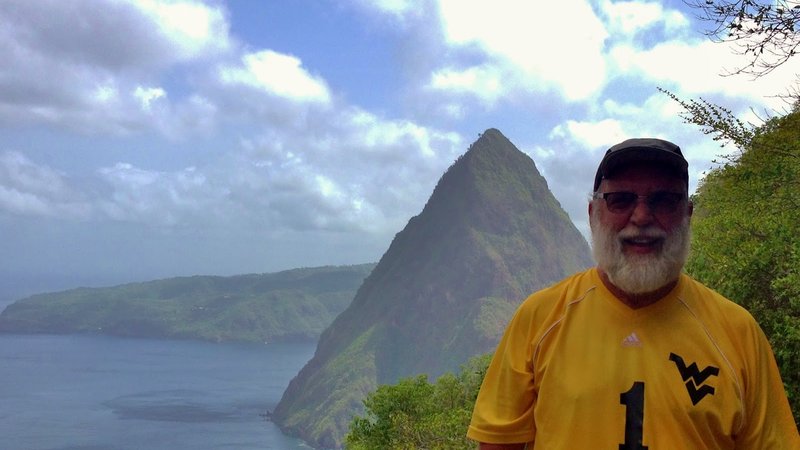 Aug. 21, 2015
Most people think the typical Peace Corps Volunteer is a recent college graduate in his or her twenties. 
Yes, this may be the most common way people join. However, the Peace Corps has always been open to people of all ages. In fact, former President Jimmy Carter's mother, Lillian Carter, went to India in 1966 at age 68 to serve as a Health Volunteer with the Peace Corps.
Currently, seven percent of Peace Corps Volunteers are 50 years old or better, and they would like to see that number continue to rise because older Volunteers often bring a wealth of experience to their assigned post.
I realized that serving in the Peace Corps would be a good transition into retirement for me and I'm glad I signed up for it. Hopefully, I can encourage a few others to follow this pathway. It is an excellent way to serve your country and help a developing nation while allowing incoming retirement checks to accumulate into a nice "nest egg" to use upon return.
Before I left, some of my friends were kidding me about how I would be the old man of my group. It may well be that I am the oldest of the men in our group, but I am not the oldest person. Nor am I alone in being in the category of "Age 50+."
Out of the 32 literacy co-teacher Volunteers selected to serve in the Eastern Caribbean this year, there are nine of us (28%) who are above the age of 50. We are certainly doing our part to raise the Peace Corps average above the current 7%!
Besides myself, there is a husband and wife who are now retired after careers as attorneys. There is a professor who just retired from the University of Missouri. There is a former airline flight attendant who decided to quit after seeing all the post-9/11 changes and went back to school to get her teaching degree; after teaching for a few years, she is now living her long-held dream of teaching for the Peace Corps. We have a former public affairs officer for a municipal public works department of a large city (who had originally began her career as a teacher before shifting professions). One woman was a teacher for many years until she retired, and now will be going back to the classroom. Another woman is a returned Peace Corps Volunteer who served in Africa back in the mid-1990's and is now ready for her second stint in the Peace Corps.
The "dean" of our 50+ group is a 75-year-old (or should I say "young") retired anthropologist. She has been doing fine so far! I think she has been quite the inspiration for some of our young classmates (heck, she is an inspiration to all of us!).
These are just nine of the amazing Americans who comprise this year's diverse class of recruits for the Peace Corps in the Eastern Caribbean. If you had previously thought that you were too old to serve in the Peace Corps, we are here to convince you otherwise. If the nine of us can do it, then so can you!