Monday was an important day for all of us who are concerned about human rights and global development, as the U.S. government launched the Global Strategy to Empower Adolescent Girls, a comprehensive review of the unique challenges and obstacles adolescent girls face, along with an impressive collection of commitments by several federal agencies to amplify their efforts to educate, support and promote girls around the world.
We at the Peace Corps are extremely proud to have worked closely with the Department of State, U.S. Agency for International Development, and the Millennium Challenge Corporation in drafting the Global Strategy to Empower Adolescent Girls.  Celebrating our 55th anniversary this year, the Peace Corps has a rich history of working with youth- especially girls- to help them identify their innate abilities, clarify their aspirations and build their skills to achieve their dreams. Living at the community level, Peace Corps Volunteers are uniquely placed to do this work.  They become part of the community, living like their neighbors, as they work to expand opportunities and address local challenges.
Ask any returned Volunteer to describe a girl who played an important role in their service and they will be able to do so almost immediately.   It's likely to be a powerful story with acknowledgements of the girl's perseverance and fortitude in the face of obstacles large and small.
Mine is Lida, my neighbor in the Philippines who lived with her grandparents and her older brother, who was severely disabled due to childhood polo.  In spite of her doing all the chores at home, she seemed to delight in coming over to my hut and taking over my- in her eyes- feeble attempts to hand-wash my clothes.  "Ay, Inday Krista," she would sigh, elbowing her way to the basin.  We worked together on her English reading and I can still see her smiling face and her pride whenever she conquered a challenging word.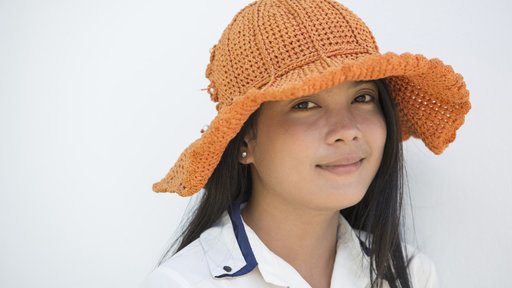 Reflect back on your adolescence.  It can be a really confusing time.  You have a multitude of physical changes to contend with and, at the same time, you receive messages about who you are, who you can be and what you can do in the world create change.  It's a unique period when your inner world and external perceptions interact.
When girls have supportive and caring adults in their lives, and an environment that allows them to explore options and develop potential, they can navigate this period and come through with new assets and skills that will serve them into adulthood.
For other girls, adolescence marks the beginning of a shift in their role in society and life. Physical maturation suggests to some she is now a woman ready for marriage and child bearing.  Her education is cut short and as her identity shifts, so too must her aspirations.
We know that when a girl is educated and equipped to successfully complete secondary school, the benefits are felt not just by the girl herself but also in her family, community and nation.   Quality of life measures like nutritional status and per capita income go up, while negative indicators like maternal and child mortality decrease.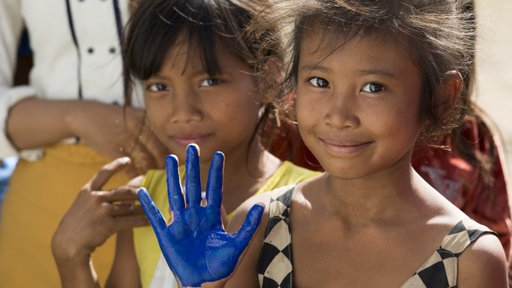 The development gains from educating girls are impressive and compelling and as we launch this important statement by the United States government in support of adolescent girls, we would be remiss if we failed to state a fundamental truth: adolescent girls matter. They matter as human beings with innate, inalienable human rights: the right to education and unfettered access to opportunities to improve herself and self-actualize, the right to decide for herself the course of her life.
We are reminded that this is not a transitional journey any of us takes alone.  Adolescent girls need caring and committed adults in their lives, to mentor and guide, challenge and push, appreciate and love them.
We are proud of our Volunteers and staff who take on this role of engaged adults, who without reservation work with adolescent girls and their families and community members to identify and further develop assets and skills, who partner together to identify obstacles and barriers as well as designing interventions that make a tangible difference in the lives of girls.  We are proud to take part in this articulation of a commitment- a promise- to keep adolescent girls firmly in the epicenter of our programming efforts.
Read the full Global Strategy to Empower Adolescent Girls here.