A spirit for service, from Florida to Panama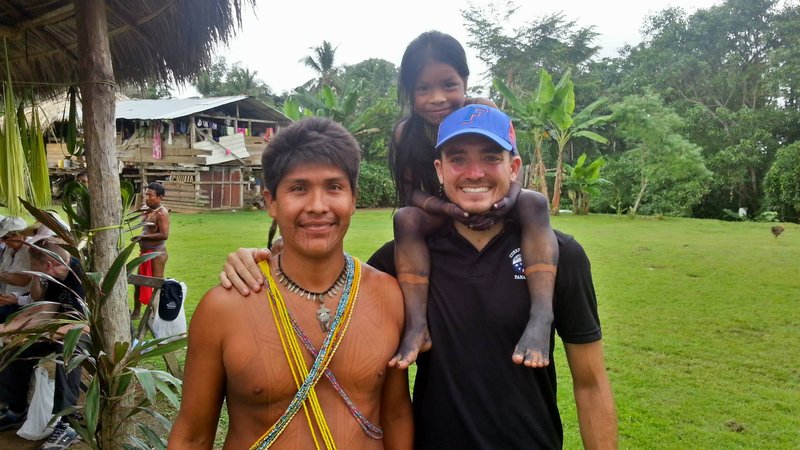 Feb. 26, 2014
He once traversed the country accompanying the University of Florida basketball and football teams, but now Charles Kramer is settled in Panama as a Peace Corps Volunteer.
As an undergraduate, Kramer donned a green gator suit and orange jersey to rally fervent football and basketball devotees as the university's mascot, Albert the Alligator. Away from the stadium stands, Kramer also mentored in the Big Brother program and volunteered through his fraternity.

Now translating skills from the College of Agricultural and Life Sciences to a rural setting — a village accessible only by boat — Kramer works with indigenous farmers on water filtration projects and coffee planting. He joins 84 University of Florida undergraduate alumni currently in Peace Corps service.

His college experiences with giving back to his community, coupled with a longstanding family background in service, prompted Kramer's interest in serving abroad. A year and a half into the experience, Kramer said he's seen his skill set expand to public speaking, collaboration and community organizing.
And any longing for the liveliness and athletic fervor of his mascot days might soon be eased by the construction of a basketball court in his community – a project Kramer helped community members secure through a USAID grant.