I remember walking out of my school in 2014 on the day of consolidation with a heavy heart not knowing when or if I would return. The answer came a few days later: all Peace Corps Volunteers in Ukraine would be evacuated.
Yet in April 2015 there was news that Peace Corps Ukraine would reopen. I immediately contacted my regional manager to check on my site. I felt that my work at this school was unfinished. When I got word that I could return to my original site, I took the first available plane back to Ukraine.
My site is a boarding school, which houses around 150 students ages four to 17. In addition to coming from broken homes, or no home at all, many of my students have emotional and behavioral problems.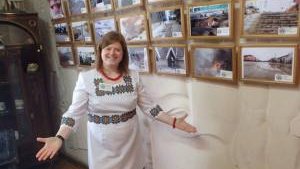 When I returned to site, I was able to spend a month with the students before most left for summer break. As I thought about what could be done to help these kids, I noticed how the students were more interested in my camera than in games.
I tossed the idea of a photo club around with teachers, students and Peace Corps staff. When the response was positive all around, we formed a team at school to write a Small Project Assistance grant. We wanted a club that would help prepare students for life after school mentally, emotionally and occupationally.
Once we received the funding, we bought three Olympus Tough cameras (so that any accidental drops would be fine) and a color printer. We also used the funding to bring in two photography trainers to teach the basics of photography, composition and photo editing. In addition to photography skills, we wanted our students to also learn leadership skills, so we invited trainers from the Lviv Catholic University to present a two-day leadership workshop.
In partnership with a local museum, we worked towards an exhibition focusing on social problems youth face today to showcase our work. While these trainings were held, our club would also get together on Thursdays, or even sometimes on weekends, to think and talk about ideas of what to take pictures of, then go out and take those pictures.
I remember the first time our club went out to take pictures; we ended up in a place where furniture used to be made, but now there is nothing. To demonstrate lack of employment opportunities, I helped a 15-year-old boy named Pasha frame up a picture. After he took the photo, he just glowed with pride.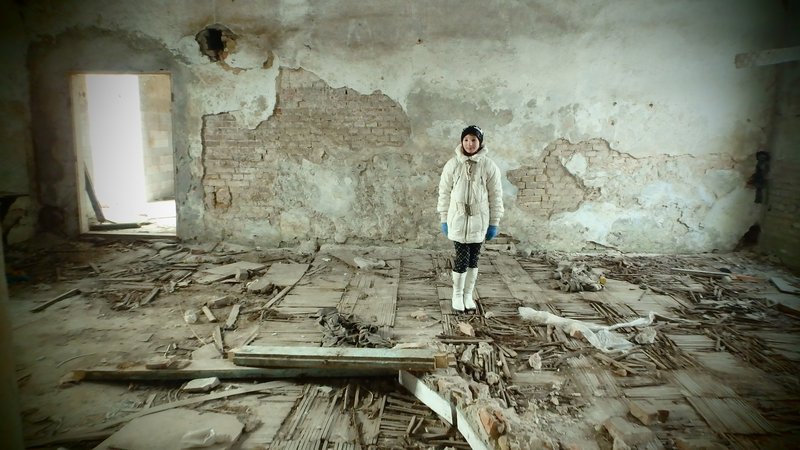 Two weeks before the grand opening of the exhibition, my counterpart became ill and missed a whole week of school. During this critical week of preparation, other staff stepped in to support the project. They helped us nail the pictures into their frames and print and reprint pictures. When the kids took their photos over to the museum and saw their advertisement displayed, they became excited. The following week we divided into two groups to walk around town and hand out flyers for the exhibition. These students were fearless at walking up to anyone to explain our project.
On the day of the exhibition I proudly watched as my school and community came together to celebrate. My students were anxious to share their work and radiated joy as potential was realized on all sides.