I walked into the front office area of my new home and workplace in the northern Philippines. 
"Welcome, Ms. Kathy" was lovingly written on the white board. I went to the road to look back at the building and saw a big pile of dung just off our driveway. I asked my new social worker colleague what kind of animal left this behind and he smiled broadly: "Carabao! To welcome you!"
Four other Peace Corps Response Volunteers and I had just completed several days of orientation to the Philippines. Like many Response Volunteers, they all had previous Peace Corps experience, but this was my first time as Volunteer. My many years of experience with special education in public schools allowed me to qualify for this six-month assignment with a foundation addressing the quality of life for people with disabilities and their families.
I woke during my first night and turned on my flashlight to spot a spider as large as my hand waiting quietly on the floor next to my bedroom door.
Its many eyes gleamed in my flashlight. In the morning, my colleague and I searched for it with no success. My colleague beamed, "It is welcoming you!"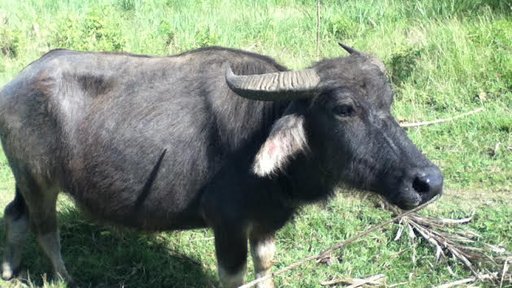 Later that morning, we met the backyard neighbors. The lola, wearing an "I Love Vampires" baseball hat, guided her grandchildren to properly greet me. All of a sudden, something heavy fell from the coconut tree in back of me: a six-foot-long snake wriggled away into the trees. We stood silently for a moment until my colleague happily noted, "It is welcoming you!"

This wonderful spirit of welcoming continued throughout my assignment with my other colleagues and clients associated with the community-based rehabilitation work. Our team identified children with disabilities in our targeted areas. We helped the children access appropriate services. We trained elected officials, school personnel, health workers and police about disability awareness, accommodations and the international laws guiding special education practices. We helped the children's families learn how to be effective advocates.
When Typhoon Haiyan smashed into our area, we responded with psychosocial stress processing activities for affected families and with a building program to help repair partially damaged housing.
In addition to the human beings, other creatures not only welcomed me but became familiar companions throughout this work. The carabao, a type of water buffalo, which I would admire on my daily walks through the sugarcane fields, grew to be my favorite animal. Swimming near our office in the south with the whale sharks, the largest fish in the world, was an outstanding experience. The Philippine eagle, the country's national bird, gave me such pride when I viewed him at a special exhibit in Manila. Seeing many beautiful roosters, leashed throughout our province for cockfighting purposes, gave me feelings of despair. Our office had a respectable group of house lizards that frequented our walls, providing us with good luck, according to local superstition. We also became familiar with the foot-long lizard called a toku, who watched us each evening from the kitchen ceiling while frequently calling out loudly.
The welcoming feeling that I experienced when I began my service embraced me throughout my time in the Philippines, from the most mundane interactions to the traditional celebration of my 60th birthday. I returned home with a new appreciation for welcoming. A quote from Rabindranath Tagore, a Bengali poet, helps encapsulate my PCR experience: "I slept and dreamt that life was joy. I awoke and saw that life was service. I acted and behold, service was joy."