A 5-minute tour of Moldova
Bine ati venit în Moldova! [Welcome to Moldova!] 
I am so glad you have taken 5 minutes of your time to take a "quick visit" and see the top five places to visit in Moldova.
First of all, to start things off you will be welcomed with a warm greeting at the airport in (somewhat) traditional clothing…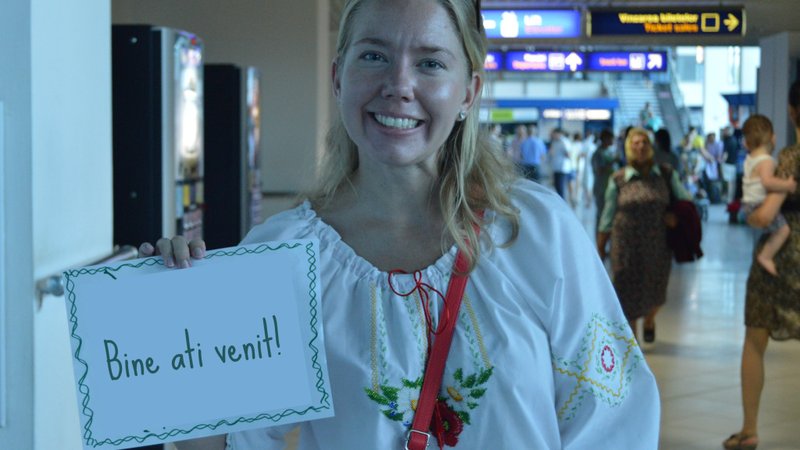 Since this is such a quick tour, we will immediately leave the airport and do a "drive-by" tour of…
1. Chisinau, the capital city of Moldova
Next stop takes us to a nearby monastery where we'll have to hike up a bit of a rocky pathway to see it all and take in the amazing scenery. Oh, and of course we'll go underground to see the older part of the original monastery as well.
2. Orhei Vechi (Old Orhei)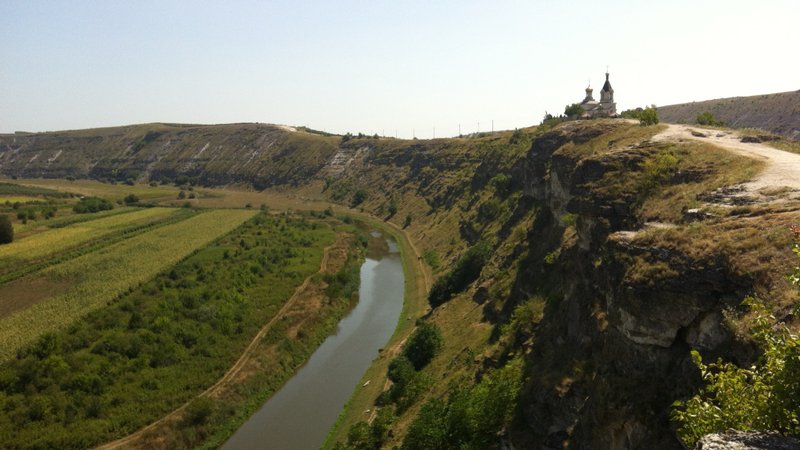 Next, we'll need to continue our way rather quickly to the northern part of Moldova to see the recently renovated…
3. Fortress in Soroca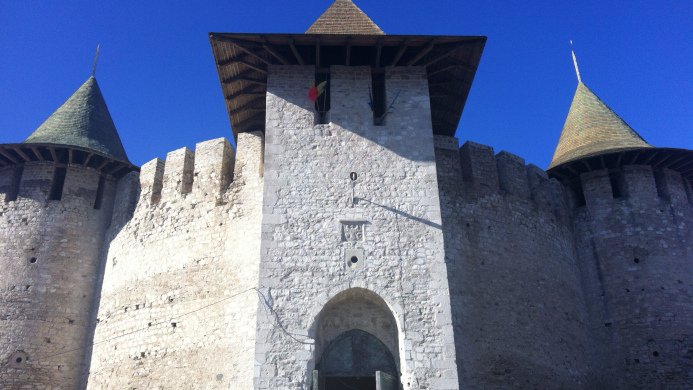 The fortress sits along the Nistru river and has recently been renovated. It originally had been rebuilt in stone as a perfect circle with 5 bastions in the 1500's. During the Great Turkish War, their forces successfully defended the fortress against the Ottomans.
While we're in Soroca we will hike up a great length and number of stairs to see the "Thanksgiving Candle" that I believe sits at the highest point of Moldova and check out the amazing view of Soroca and the Nistru river.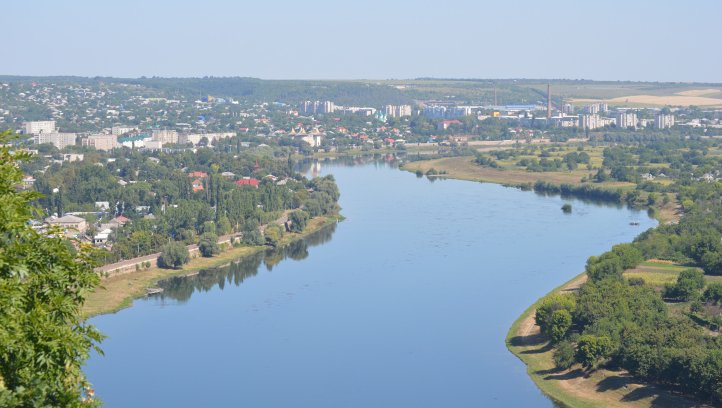 As we finish out the grand tour of all the great places to see, a trip to see my site is a necessary stop…
4. My site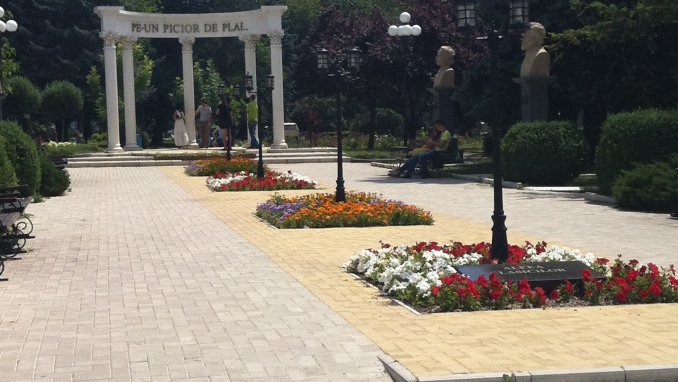 I live in the second largest city in Moldova. The photo above is from the center part of town. The pedestrian street within the center is my favorite part because there is so much going on – this is where the action is.
A visit to Moldova wouldn't be finished unless you visited my host family and had a proper Moldovan masa.
5. Visit the host family!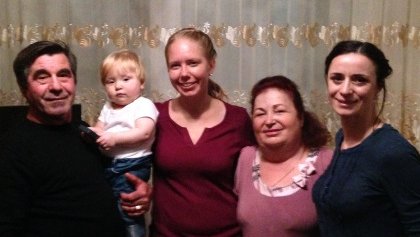 In all honesty, I personally think spending time with a hospitable host family trumps any tourist attraction. They have an incredible art of hospitality and making one feel at home. In addition to the delicious, freshly prepared meals, laughter is a common theme at the dinner table when spending time getting to know your host.
So, there you have it, your quick five-minute tour of the TOP 5 PLACES TO VISIT IN MOLDOVA (obviously, I'm a little biased). Come again soon!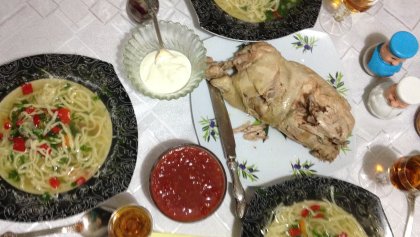 Drum bun!