9 Volunteers share how identifying as LGBTQI+ shaped and influenced their Peace Corps service
We are celebrating Pride Month by sharing the voices, experiences, and insights of members of the Peace Corps' LGBTQI+ community.
We recently asked staff members and current and returned Volunteers to share a bit about their service experience and how their identities influenced their service. Here's what they had to say:
Daniel Hinkle, current staff member and returned Peace Corps Volunteer in El Salvador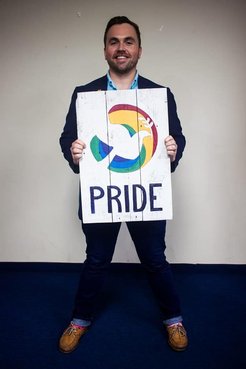 Through the countless opportunities for self-reflection, service to others, and personal growth it provided, the Peace Corps gave me the gift of finding the courage to come out of the closet at age 26 during my service in El Salvador. Serving as a newly out (to Peace Corps staff and Volunteers, but not my host community at the time) gay man provided me with a unique lens that allowed me to better understand, through the practice of empathy, cultural humility, and mutual support, how our sense of inclusion and belonging as humans is directly impacted by how a community receives and interprets our intersecting social identities.
Serving as part of the LGBTQI+ community helped me make meaningful connections and friendships with fellow Volunteers from underrepresented groups, permitted me to connect with the diverse and vibrant LGBTQI+ community in El Salvador, and inspired my passion for diversity, equity, and inclusion work.
Hermina Gomez, returned Peace Corps Volunteer in Moldova
I decided to come out to a few people once it felt safe. One thing that resonated with me was advice a gay Volunteer who was closing his service gave me when I was beginning my training.
"When you come out, you have to think of what you may risk," he said. "And it's not just your physical and mental safety, but also that unfortunately, your community may not know you well enough and so it may affect your work. The community may not be open to work with you, and then what? Take your time to evaluate and be selective who come out to."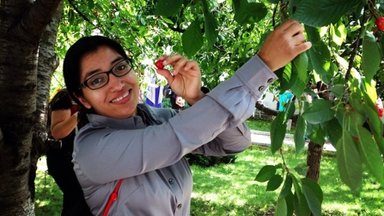 That advice worked well for me. My Peace Corps manager also offered to come to my site if at any point I wanted to come out, so she could be there to make sure nothing was lost in translation. I remember thinking that was an incredible offer. It made me feel safe that if I did want to come out, I didn't have to do it alone, particularly because of nuances that may evolve from such conversations. Peace Corps security also mentioned that if I ever felt unsafe, they would go and pick me up, because nobody should ever feel unsafe.
Charles Enciso, former Peace Corps Staff member and returned Peace Corps Volunteer in the Kingdom of Tonga
I went through the coming-out process during my service and found the Volunteer community to be supportive, accepting, and inclusive. While I didn't feel that I could be out in my Tongan community, I can't imagine a better place to have gone through this process than within the Volunteer community in Tonga.
Kaitlin Comfort, returned Peace Corps Volunteer in Ecuador
My experience as a lesbian volunteer was nothing like what I expected it to be. I had a deep desire to come out to my host community and I expressed this during my application process and pre-service training. However, I was more than prepared not to come out if I did not feel comfortable doing so.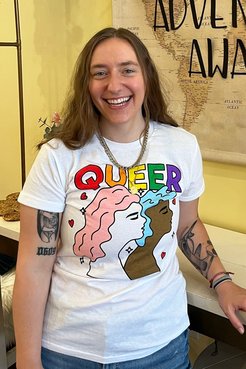 To my surprise, people in my community came out to me months before I came out to them, including some siblings of students I taught, my Ecuadorian tattoo artist, and even [the clerk at the local convenience store]. I was able to march in the first Pride parade after gay marriage was legalized in my host country alongside community members and my fellow Peace Corps Volunteers.
Eric Filemyr, returned Peace Corps Volunteer in Namibia
I really wanted to be out and represent positively for queer Americans in my community, but through conversations with my recruiter (and current volunteers when I arrived), it was clear to me that being out would get in the way of all the other things I wanted to accomplish.
I was the only Volunteer in my small roadside, desert village, so even if I was straight, there wouldn't have been many opportunities for dating. I used the internet and took trips to the capital of Windhoek, the coast, or neighboring South Africa to have the anonymity for discreet dates.
I also did a lot of work in the community around gender norms, and being queer gave me insight into the way society shapes and reinforces those gender norms.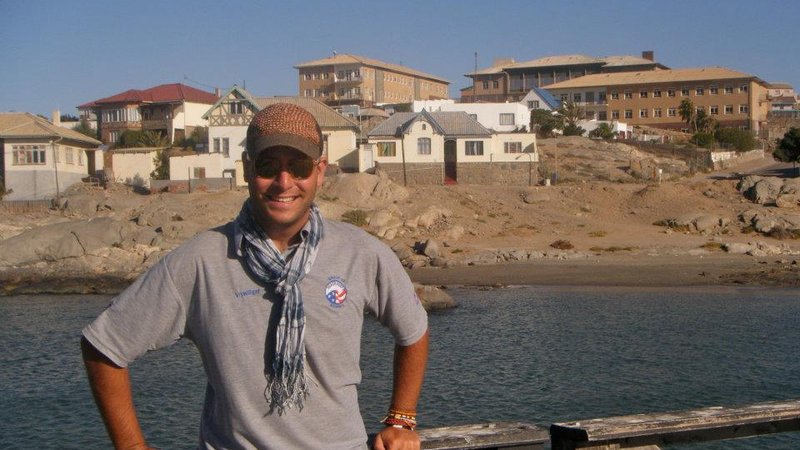 Pete Jarvis, returned Peace Corps Volunteer in Ghana
I served in Ghana from 1989 to 1991. During that time, I was aware of my fluidity but was endeavoring to be straight, as being straight was somewhat compulsory in the United States at the time. Although homosexuality was illegal in Ghana at the time — and still is — the subject was never once raised in a single Peace Corps training or interview. We were left to figure it out on our own, and the unspoken message was: "everyone here is straight, even if you aren't." I readily complied, as this was how I was already operating in the U.S. I focused very little on sexuality during my Peace Corps service, went into hibernation so to speak, and this was not a problem because there was so much to focus on.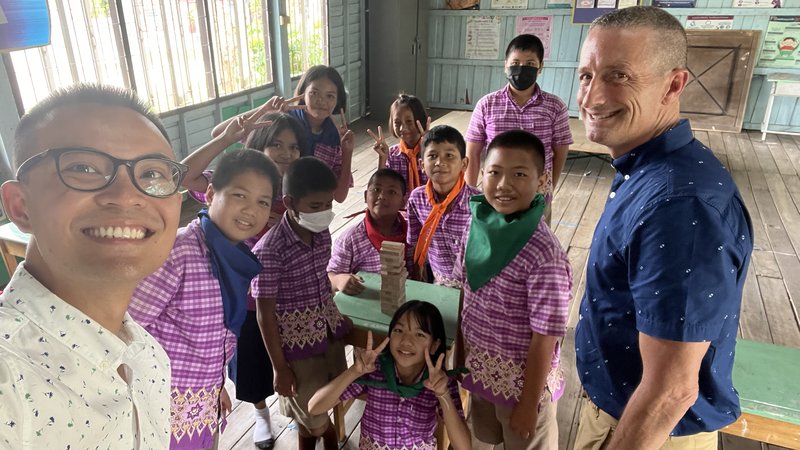 Dewey Tran, current Peace Corps Volunteer in Thailand
After making it clear during the placement process that I needed a site where I could serve openly, I honestly haven't had any challenges working and living as a gay Volunteer in my community in Thailand. In fact, I am actually inspired by my community's attitudes and acceptance. I am especially encouraged by my students, who from a young age understand that love is love. When I overhear their sidebar conversations about the appropriateness of love relationships irrespective of identity or gender, I feel it is them leading the world and not vice-versa.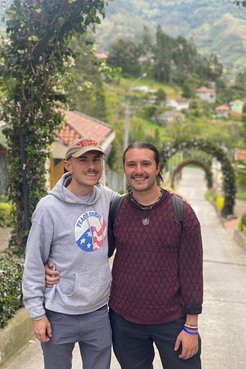 Nick Santora, current Peace Corps Volunteer in Ecuador
I am serving as an openly gay man in a queer relationship with my partner of four years. Because of this, I didn't have the option to remain in the closet during service. I am so happy I did not have this option, because I have met many wonderful people both in and outside of the queer community here in Ecuador. I work with two openly gay coworkers at the university where I currently teach, and it has been a wonderful experience getting to be my authentic self while serving. I acknowledge that this is not the case for all, but I knew going into my service that I was not going to be able to hide this part of my life, and I am very privileged not to have to in Ecuador.
Daniel Schroeder, current Peace Corps Volunteer in Ecuador
I am serving in Ecuador with my partner. I have met his counterparts and my counterparts have heard plenty about him. We have had some opportunities to attend events at each other's universities. We are essentially complete and open with our community. However, there are some people, just like there are in the United States, who do not accept members of the LGBTQIA+ community.
I think we might even get more of a pass because we are foreigners, and the United States has a reputation of being more accepting. That has impacted our lives in a positive way. We aren't screaming from the highest hills about our sexual orientation, but it isn't as big of a secret or taboo as we thought it would be. We still catch a vibe or get a feel for how the person might react, before choosing to disclose we are in a relationship.
Category:
Pacific Islands
,
Tonga
,
Asia
,
Thailand
,
Africa
,
Ghana
,
Namibia
,
South America
,
Ecuador
,
Eastern Europe and Central Asia
,
Moldova
,
Central America and Mexico
,
El Salvador
,
Youth in Development
,
Health
,
Environment
,
Education
,
Community Economic Development
,
Agriculture
,
Diversity
,
From the Field
,
After Service
,
Returned Volunteers
,
Prospective Volunteers
,
Current Volunteers
,
Peace Corps Volunteer