9 things we've learned from learning a new language
As a Peace Corps Volunteer, you'll likely have the chance to learn a new language during service — and you never know where that will lead you.
1. "I cannot overlook the overarching success that has contributed most to my work here – mastering the Tetum language has helped me integrate and create strong relationships in my community. Knowing the language has allowed me to know and be known on a more personal level and has made me a more effective volunteer." - Theresa Becchi, Timor-Leste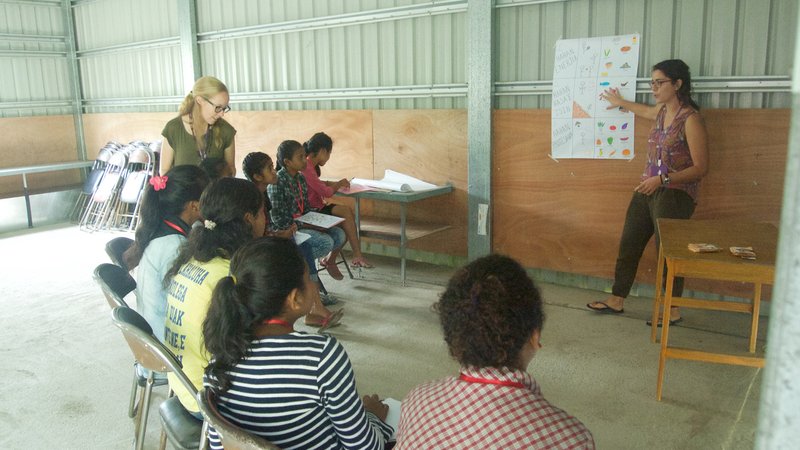 2. "Overcoming the language-barrier-challenge came down to sheer determination – the willingness to learn Kiswahili at all costs. I resolved that if I stayed in my comfort zone, waiting for the residents to meet me where I was, I was never going to get anywhere. It is then that I resolved that I was going to bury my fear and shame of making mistakes. Instead, I was going to meet the residents where they were/are. This meant forcing myself to practice and learn Kiswahili as opposed to expecting the locals to learn English." - Michael Lutaakome, Tanzania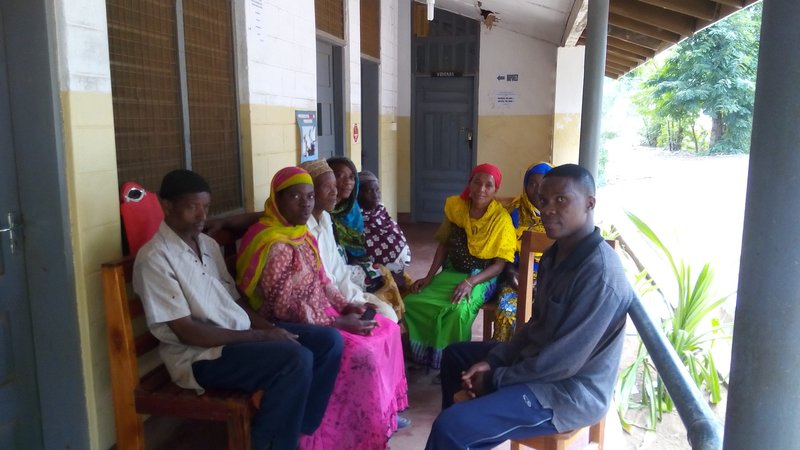 3. "[My host sister] has also helped me develop my Nepali language skills by correcting me in my pronunciation and teaching me different ways people speak in my village... Peace Corps has changed the way I communicate with people on a professional level. It has given me the opportunity, especially because of language barriers, to develop many of the interpersonal skills I have developed in college classes." - Nathan Chaput, Nepal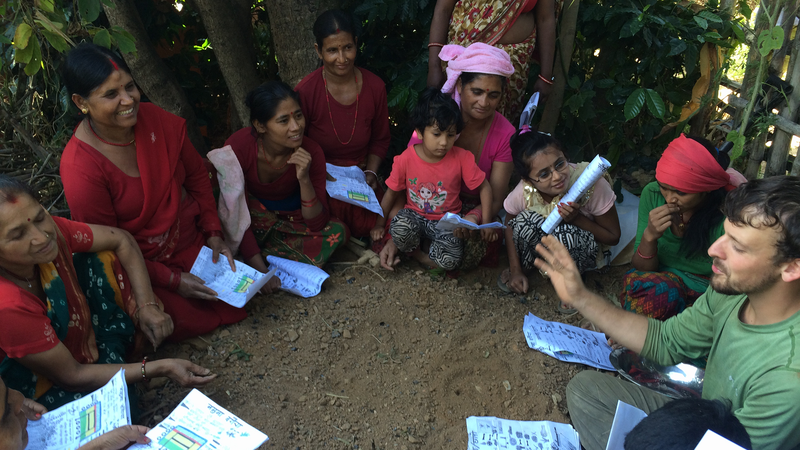 4. "I live with a host family in the Kyrgyz Republic. In the evenings, my host mom cooks for Chinese construction workers... One of the workers, the one most curious about my heritage, spoke only Mandarin. He would ask a question in Mandarin, his colleague would translate the Mandarin into Russian, and finally my host mother would translate Russian into Kyrgyz for me to understand. Granted, it took a while for any piece of information to be shared, but I couldn't help but admire this piece of globalization in action. The knowledge of foreign languages makes friendship among nations possible." - Nicole Eng, Kyrgyz Republic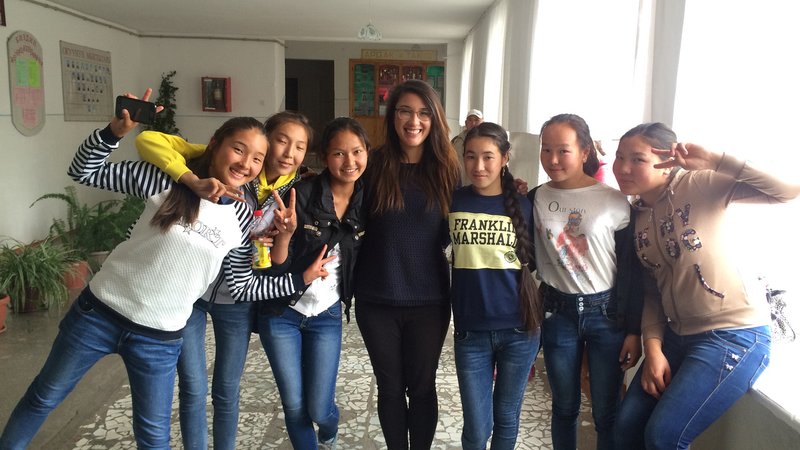 5. "The Peace Corps has also benefited me professionally by helping me to develop my French language skills. I speak French daily in my community, to the point where I sometimes have trouble remembering English words. I know that these skills are highly sought after by employers and it is difficult for someone my age to gain such useful international experience." - Emma Edwards, Benin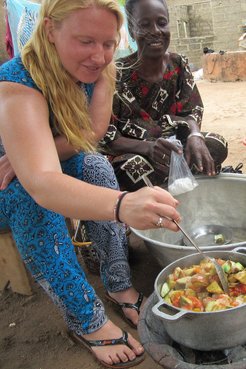 6. "When I decided to pursue an MA in Linguistics, I did it with the intention, knowledge and motivation that I'd be living and working abroad for the remainder of my professional career and possibly thereafter. I think this acceptance and acknowledgement assisted me in preparing mentally. Having a vested interest in the country helped. I wanted to learn the language and experience the culture." - Emmanuel Esguerra, Samoa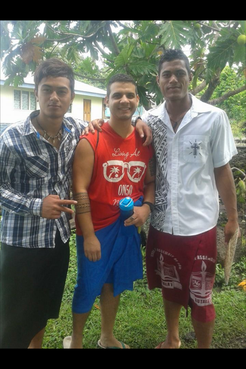 7. "I quickly learned that what is the most important is being able to communicate, and communication is so much more than language. From the start, my actions, facial expressions and even a little charades allowed me to understand and be understood. Expressions of kindness, friendship and a genuine interest in learning and being a part of a community can be communicated with very rudimentary language...
But despite my blunders, people are exceedingly patient and forgiving when they realize that I am trying to learn, and I find that these moments of connection bring us closer. And the language does eventually come — at first in fits and spurts and now in waterfalls. And even though I now feel like I can sort of speak the language, I have not lost sight of the fact that I have been communicating all along." - Lisa Ewart, Morocco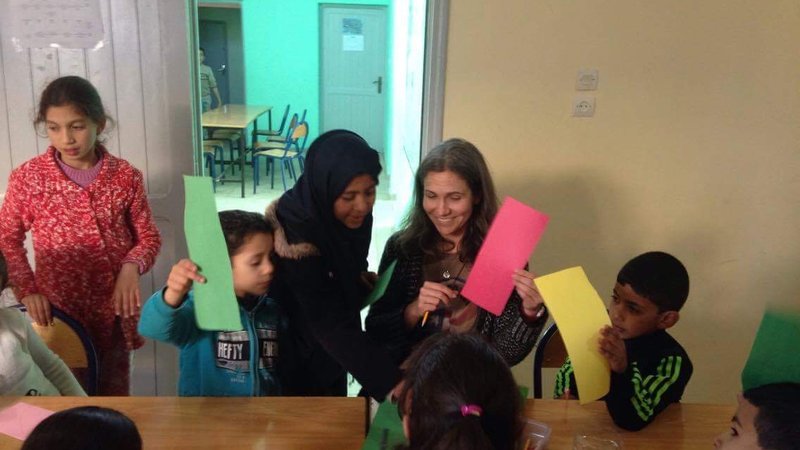 8. "The day I knew I could do this, I could learn to communicate was the day that I fell in love with the language, its beautiful words, its slang, its hand language and it [was] then that I knew I was falling in love with the country too." - Amanda Wittebort, Dominican Republic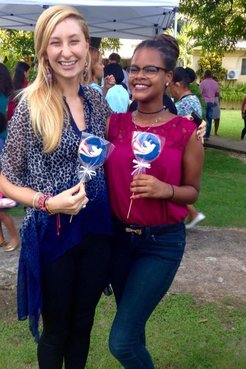 9. "At times my biggest challenge is communicating rather simple thoughts, words that I clearly knew last week but have vanished into thin air. In these moments I think back to small encounters I shared with non-English speakers in America — at the bus stop, the library, the pharmacy, etc. — how I had tried to communicate and how desperately some needed to be understood at that point in time. I always offered assistance when approached but now being on the other end of the table I see how greatly I've taken for granted being heard. I plan to delve deeper into my studies of the Georgian language and make more of an effort to receive the full message of what nationals share with me." - Amanda Onochie, Georgia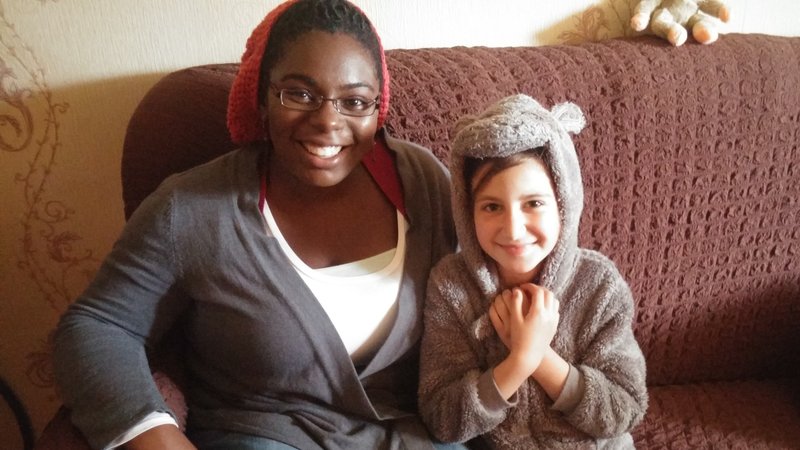 Category:
Pacific Islands
,
Samoa
,
North Africa and the Middle East
,
Morocco
,
Asia
,
Nepal
,
Eastern Europe and Central Asia
,
Kyrgyz Republic
,
Caribbean
,
Dominican Republic
,
Africa
,
Tanzania
,
Benin
,
Timor-Leste
,
Georgia
,
Becoming a Volunteer
,
From the Field
,
Family and Friends
,
Returned Volunteers
,
Prospective Volunteers
,
Current Volunteers
,
Peace Corps Volunteer
---
Curious to learn more? Explore the World Wise Schools resources on this topic.
Explore