9 questions about serving as an LGBTQIA+ Volunteer, answered
The frequently asked questions section of our website is comprehensive, but it's impossible to cover every possible query on a single subject. We set out to add to the already sizable collection of questions and answers on our website.
In recognition of Pride Month, we asked our social media followers on Facebook, Instagram, LinkedIn, and Twitter to share the questions they have about serving as an LGBTQIA+ Volunteer.
We received dozens of questions and whittled the submissions down to nine that we could answer with help from our placement officers and recruiting supervisors.
1) If an applicant identifies as LGBTQIA+ and applies to serve in a country that is not accepting of people who identify as LGBTQIA+, is that considered during the application process?
Applicants who identify as LGBTQIA+ are encouraged to visit country pages on the Peace Corps website, and are invited to do their own research about LGBTQIA+ identities for the country they are being considered for. The Peace Corps application does not ask individuals to self-disclose their sexual identity, so there is no way for a placement officer to know if someone who identifies as LGBTQIA+ has applied to serve in a country where it is illegal to be gay without them telling us. Learning about the country prior to the interview is strongly recommended.
Applicants can also discuss the local realities with their placement officers at any point in the application process. If a candidate determines that a country would be an unsafe location for their service, they can request to have their application transferred to another program.
Lastly, same-sex couples are not placed in countries where homosexual acts are criminalized. Because of this, same-sex couple placements are more limited than opposite-sex couple placements. During the application process recruiters and placement officers work closely with same-sex couple applicants to understand current placement opportunities.
2) Does the Peace Corps educate host families on the possibility of hosting LGBTQIA+ Volunteers?
Yes. Many overseas staff members are trained to prepare host families for the possibility of hosting an LGBTQIA+ Volunteer. Our staff also have training to address safety and security issues, job assignments, and resources for same-sex couples.
3) How do you protect LGBTQIA+ Peace Corps Volunteers?
Peace Corps Volunteers who identify as LGBTQIA+ will have support from Peace Corps staff at headquarters and in their country of service. When Volunteers arrive in country, Peace Corps staff will provide them with guidance for maintaining their safety and well-being.
To ensure productive, healthy, and safe experiences for Volunteers, the Peace Corps reviews work and housing sites in advance, collaborates on project development with local communities, and develops and tests plans for responding to emergencies. Field staff also receive training to support same-sex couples that addresses safety and security issues, host family preparation, job assignments, and resources for same-sex couples, including host-country LGBTQIA+ organizations where available.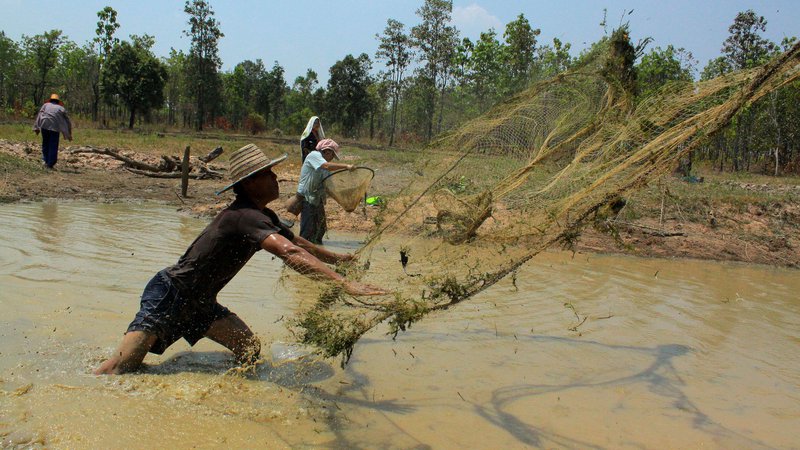 4) Can LGBTQIA+ applicants elect to serve in countries where it's either illegal or unacceptable to be queer?
Communities in different countries respond differently to LGBTQIA+ Volunteers and same-sex couples, and the environment may be different from what you are accustomed. Much will depend on visible and invisible aspects of Volunteers' identities, and Volunteers have the opportunity to discuss their visible and invisible identities with Peace Corps staff to determine how to safely navigate life in their host community. The Peace Corps will provide country-specific information once you are invited to serve, and Peace Corps staff will provide additional information and training once you arrive in country.
Many countries where the Peace Corps serves have more restrictive cultures with regard to sexual orientation and non-conforming gender identities, though some are more permissive. In every country, Peace Corps staff will work with Volunteers to provide them with locally informed perspectives before they arrive at their sites. Again, the Peace Corps does not place same-sex couples in countries where homosexual acts are criminalized.
5) Can same-sex couples serve together in the Peace Corps?
Yes. The Peace Corps accepts same-sex couples and allows them to serve together. Both you and your partner must apply at the same time and qualify for assignments in the same country. The Peace Corps will only consider you as a couple, and will look to place you at the same site. Because of this, couples sometimes experience longer application periods.
Unmarried couples seeking to serve as a couple must execute an affidavit attesting to their committed domestic partner relationship as part of their applications.
6) Will I be able to learn about the queer history of the location I'm in?
Yes. The Peace Corps will provide country-specific information when you become an invitee and overseas staff will provide more localized information when you arrive for training. However, if you are interested in learning about deeper historical and cultural aspects of your host country's history on LGBTQIA+ issues, you'll have to do the research and reading on your own.
7) Will I have queer people around me where I serve?
It depends on where you serve as to how many openly LGBTQIA+ identifying people will be around you. There may be other LGBTQIA+ Volunteers in your cohort, but you may not see them often or live nearby. Many Volunteers serve in rural communities. If there is an LGBTQIA+ community in your country of service, the majority of its members probably live in and around major cities. If you serve in a country where same-sex relationships are deemed unlawful or immoral, you may be the only person at your site who openly identifies as LGBTQIA+, or you may not be able to openly identify and have a hard time finding others with similar identities. That may also be the case in a country that is less restrictive.
Volunteers also often create formal and informal support groups at their post.
8) Are LGBTQIA+ Volunteers safe from discrimination?
People with LGBTQIA+ identities face discrimination around the world. The levels of discrimination in Peace Corps host countries vary greatly. The Peace Corps actively supports Volunteers and staff of all genders and sexual orientations, and encourages Volunteers to serve as allies to their fellow Volunteers in all aspects. However, LGBTQIA+ Volunteers will likely have to practice discretion. Although sexual and gender minorities exist in many countries we support, same-sex relationships may be considered immoral by some people.
9) Which locations can LGBTQIA+ Volunteers serve?
All applicants, regardless of sexual orientation or gender identity, can choose to serve in any country they wish, but there are some locations that are more accepting than others. The Peace Corps works to foster safe and productive assignments for same-sex couples and does not place them in countries where homosexual acts are criminalized.
---