8 things I've learned in 50 years between Peace Corps tours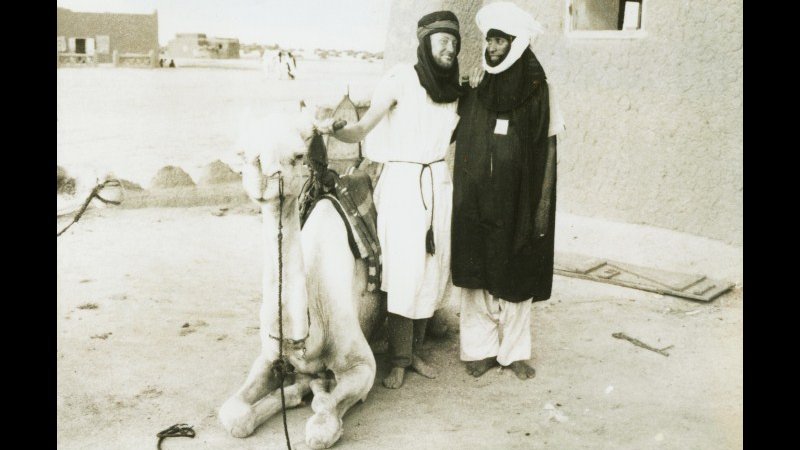 June 18, 2015
The first time I was sworn in as a Peace Corps Volunteer (PCV) was in May 1965. Fifty years later I was sworn in as a Peace Corps Response Volunteer in Cotonou, Benin.
I am the first to admit that I have been very fortunate during my 72 years, having enjoyed an interesting and productive life. My family has been supportive, my friends encouraging and my colleagues interesting and challenging. I love lifelong learning, hands-on accomplishments and completing projects. The challenge of getting to know people and working in other languages and cultures is exhilarating and personally rewarding.
I retired in 2006 from California public education as an administrator in information and educational technology. I discovered Peace Corps Response while searching for old Peace Corps friends online. Eventually there was a position that interested me so I applied in 2010, was accepted and began a string of Peace Corps Response Volunteer (PCRV) positions.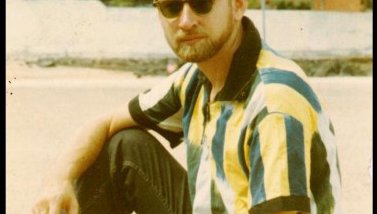 Here's what I've learned so far:
1. Being a PCV is a challenge! I arrived in Guinea in late spring of 1965 to work as a teacher in Conakry. The Peace Corps helped me and the other Volunteers with French language training and lessons on the education system in Guinea. I remember my first day and first class. I was waiting for the students and, after they all filed in, I spoke: "Good morning, my name is Kerry and I am an American. Are there any students who speak English that could help me?" After a few seconds of silence I realized that I had no choice but to communicate in French. I had come face to face with my first big challenge.
2. Being a PCV is never boring! Conakry, Guinea was an exciting center of African arts in the 1960s. The popular music of the day was "Afro-Cuban" – what some call "salsa" music. It was a colorful mixture of great sounds and incredible beat. Some of the best bands played in Conakry. I remember one Saturday night at a local club that had an enormous dance floor with a low pit in its center. Inside the pit: about a dozen crocodiles.
3. Being a PCV means learning new things all the time! Serving in Niger in 1967, I was sent to a very small village in the Sahara desert to help make a short film for the UN. The village had no infrastructure but there were two Niger Army servicemen stationed there. One of the soldiers was going on leave to visit family in the desert and he invited me to accompany him. I jumped at the opportunity and was told to follow his instructions and do everything he told me to do. I agreed. Lesson one was how to ride and care for a camel. It took a few lessons, and now I can say I know what you have to do to care for and ride a camel.
4. Being a PCV gives you the opportunity to help others. I returned to Guinea for a few months as a PCRV in 2010. I lived in Dubreka with the family of an administrator of a local high school. Soon after my arrival, one of the English teachers at the school lost his wife to sickness. They had two young sons and the event was a severe blow to the family. I volunteered to take over his English classes during his absence. The teacher was well liked by staff and students, and teaching his classes was at first pretty somber. I ended up taking his classes for three months. The students who were most appreciative of my help were those who would be taking their college entrance exams a few months later.
5. Being a PCV you smile and laugh often. I was a PCRV in Senegal in 2011 and I had a small detached house in a compound with two other houses and a number of small businesses that faced the street. I decided I wanted to celebrate my birthday and after asking around I discovered that in Senegal if you want a birthday party, you have to throw your own party. I arranged a luncheon for all the people from the houses and the businesses to attend. We had a nice lunch, soft drinks and I even got a cake from the bakery. Everything went well and all were satisfied and happy. The next morning a young boy came to me and asked, "When are you going to have your next birthday? I hope it is next month!"

I apologize, I have to tell a second story about smiling and laughing! While living in Guinea, I taught my host mother how to make spaghetti. After that, she made spaghetti often. I moved to Senegal but continued to call my family in Guinea to keep up with what was going on. During one call I inquired about "what was new" and found out that the family had a new Peace Corps Volunteer living with them. When I was told that the PCV did not speak any languages known by family members, I offered to help if they wanted to ask the Volunteer any questions. The new Volunteer was put on the phone, I introduced myself and asked if there was anything she wanted to ask the family. She responded, "Well, there is one question I have. I don't understand why they feed me spaghetti so often."

6. Being a PCV changes how you look at the world. We each, in our own way, must face challenges and overcome. This story concerns an older women who worked as an office custodian in Benin. I observed her over the weeks as she cleaned our office and it bothered me that she would bend over at the waist and wash the floor with a wet rag. All I could think was how much that must hurt her back. I asked a coworker why she didn't use a sponge mop (readily available). He told me that from the woman's point of view, her back was not the problem but rather how she was going to get enough money to buy food for her family. I felt rather stupid and insensitive. As I thought about it I came to the conclusion that each of us faces what we think are problems, and worldwide we all have to find ways to deal with and overcome our problems in our own ways.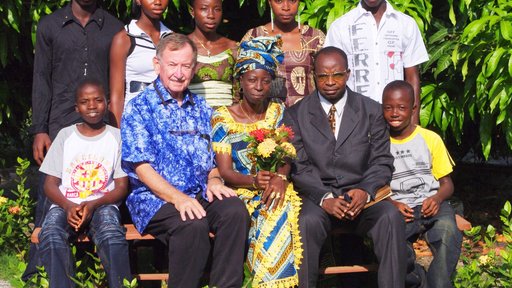 7. Being a PCV offers lots of chances to make new friends. My family in Dubreka had seven kids, Mom, Dad and me in a small, three-bedroom house with no running water. In a typical week, we had electricity for maybe 20 minutes. Food was scarce and expensive, there was no door or roof on the backyard toilet and the house was in disrepair, but I remember the good times: studying English with the children in the late afternoon, talking with my host mother about her life as she prepared family meals, working together, laughing together and simply hanging out.
8. Being a PCV is truly being of service to others. Service to others is the most important role of a Peace Corps Volunteer. I have heard many people describe themselves as being in service to others: politicians, government employees, even business people; however, as I look at the world around me, it seems to me these are careers. I have a problem with the concept that because a career involves working with people it is in service to others. Being a Peace Corps Volunteer is not a career – it is taking time away from careers to voluntarily give of your knowledge, skills and attitudes for the benefit of others. I have seen the eagerness and spark of understanding of young people learning from me how to set up and operate computer networks, form small businesses, communicate in English, make movies and take still photographs. I cherish these memories and they are some of the most satisfying events I have enjoyed.

If you are interested in experiencing some of the things in the above list, join the Peace Corps. Then become a Peace Corps Response Volunteer. The personal rewards are incredible.