8 dumpling dishes for a prosperous New Year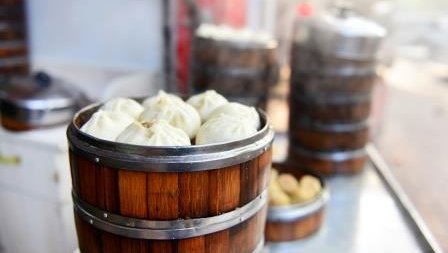 Jan. 13, 2017
Around these parts, there's a common dish on every Spring Festival (aka Chinese New Year) table: dumplings! 
As you eat these doughy delights, it's common to wish one another, "招财进宝 (zhāo cái jìn bǎo)," which roughly means, "May we usher in wealth and prosperity!"
With Chinese being a homophonic language, it lends itself to lots of fun wordplay and puns. For example, eight (八, bā) is a lucky number, since the pronunciation is so similar to the word for prosperity and wealth (发,fā).
Here are eight dumpling dishes you'll be drooling over this Chinese New Year.
 招财进宝!
烧卖 – Shaomai (or shumai)
Shaomai (or shumai) are usually associated with China's southeastern areas and Japanese cuisine, but they can also be found in small and historic towns in Sichuan. Leshan is a famous tourist destination for its Giant Buddha, but anyone living in Sichuan province is familiar with Leshan as a foodie heaven. What makes shaomai particularly unique is the cluster of dough gathered at the top of the dumpling.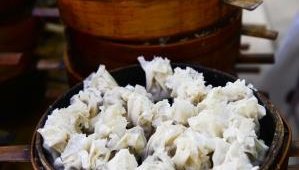 羊肉饺子 – Lamb dumplings
Lamb dumplings, a hearty desert meal, are extremely popular in Gansu province. These are the perfect option for a cold winter day.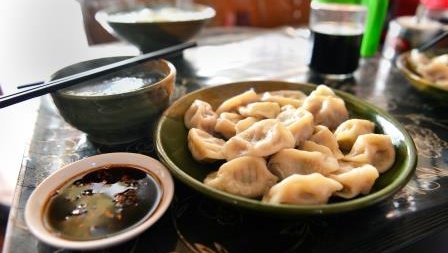 酸汤饺子 – Suan tang dumplings
Suan tang dumplings come in a vinegary and savory soup, made even better with a splash of chili sauce!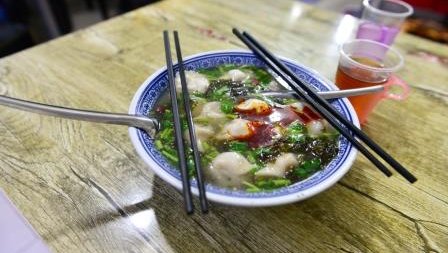 灌汤包 – Guan tang bao
Guan tang bao are a variation on bao that includes a more fragile skin and ooze minced meat and gravy. These steamed dumplings come from Xi'An, a city filled with as much history as guan tang bao is filled deliciousness!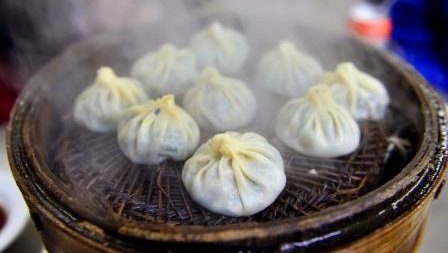 包子 – Classic steamed buns
Classic steamed buns, or bao, have found wild success all over Asia and recently in the States. Their soft, bread-like outside and flavor-rich insides are a perfect breakfast option.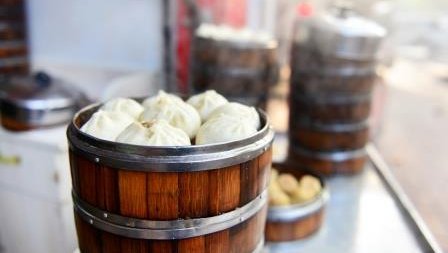 抄手 – chaoshou
Similar to wontons, chaoshou can be found all around Sichuan in a variety of styles – but it's best in a spicy oil bath with some green veggies!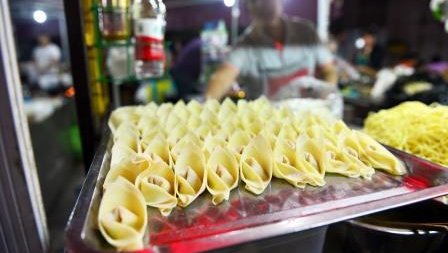 猪儿粑 – Sticky rice pork dumplings
Sticky rice pork dumplings are a local specialty in Luzhou, Sichuan. They're sure to fill you up from the first bite.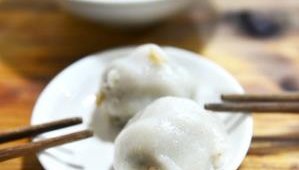 钟水饺 – Zhong dumplings
Zhong dumplings are a popular sweet and spicy dumpling dish in Chengdu, Sichuan. Make sure to mix them in the sauce.