8 bowls of noodles you didn't know you wanted this Chinese New Year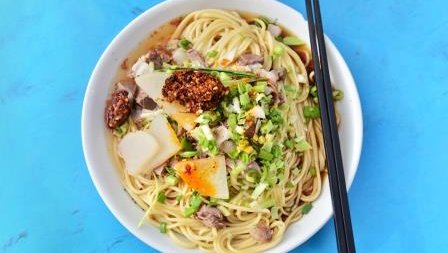 Jan. 4, 2017
Spring Festival, or Chinese New Year, is right around the corner! 
That means it's time for a new year, it's time for a new you and it's time for some noodles.

While noodles aren't a traditional New Year food, Spring Festival is the biggest human migration on earth, and what better to soothe your travelling soul than with a bowl or plate of noodles? If you find yourself one among billions of travelers this Spring Festival, then skip the instant noodles and keep your eye out for one of these eight magnificent noodle options!
猫耳朵 (māo ěrduo)
Cat's ear noodles are a specialty of Shanxi province and are folded to look like a cat's ear. They're typically served cold.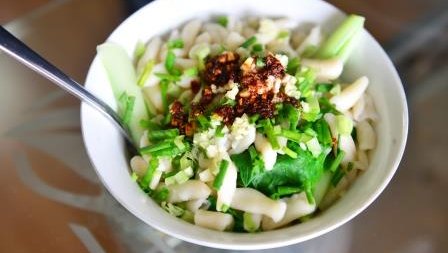 牛肉面 (niúròu miàn)
Beef noodles are famous all around China, but the Sichuan version is served in steaming, spicy oil and topped with cilantro.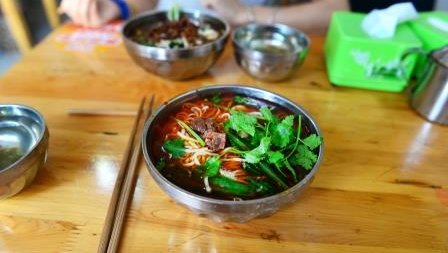 重庆小面 (Chóngqìng xiăomiàn)
Chongqing's small noodles pack in some big flavor. The broth is spicy and numbing, a unique flavor combination to the area, and the noodles are thin and slightly chewy. Most locals add meat or veggies on top as well.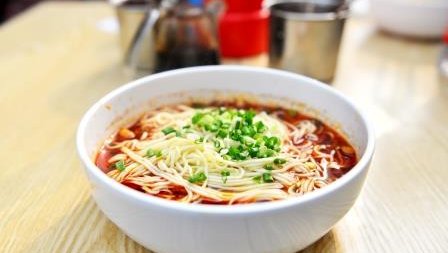 biángbiáng面 (biángbiáng miàn)
This noodle dish is perhaps as famous for its belt-shaped noodles and savory taste as it is for the two 58-stroke characters in its name: biángbiáng (which cannot be replicated in text). The flavors are certainly as complex as its name!
燃面 (rán miàn)
Translated as "burning noodles," this plate of noodles gets its name from the number of different oils used to make it – so many that you can supposedly light it on fire. Originating from the less spicy Yibin classic, this Luzhou version adds its spicy heat to the "burning" name.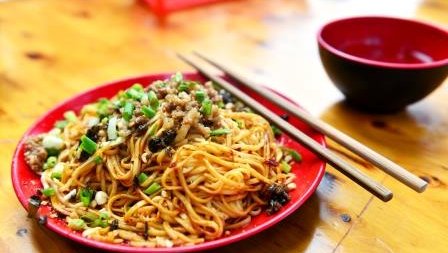 干的豆花面 (gānde dòuhuā miàn)
The dry version of Guizhou's traditionally soupy tofu noodles is topped with chicken, peanuts, a mild chili sauce, chopped mint and extra soft tofu. It's accompanied with a bowl of smooth soy milk to help wash it down.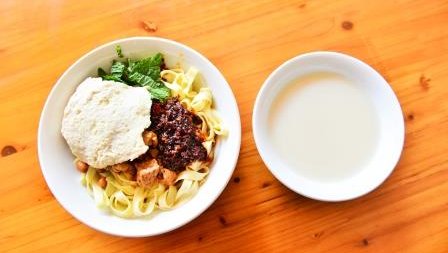 干的牛肉拉面 (gānde niúròu lāmiàn)
Another dry take on a typically soupy noodle dish, these pulled beef noodles are an everlasting dream come true. The way the noodles are pulled produces a continuous and unbroken line of noodly delight. Just like the desserts of Gansu, these noodles are never-ending.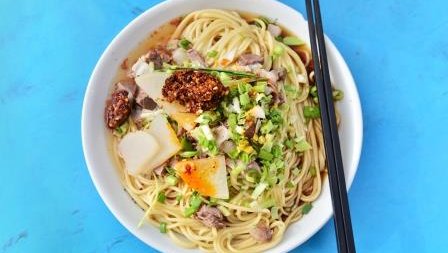 豌杂面 (wānzá miàn)
In Wanzhou, a rustic Yangtze River town, the powerful river ebbs and flows along the riverbanks. This bowl of wānzá noodles, a Wanzhou favorite, is flowing with chickpeas, minced pork,and cilantro and will certainly flow straight into your belly!