7 young people who are making the world a better place
Volunteering with the Peace Corps isn't easy, but collaboration and inspiration can come from the most unexpected places.
Youth in development is the third largest sector Peace Corps Volunteers can serve in, but Volunteers in all sectors work with or are impacted by the youth in their communities. Below, seven Volunteers share the stories of young people who are making a difference in their host countries.
"When my host-sister, Anya, was three years old she had a seizure that caused permanent brain damage, majorly affecting her speaking abilities. Now eleven, she can put one or two words together and is well understood by everyone in the family, but she often gets frustrated when unable to communicate. Despite these challenges and setbacks in her development, Anya has an immeasurable amount of love that she offers to anyone she meets. Every morning, when I open the door to my room, she is waiting on the couch to jump up, give me a big hug, and cium (a traditional gesture where two people touch noses). Getting to know Anya has been one of the biggest blessings, joys, and lessons that I never could've accounted for when I decided to volunteer for Peace Corps." –Katie Rice, an education Volunteer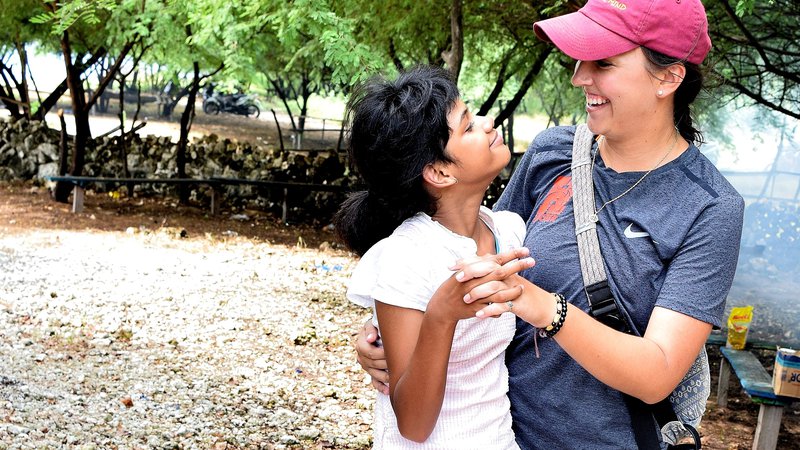 Ayman, age 18, Morocco
"Ayman has a kind heart and an inquisitive mind. As a high school student, he immersed himself in the curriculum and actively engaged in academic discussion with his peers and teachers. Outside of school, Ayman enjoys reading novels, writing short stories and playing as much chess as possible. His passion for knowledge and strength of character are invaluable qualities that will surely empower him as he takes on the next chapter in his life." –Jan Gundersen, a youth in development Volunteer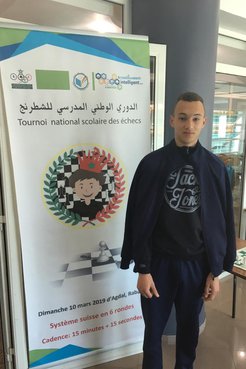 Araceli, age 13, Paraguay
"Araceli is one of the brightest members of Voces de la Naturaleza, a network of Eco Clubs throughout Paraguay. At 11 years old she is already a promising Eco Leader. She is passionate about learning and investigating nature. Ara has taken part in environmental holidays like Earth Hour and World Wetlands Day, she was the youngest participant in her community's first ever Girls in Science event attending workshops in robotics, biology and genetics, is a proud Scout member and is a dedicated artist, painting and taking photographs of nature and her community. Ara is truly an outstanding young person and an inspiration for others of all ages." –Bridget Tam, an environment Volunteer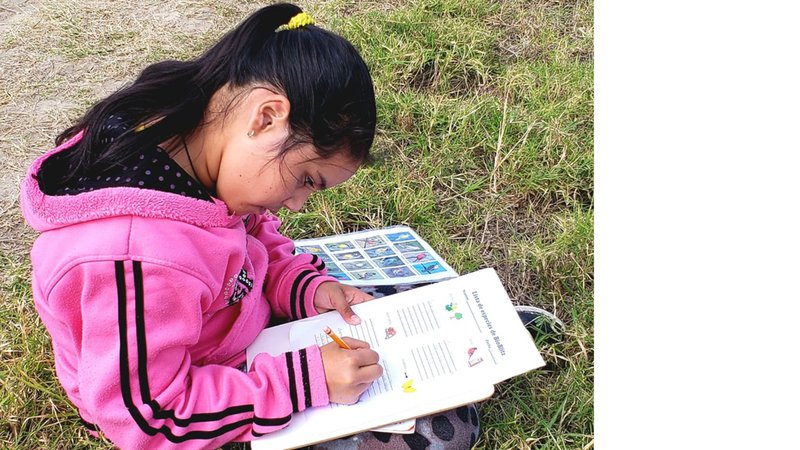 Tserenpurev, age 16, Mongolia
"My first memory of Tserenpurev occurred during the spring of my first year of service. He was one of only two students at our English club. I soon learned that he lives with his two younger brothers in a Mongolian yurt in the village, with his aunt being the only adult supervision present. Like nearly 40% of the country's population, his dad works in the capital, which is 11 hours away by bus, and his mom is a herder in the countryside. What struck me was that at age 15, Tserenpurev takes care of his brothers and perform arduous chores. And on the weekends? He goes back to the countryside to help with herding. Yet even with this kind of responsibility, he makes every effort to attend our English club and sometimes, at 5 or 6 pm when all the other kids have gone home, I see him sitting alone in the classroom studying. He's also been a tremendous help in our effort to make the village English-friendly and has taken up challenges such as being the narrator of our production for the province-wide English theater competition. He is independent, responsible and hardworking. Aside from being an ardent basketball and soccer fan, he's also shared with me that his dream is to visit America one day. He is an inspiration for me to work harder to expose students like him to more opportunities not available in rural communities." –Joe Wang, a community economic development Volunteer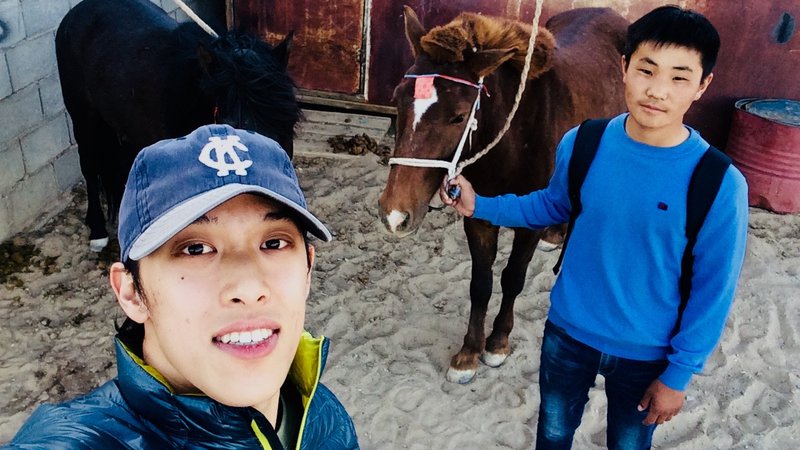 Thin Yadanar, age 12, Myanmar
"During my few English classes for teachers at my school, I noticed a young girl who kept coming around. At first, I thought perhaps she was another teacher's daughter. However, she was very hardworking and kept pace with all the teachers. When I asked my counterpart about this exceptional youth, I discovered that she was from a different village, but when her mother heard this school would receive an American teacher, her mother sent her here. She is a star, brave and brilliant, and she makes my service both an honor and a privilege." –Michelle Corio, an education Volunteer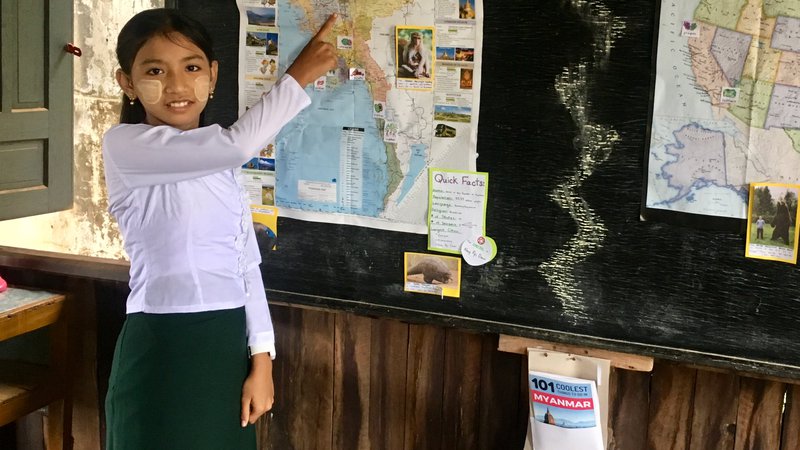 "Vova became the youngest camper at last year's Camp Model UN and was a late addition. He came into the camp with very little preparation and understanding of the Model UN process. Despite being the youngest (and smallest) person there, he thrived in the environment which valued his analytical mind and excellent critical thinking skills. Seeing him go from being reserved to becoming the center of negotiations during committee sessions was inspiring for me. It was an honor to be able to lead him and the other campers on this team in these actions." –George Stanton, a community economic development Volunteer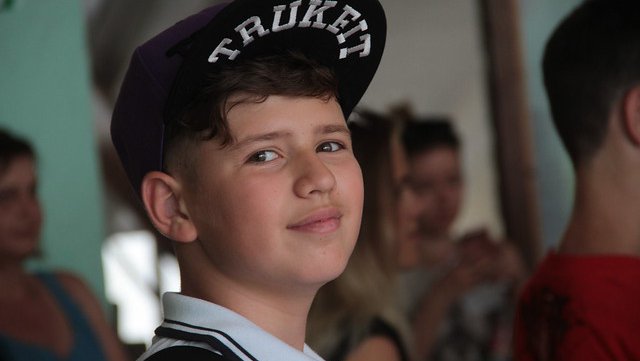 "David, a form six economics, geography, and mathematics student in Tanzania, started secondary school with a passion for astronomy and computer science but lacked a formal background, because he did not have a physics teacher. With this passion, David helped start a technology club at school with about 60 students attending the club three times a week. Using only two computers, he led sessions with his teacher about basic computer skills and new technologies to which many students had not been exposed, such as Google Earth, Skype and microcontrollers. After a year of this club, a local non-governmental organization donated 30 computers to the school, and David again helped teach all 1,000 students and 35 teachers in the school how to use the computers. David hopes to study computer engineering at university now that he has finished his national examination for form six of secondary school." –Sully Tafoya, an education Volunteer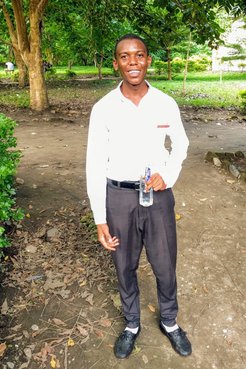 Category:
Eastern Europe and Central Asia
,
Ukraine
,
South America
,
Paraguay
,
Asia
,
Indonesia
,
Africa
,
Tanzania
,
North Africa and the Middle East
,
Morocco
,
Myanmar
,
Mongolia
,
From the Field
,
Current Volunteers
,
Family and Friends
,
Educators
,
Prospective Volunteers
,
Returned Volunteers
,
Peace Corps Volunteer
---