6 counterparts we're thankful for
When a Peace Corps Volunteer arrives in their host community, they're paired with a counterpart.
Counterparts are like a Volunteer's gateway to their community: mentor, colleague and cultural liaison all in one. With more than 7,000 Volunteers serving in 2018, there are more than 7,000 counterparts around the world working alongside them. Together, they're tackling some of today's most pressing challenges, from improving the quality of basic education to supporting the eradication of HIV.
In the spirit of Thanksgiving, Peace Corps Volunteers from around the world express gratitude for the counterparts who have supported them, inspired them and befriended them. Here are six counterparts we're thankful for: 
1. Cameroon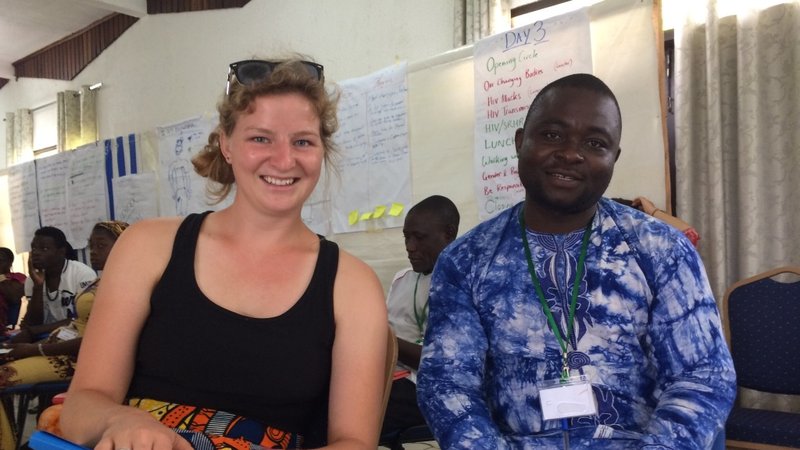 "Patrice Bouba, my counterpart and chief of our health center, has completely changed how I approach my work. In the U.S., we tend to see work as nothing more than something we do from 9 a.m. to 6 p.m. We see our lives as segmented – personal and public. Patrice, in the typical Cameroonian fashion, is not like that at all. His job is how he lives his life. The health of our village is his sense of purpose and he sees every child as close to his heart; [for him, it's] not just a job. He has shown me what it means to find a job you love and you will never work a day in your life." 
– Cecilia Heck, Health Volunteer
2. Costa Rica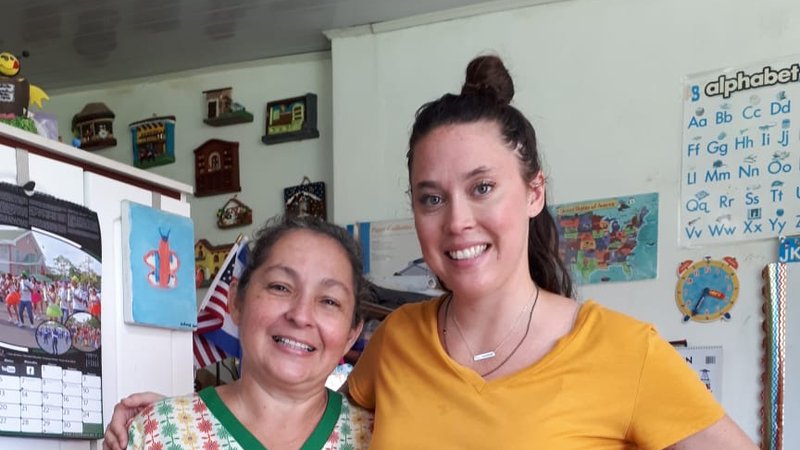 "One of my counterparts at the Colegio Tecnico Profesional, Vicky Mora, has positively impacted my professional life in many ways. First, I have learned from her different ways to better understand and serve my students from a cultural perspective. She also shares my passion for universal access to quality education, and in seeing her dedication to its realization, my passion has strengthened immensely."
-Meaghan Bergman, Education Volunteer
3. Macedonia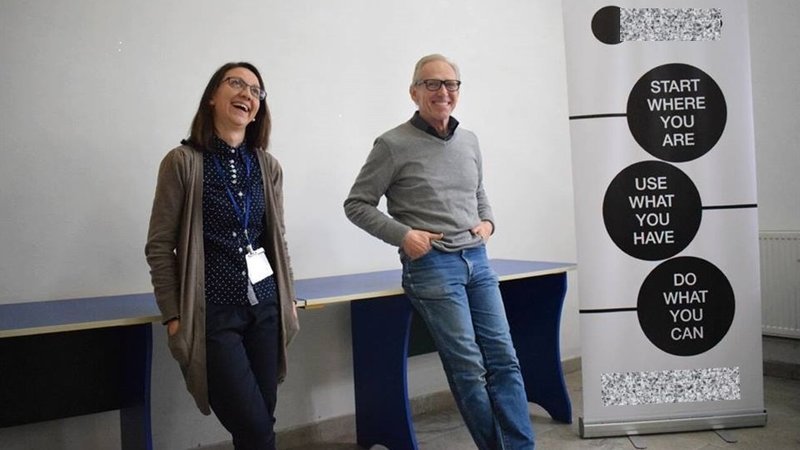 "Far and away the most significant relationship [I've built during] my service is with my counterpart, Natasha. Natasha is 33 years younger than I and she has been a terrific colleague from the time of our first meeting. For most of my service she has been my primary guide and cultural interpreter as well as my work partner, and she has helped me understand better many of the things I see and experience in Macedonia. She has also been a great friend, has introduced me to her family and friends and has helped me get through many of my firsts, from ordering a pizza and calling a taxi to going to the symphony and crossing the border to Greece. Her openness and honesty in our communications have made it possible for me to be productive in my work and useful to the community where I serve."
-Robert Shear, Community Economic Development Volunteer
4. Morocco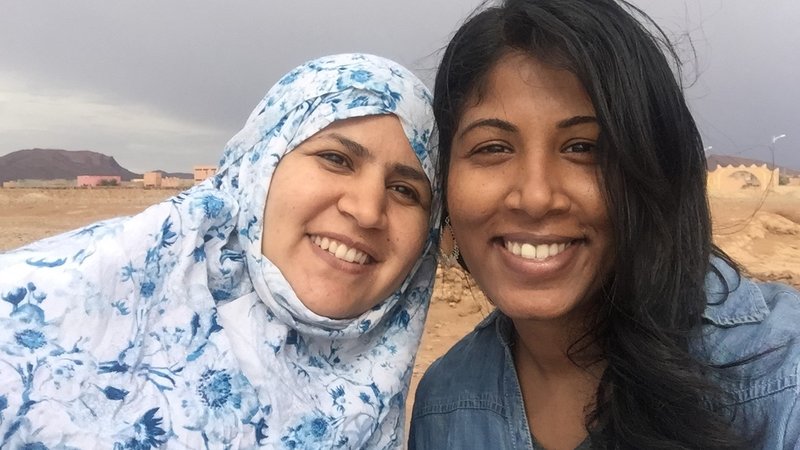 "One of my closest friends at site is my counterpart, Rghya. She is one of those people that anyone can instantly feel calm around. She went from being my friend to my tutor to my counterpart for a girls' empowerment program. Together, we initiated a library project at the middle school where she teaches. Having a close friend at site to whom I can talk is a huge source of mental support. Rghya has impacted my service tremendously."
-Nishat Tabassum, Youth Development Volunteer
5. Namibia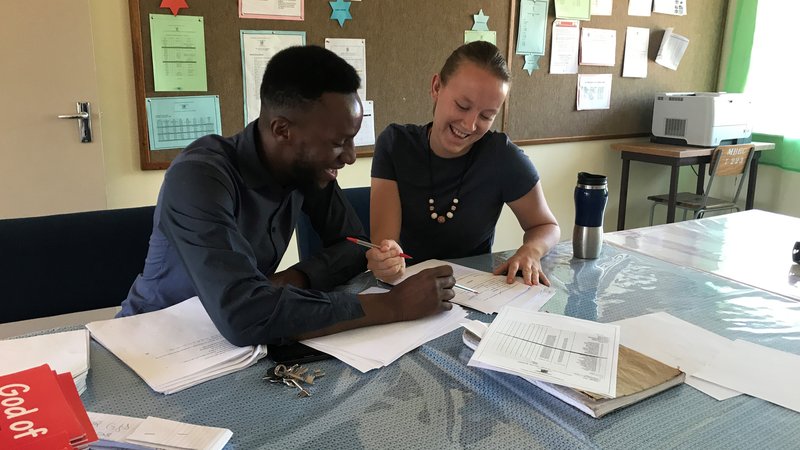 "My counterpart Andreas Lenga, who usually goes by Lenga, has made a huge impact on my service and without him my service would be entirely different. From my first week at school, which was overwhelming to say the least, I observed his class, learned a lot and he immediately invited me home for dinner. Lenga has since cooked for me many times, making me feel like I am his sister. He has helped me integrate by introducing me to others and always inviting me out of my house. He has helped me professionally by guiding me through the English curriculum and assisting me with classroom management. Lenga has been a wonderful friend and colleague to me and I respect him more than I can say."
-Rose Cote, Education Volunteer
6. Senegal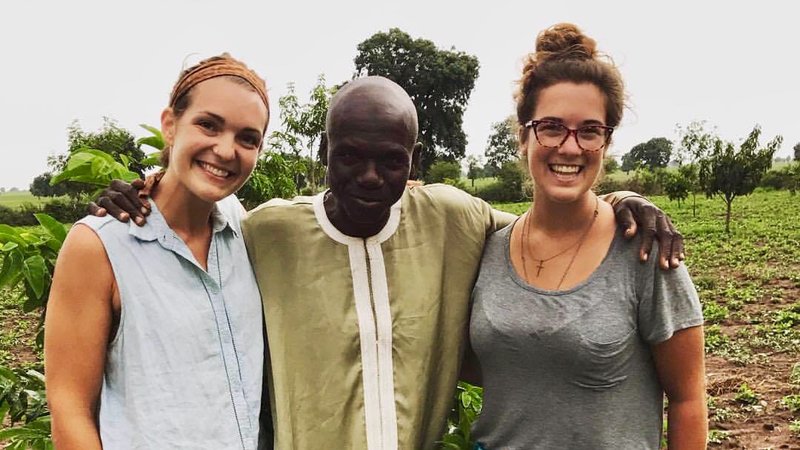 "The first person I met from my village was a man named Arona at the counterpart workshop during pre-service training. [From] the moment I met Arona, I knew he would become one of my closest friends. Throughout my service he has been the one I turn to – whether I have a work issue, a cultural integration issue or a personal issue. He is someone that I can speak to openly without worrying that I will insult or upset him. When it comes to work, he is the most passionate and motivated person I have ever met. He is community-minded and constantly pushing me to [reach] more people in more villages. My service would have been so much less impactful without Arona."
-Jessica Linton, Agriculture Volunteer
Category:
Central America and Mexico
,
Costa Rica
,
Eastern Europe and Central Asia
,
North Macedonia
,
Africa
,
Senegal
,
Cameroon
,
Namibia
,
North Africa and the Middle East
,
Morocco
,
Agriculture
,
Health
,
Youth in Development
,
Community Economic Development
,
Education
,
From the Field
,
Current Volunteers
,
Family and Friends
,
Prospective Volunteers
,
Returned Volunteers
,
Peace Corps Volunteer