5 ways to celebrate Peace Corps Week with your host community
Peace Corps Week is a seven-day celebration of the founding of Peace Corps in 1961 and all the great things we've done since. 
If your host community is anything like ours, they have been welcoming and supportive of us while not necessarily knowing the history, mission, goals or global scope of the Peace Corps, so this is an exciting way to engage our community around that while publicly thanking them for what they do.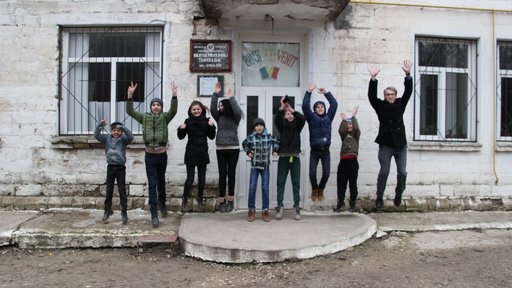 The theme of 2017's celebration is "Highlighting Hospitality: How does your Peace Corps Country Make People Feel Welcome?" Here are some ways we have celebrated and are celebrating Peace Corps Week in Moldova that we hope inspire you to find your own ways to highlight hospitality in your host community!

Say hello from your host country with a #HostCountryHello!

The fastest and easiest way is to sign up to participate in the #HostCountryHello Thunderclap on Facebook, Twitter and/or Tumblr. Personalize your scheduled message with way(s) to say hello in your host country's language(s). You can expand on this, too, with photos, audio recordings and videos that show you and your community greeting the world for Peace Corps Week. We've made a #HostCountryHello video and are helping our fellow Volunteers do the same.


Connect with Paul D. Coverdell World Wise Schools!

Every week can be Peace Corps Week with Paul D. Coverdell World Wise Schools! Already partnered with a class or group? Use Peace Corps Week for ready themes and energy or as an excuse to remind yourself and your students about the mission and goals of the Peace Corps. Whether partnered or not, you can participate in and/or publicly show Peace Corps Week webinars. Last year, we were honored to share our experiences in Moldovan schools, celebrations and kitchens through webinars. This year, we're working now with our partners to identify something special to do for the week.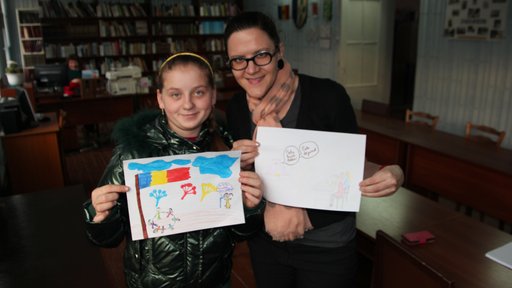 Host an event – or seven! 

You can do this solo, invite Volunteers and their partners to come, utilize Peace Corps Week materials from this year and prior, invite kids to make art about their home to share with Americans, stream a webinar or any other idea you can come up with. Hosting an event gives a great way to thank your community while highlighting how their hard work is part of a global effort for good. Serving in a relatively small country means that we're able to have Volunteers and Peace Corps staff visit for different presentations, emcee a Peace Corps Week film festival and be guests at English Club; were we spread further apart we'd have virtual visitors, video chatting instead of being in person or would simply be the lone presenter.
Show the Peace Corps Week Video Challenge finalist videos! 

The video challenge provides a powerful way to literally show Peace Corps countries to people in our host community. We keep a world map handy, have youth find the country the video came from on the map, then watch and discuss the video. More tech savvy participants connect with the Peace Corps on Facebook and vote for their favorite – interacting in a new and personal way with the Peace Corps internationally! Last year's "International Film Festival" and screening of a Volunteer's entry were so popular that we're having our second "festival" this year and are encouraging local youth to make their own videos about hospitality to be shown at the event.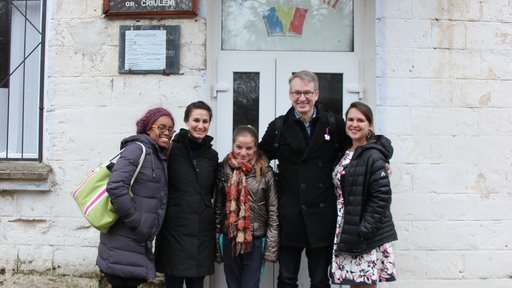 Set your playlist on repeat! 

Whether organizing something separate for Peace Corps Week or not, use this celebration as an excuse to talk about the Peace Corps over and over again. In meetings that week, we ask for a few minutes to talk about the Peace Corps. In classes that week, we insert a reference to the week (plugging our events) and offer to show a video to reward good class behavior. In club that week, we do an activity themed around the Peace Corps. On our blog, we write about Peace Corps Week and the theme. In talking with nearly anyone, we wish them a happy Peace Corps Week. We wear our Peace Corps T-shirts. We hang up posters and Peace Corps swag – handmade and otherwise. We are as delightfully awkward as we need to be in order to talk about it several times a day throughout these seven days.

Wherever you are and whatever your role is in your community, this is a great time to reconnect with the Peace Corps and why you are a Volunteer. You are part of a global community of Volunteers being welcomed and supported by thousands of host country community members. You are also part of a history going back over 50 years and have joined a community of more than 225,000 Americans who have served in the Peace Corps. Maybe your partners, students and host families only know one American – you! – so this a great time to celebrate that you are part of something big. Share your pride in who you are as a Volunteer and your pride in what Volunteers around the world are doing and have done.