5 returned Volunteers explain why it's never too late to serve
How old is too old at the Peace Corps?
That's almost impossible to answer because there is no upper age limit for Volunteers. If you're 18, you're eligible to serve. Theoretically, you could serve at 108, because there are no official limits in place. Our records show that Alice Carter, who served in Morocco 2016-17 at the age of 87, is the oldest person to ever serve as a Peace Corps Volunteer.
While people over the age of 50 account for a small percentage of Volunteers – about 3% – they often have an outsized impact on both the communities they support and on the communities they return to after service.
With a lifetime of personal and professional experiences, older Volunteers bring a special set of skills, wisdom, and perspective to Peace Corps. You don't have to take our word for it, either. Five returned Volunteers, who each after the age of 50, explain why it's never too late to serve.
1) Mickie Cuevas-Post: Jamaica (1976-78); Belize (2011-13); Belize (Peace Corps Response 2017)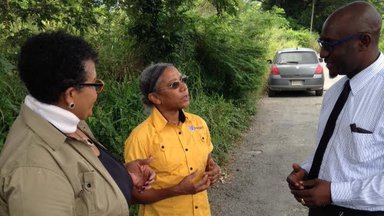 The common image of the Peace Corps Volunteer is that of a recent college graduate waiting to make a difference in the world before embarking on their life journey, building a career, and/or raising a family.
For those who choose to serve later in life, the Peace Corps can be fulfilling in unexpected ways. While the most obvious difference between a traditional Volunteer, and the "well-seasoned", older Volunteer is acquired work and life experiences, all trainees arrive in country full of enthusiasm and determination that may get sprinkled with a generous dose of reality and frustration. Maturity at any age, may provide the patience, and acceptance required to persevere.
As an older Volunteer, your experiences, skill, and hints of grey hair may automatically earn you respect as someone with both knowledge and wisdom. This respect for one's elders is common in countries the Peace Corps serves. It makes your presence take on great significance, and responsibility.
I was fortunate to serve first as a Volunteer in my 20s, and then 40 years later, as a retiree, and I cherish both experiences. My understanding of the Peace Corps, its goals, my assignments, my appreciation for the host country and my counterparts, my focus, the friendships forged with fellow Volunteers and host country nationals, and patience were far greater the second time around.
In the 40 years between assignments, I gained the skills and experience to better address the Peace Corps' First Goal, and the maturity to appreciate my strengths and limitations. I cherished every moment of service, and learned from those around me. It is never too late to grow and have new experiences through Peace Corps service.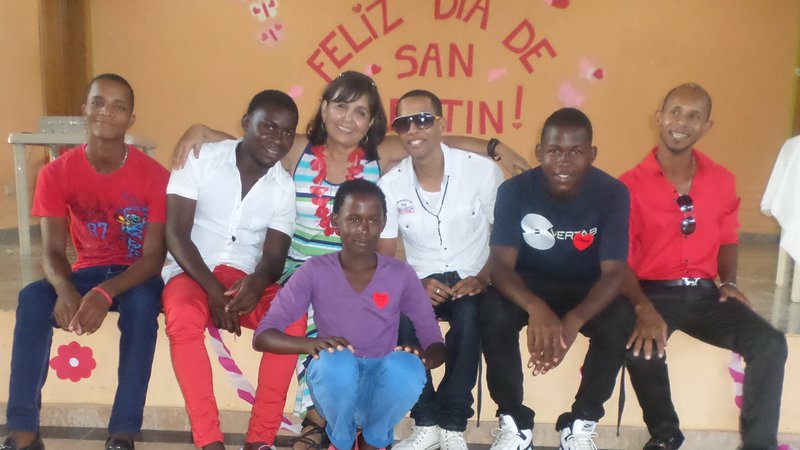 2) Eva Rodriguez: Ecuador (2006-09); Dominican Republic (2014-16)
It is never too late to serve where you are supporting others. Thankfully, the Peace Corps allows seniors to serve and assists in placing you in areas suited to your needs. I was able to fulfill something I had wanted to do since the 1960s. I was fortunate to be able to serve in Ecuador at age 56 and again at age 65 in the Dominican Republic.
I feel senior Volunteers like me have a lot to offer besides the degrees we've earned. Many also have lots of life experiences. My personal opinion is you can empathize more with the people and their cultures and personalities. Older Volunteers sometimes have more patience when implementing new ideas, and in many countries, senior opinions hold more validity.
As for myself, I was able to host families in my home. We would exchange traditional foods and celebrate holidays together – both local and American ones. My home was always open to my students and their families.
I learned a lot when I served – even as old as I was – and it changed my life. I made new friends from host countries and the Peace Corps. I learned about new cultures and customs and the young Volunteers, who have so much to offer for the future, taught me as well. I would do it again with no regrets, and I always encourage people young or old to serve as a Volunteer.
3) Karen Jean Hunt: Kenya (1986–88); Armenia (2017-19); Ethiopia (2019-20)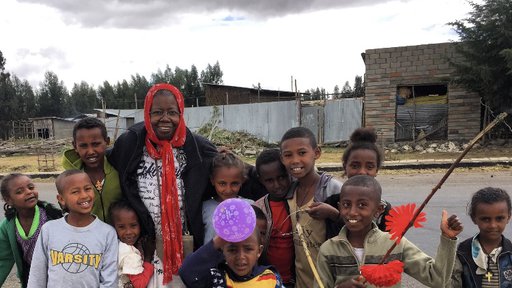 Serving in the Peace Corps as a senior was always part of my retirement plan. I announced this fact in 1986, when I was a Peace Corps Kenya Trainee. True to my word, I arrived in Yerevan, Armenia, three weeks after my retirement, in 2017.
As a Volunteer, I lived and worked in a different part of the world, formed new friendships, learned a new language, and did meaningful work. Volunteering also kept me active and helped me get out of my comfort zone.
I made strong connections with both host nationals and fellow Volunteers. I am still close to both my pre-service training host family and the family I lived with for two years at my permanent site.
Peace Corps gave me the opportunity to go beyond retirement. Rather than sitting at home wondering what to do, I was able to have 27 months of not being able to believe what I had just accomplished.
4) Madeline Kellner: Guatemala (2016-18); Peru (Peace Corps Response 2020-evacuated)
I always wanted to serve in the Peace Corps, but life happened and I didn't serve until I was 63. Luckily, my husband, Clint, was game to apply and we both got in. We quit our jobs, not thinking that we were retiring, just taking a break, and off to Guatemala we went in September 2016.
Each of us had long, rich careers — me in health care, social services, and as an elected official, and Clint as a biologist working in the environmental consulting field. We both took care of our adult parents as they aged, and after they passed away, our caregiving duties ended. Our two adult children were on their own and thriving, and we did not have grandchildren or animals to look after. Taking the leap made sense for us. We were in good health, we spoke Spanish, and had visited and lived in Latin America.
Serving later in life allows an older Volunteer to bring their experience, knowledge, and insight to their service — to their projects, to their post, and to their fellow Volunteers. Also, the older Volunteers can devote their full attention to service without the concerns of "what's next" after Peace Corps, such as applying to graduate schools or starting careers.
In my experience, most members of the local community respected older Volunteers and valued their input and suggestions. I served as one half of a couple, so I had a built-in buddy and support system. For older Volunteers serving alone, it may be harder to make friends with the predominantly younger Volunteers.
The key is for Volunteers to respect each other, regardless of age, and to realize that serving in the Peace Corps is a new experience for everyone — whether they are 21 or 61. We are all learning how to make a contribution in a new community.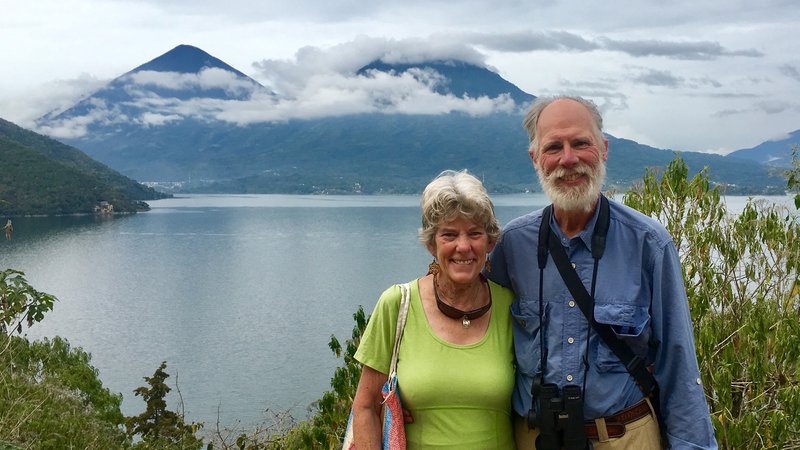 5) Clint Kellner: Guatemala (2016-18); Peru (Peace Corps Response 2020-evacuated)
Whatever your age, you will have precious experiences as a Peace Corps Volunteer. I was 63 when I first served in the Peace Corps. I taught life skills, subjects such as self-esteem, communication, critical thinking, gender, and sex education. The assignment was not easy and the students' behavior was not always perfect, but they liked me.
The major advantage for me of serving as an older Volunteer is that I was more confident and secure as a person. It made it easier for me to address the challenges that would arise in service. I served with my wife and a diverse cohort of Volunteers in regard to age, ethnicity, and experience. This diversity enhanced our service and we came away with lifelong friends.
Category:
Central America and Mexico
,
Guatemala
,
Africa
,
Ethiopia
,
Eastern Europe and Central Asia
,
Armenia
,
Kenya
,
Belize
,
Caribbean
,
Jamaica
,
Dominican Republic
,
South America
,
Ecuador
,
Peru
,
After Service
,
Diversity
,
Becoming a Volunteer
,
Returned Volunteers
,
Prospective Volunteers
,
Peace Corps Response
,
Peace Corps Volunteer
---