3 lessons I learned as an Asian American in China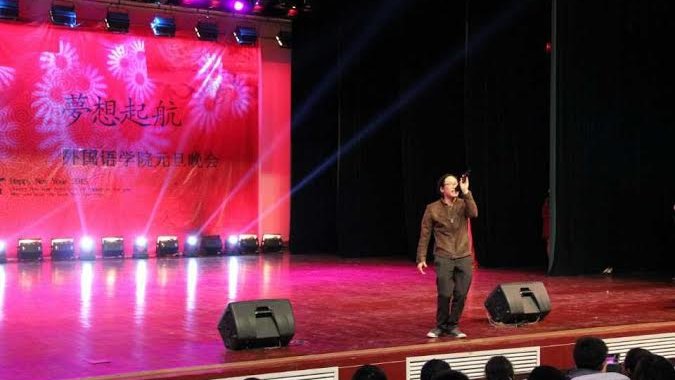 June 2, 2015
Peer into a crowd in China and you won't be able to distinguish me from the locals around me. That may be because I am Asian American, specifically Korean American – an Asian living in Asia.
China is one of the most diverse homogenous cultures in the world that has recently opened its door to foreigners. If you do not look of Asian descent, it is difficult not to be in the spotlight. As someone with Asian ethnicity living in China, that is another challenge in of itself.

Acceptance
Deal with the faults of others as gently as with your own. – Chinese proverb
It was 1:00 when I explored China for the first time on my own. I remember leaving my hotel in Sichuan province; moments after stepping outside, my shirt already stuck to my sweaty body. Walking into a small restaurant, a young woman with a plastic guard under her mouth smiled radiantly at me. I took a deep breath as I scanned my brain for the limited Chinese I had studied before venturing out.
Me: Ni hao ("Hello")
Lady: Ni hao ("Hello") (pointing her cooking tool at me)
Me: Wo yao nage ("I want that") (pointing to the person who ordered right before me)
Lady: 你想要吗
Me: Ting bu dong ("I don't understand.")
Me: Wo shi han guo ren danshi wo zai meiguo chusheng ("I am Korean but born in America.")
Lady: Ohhhh ohhhh! Ni shi han guo ren! ("You are Korean!")
Me: *Repeating the same phrase*
Lady: Ni shi han guo ren! 안녕! ("Hello" in Korean)
In my first couple months in China, it was hard to claim the "American" part of Korean American. No matter how hard I tried, it was difficult to convince people that I was born and raised in America, not Korea, despite the language barrier. In the beginning of my time here in China, there were countless times I was approached in Chinese and did not understand what the person was saying. That is when I spoke the famous foreigner words of "ting bu dong," which translates as "don't understand" in Mandarin.
Patience
If you are patient in one moment of anger, you will escape a hundred days of sorrow. – Chinese proverb
As one of the few foreigner teachers at my college, we are often the last ones to find out things. For example, being told two days before that you will be singing in front of hundreds of students for their New Year's festivities or discovering that you have to create an entirely new exam for one student with one-day notice.
This is how China works: through last-minute notices. It is hard especially coming from a Western perspective, where time is an important concept and it is respectful to let someone know way ahead of time. Never will I find it surprising learning my teaching schedule the day before school starts. After experiencing this different concept of time, I've finally adjusted and constantly expecting the unknown to arise. Just go with the flow because that's all you can do.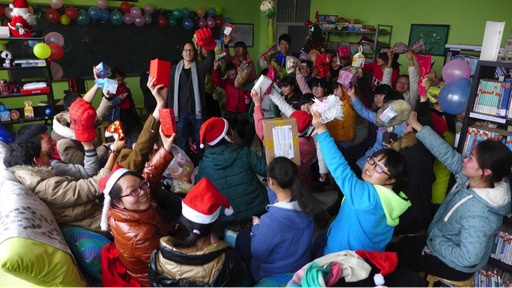 Understanding
Tell me and I'll forget; show me and I may remember; involve me and I'll understand. – Chinese proverb
The longer I spend time with my Chinese students, the more involved I've become with them. As time passed, I've been able to get my student comfortable enough to have conversations in English. So I began to pick their brains on how they view and interpret the world.
Here are some common ideas I notice among my students:
They see the United States as utopia
Finding a boyfriend of girlfriend is very important to them
They're dependent upon and want to stay near their families
Paris, France is a lover's paradise
Marrying young is the way to go
Their English is "terrible" (better than my Chinese)
They want to incorporate their families with everything in their life
Love is the answer to many things
(Now, of course, I can't speak for all of my students because each person is different.)
With many of my students coming from poor families, it is not uncommon for most to have never have met a foreigner before or have traveled outside of their province. Understanding this, I feel lucky to teach these students and be a positive influence on their lives.
Interviewing my students for the final exam, I heard stories of their grandparents and parents struggling through the Cultural Revolution. It made me realize that I'm getting a taste of the real side of China.
What I've learned is that all I can do is jump in and try to understand the world I am living in for the next two years: China.