29 years later, a student taught in Liberia becomes a Peace Corps Volunteer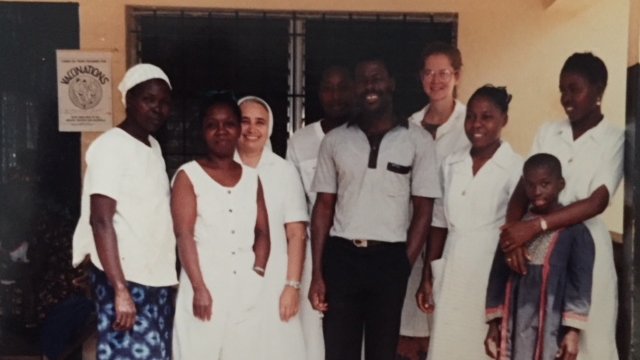 Nov. 28, 2017
Wow! What an honor! 

I remember Anna well. She was the intelligent girl in the first row who paid attention, even on the days I didn't bring my A-game to class. She worked hard, learned fast and always did her best. It was a struggle for me to learn how to teach and reach students, because the way I was taught and learned didn't work well in Tappita. Anna always met me halfway and her dedication to learning inspired me to keep trying to find ways to help my students. If I had any success, it was because of Anna and students like her. 
I also remember Anna working hard for the sisters at the clinic. She would be bent over a low table in the sisters' foyer, counting pills and wrapping them carefully in paper to be easily dispensed to patients. I can remember thinking that while "indigenous materials" and "appropriate technology," the Peace Corps buzzwords of that time, were in action in Liberia, we should also add "ergonomics" to our curriculum. Nevertheless, Anna persisted. 
Read Anna's story in her own words here.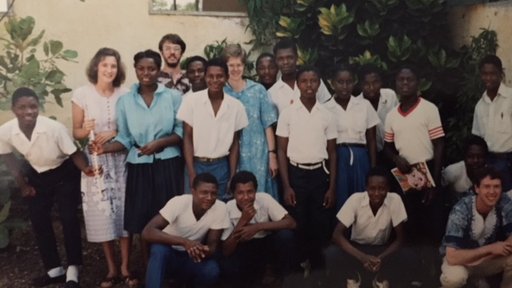 And she persisted long after the Peace Corps pulled out of Liberia during civil war. What a testimony to Anna to survive brutal civil war and refugee camps, yet still continue her education and win scholarships! She came to the U.S. and furthered her education and received advanced degrees. 

All of the credit goes to Anna, her family and her faith. Now she is giving back. She is truly an inspiration to all of us, and I am sure she will be a successful Peace Corps Volunteer and an inspiration to the people in Swaziland. 

I joined the Peace Corps to change my focus from self-centered thinking to helping others. However, I didn't really think I would have a lasting impact. I just wanted to help for the time of my term and learn about a different country and culture. 
I must admit it takes a village to support a Peace Corps Volunteer. It was my uncle marshaling resources at local high school to pack up and send the books I distributed, and my father, who faithfully typed Sister Paolita's French lessons, made the booklets and shipped them to the St. Francis school in Tappita. I hope Anna and her fellow students learned a lot from the books and French lessons. 
Thanks to everyone who helped me and many thanks to Anna for helping me recall what I learned as a Peace Corps Volunteer. I wish her continued success in her endeavors, and I hope she finds volunteering as life-changing, rewarding and memorable as I did.