2 Black RPCVs honor Juneteenth by sharing what the holiday means to them
We connected with returned Peace Corps Volunteers Jacob Milton and David Wilcox who shared their thoughts about America's newest federal holiday.
Juneteenth marks the date in 1865 when U.S. forces arrived in Galveston, Texas, to announce that all slaves were declared free. It celebrates freedom, recognizes American history, and encourages unity and connection. June 19 is considered by many to be the longest-running African American holiday, but its recognition as a federal holiday in 2021 opened the doors for more Americans to celebrate and understand the significance it has held for generations of Black Americans.
We connected with returned Peace Corps Volunteers Jacob Milton and David Wilcox who shared their thoughts about Juneteenth.
Why is Juneteenth significant to you?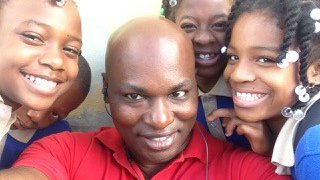 David: Juneteenth signifies the date when our people truly began their march toward full citizenship within these United States.
Jacob: I often think of Frederick Douglass's words in 1852 when he courageously, and with sincerity, asked his fellow American citizens, "What to the slave is the Fourth of July?"
Juneteenth is significant to me because I think of my ancestors, who on each Fourth of July after 1776 would feel inside themselves that the celebration of freedom and hope for a future free of tyranny was not one that they could rightfully participate in. I think of each man, woman, and child who was ripped away from their families for no other reason than that the people whom they shared land with refused to tell them that they were free not only from birth by God, but that they had been freed by a president two years prior to when they were told on June 19, 1865.
I think of how the true freedom did not come for everyone in 1863 when Lincoln freed the enslaved people, or in 1865 when the Union Army went to Texas to tell them they were free, or even in 2022 when an anti-lynching bill was signed by the president of the United States.
Juneteenth is a continued acknowledgment and celebration of the inalienable rights of humanity to me.
Why do you think it's important to recognize and celebrate Juneteenth?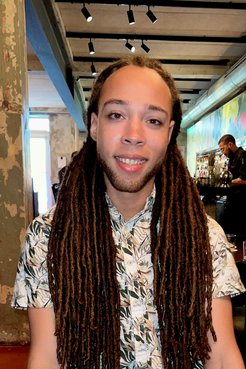 Jacob: Enslaved people were brought to this land we call the United States of America in 1619. They arrived 157 years before the Colonies became independent from Britain (1776) and 246 years prior to the original Juneteenth in 1865. It's important to acknowledge, respect, understand, and pay homage to the Africans and African Americans that literally built this country before it was a country.
Ta-Nehisi Coates eloquently wrote, "The enslaved were not bricks in [our] road, and their lives were not chapters in [our] redemptive history. They were people turned to fuel for the American machine. Enslavement was not destined to end, and it is wrong to claim our present circumstance — no matter how improved — as the redemption for the lives of people who never asked for the posthumous, untouchable glory of dying for their children. Our triumphs can never compensate for this."
David: I feel it's important because it allows us, as U.S. citizens to examine the founding of this country in its entirety (warts and all). Not celebrating holidays like Juneteenth will allow false narratives to infiltrate our children's schools and textbooks. I remember a few years ago where a school district in Texas (San Antonio) tried to push a narrative that not all slaves were unhappy. One teacher even went so far as to distribute a worksheet titled "The Life of Slaves: A Balanced View." It is for reasons like that that Juneteenth must be recognized and celebrated.
How do you suggest others celebrate Juneteenth?
David: With family and friends or by participating in a public service event. I will be volunteering as a literacy tutor on Juneteenth. That's my way of paying it forward.
Jacob: My suggestion to others who are looking to celebrate Juneteenth is that they celebrate it just as they have the Fourth of July for generations. There's that timeless quote that Black history is American history.
Celebrate Juneteenth by lifting up communities and people whose ancestors were affected by slavery and its aftermath. Celebrate Juneteenth by not ignoring the painful history in this country. Lean into our history so that it may allow us all to truly be "one nation under God, indivisible, with liberty and justice for all."