17 smiles to start your day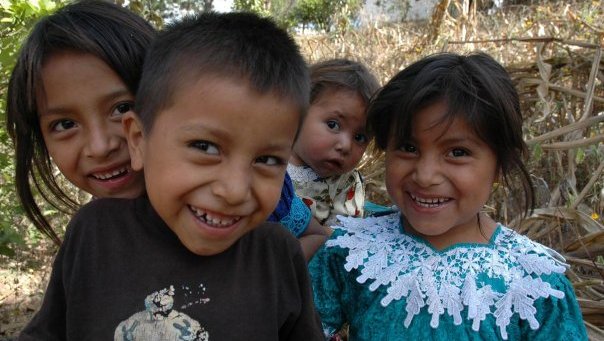 Sept. 14, 2015
Sometimes all it takes is one smile to make a Volunteer feel right at home.
1. BURKINA FASO
"This is a photo of a young girl in my village of Burkina Faso. Upon arriving, it was difficult to make friends and communicate in the local language. The kids were always friendly and despite the language barrier teaching them how to play cards together was always our favorite activity."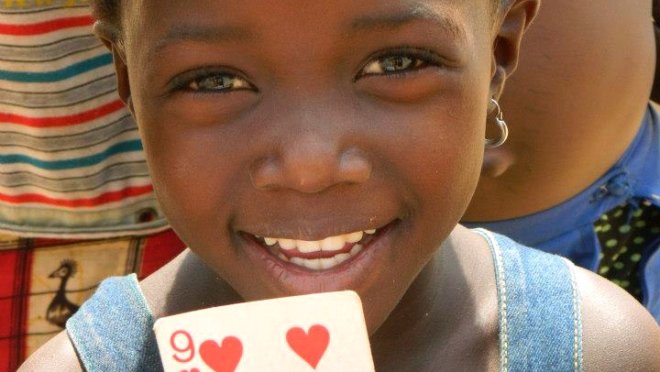 2. BELIZE
"I took this photo on the bus out of Belize City. These little girls were so cute and had such adorable smiles!"
3. BENIN
"School girls hanging on the back of my bike, already ready with a greeting and a smile."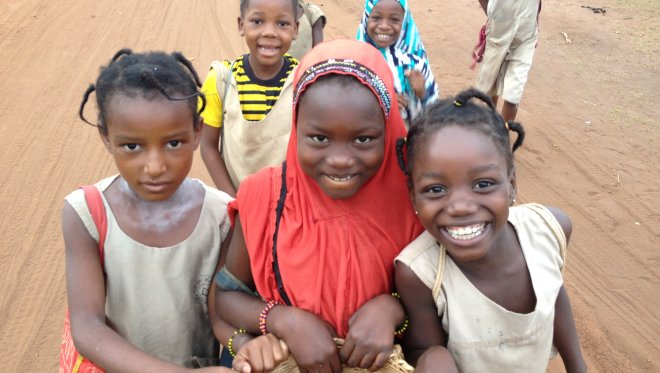 4. CAMBODIA
"I took this photo just down the road from my house in Cambodia. I met this group of kids while riding bikes and they were immediately intrigued to know who I was. They were so excited to have their photo taken and giggled with excitement.""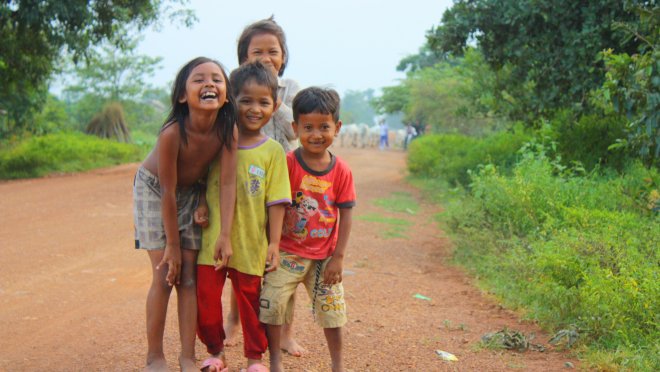 5. MADAGASCAR
"This picture was taken of a little boy named Frederick. Every day during training he would walk with me and smile the entire way. Sometimes he would talk to me in Malagasy and at that point I really had no idea what he was saying, so I would simply smile back at him. Then in return he would smile his biggest smile. I realized that these interactions, these smiles, became our way of communicating. Universal language."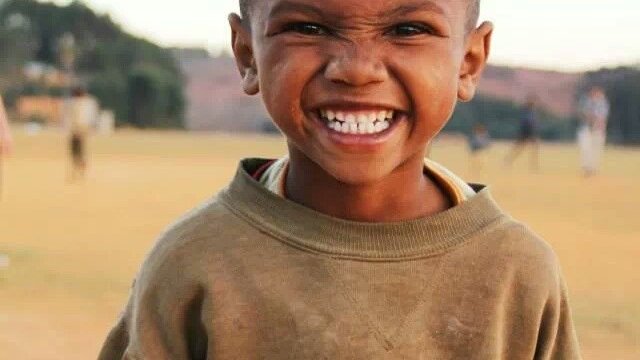 6. JAMAICA
"This photo was taken in a small village outside of Kingston, Jamaica. The smile of this young primary student and his very outgoing personality really illustrated for me how excited he was about the program that the Peace Corps Volunteers had set up in his school."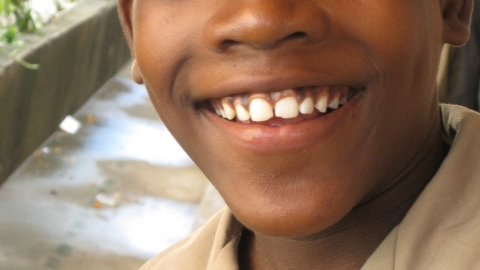 7. SOUTH AFRICA
"On low days at site, Volunteers say, 'If I just help one child, it'll all be worthwhile.' Every time I need to smile, I look at this picture and think this smile was the point of my service."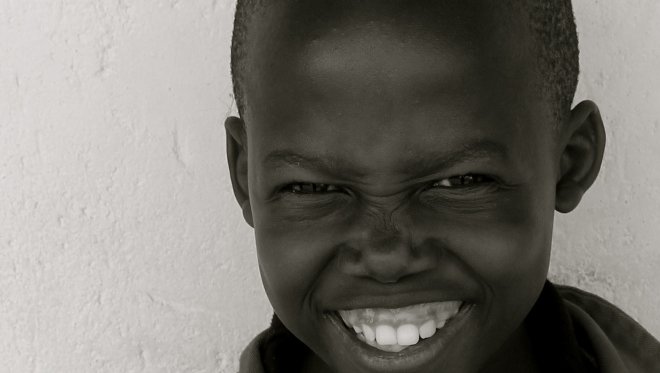 8. PERU
"I took this photograph of my 4-year-old host niece while my host family and I were watching our annual town soccer match in Peru. In the background you see my host uncle, the father of my host niece, concentrated in the midst of the match. As are most 4-year-olds, my host niece was much more interested in posing in front of my 'fancy' digital camera than she was in watching her father play in the most important soccer match of the year."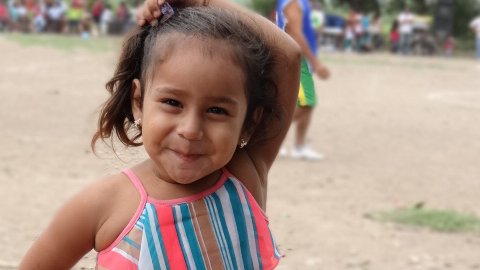 9. GUATEMALA
"In collaboration with my counterparts at the local health center, I made routine visits to a village in order to monitor the health of a malnourished baby. At the time, the mother and her husband had five children under the age of 7. I was struck by the children's unbridled curiosity and radiant spirit."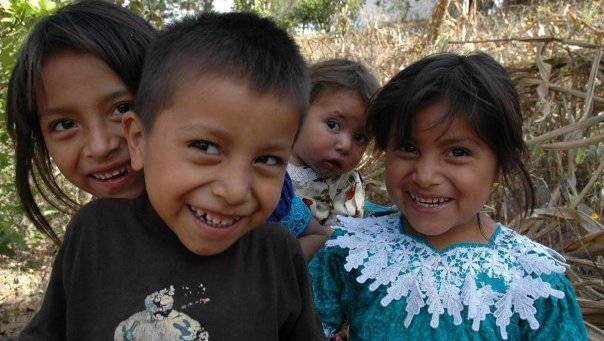 10. ZAMBIA
"The photo is of some of my neighbors that were hanging out in my yard. I wanted to share this photo because most people I know only have the image of Africans that they see in the sad media campaigns about poverty and hunger. However, this is a better representation of how they live. They may go through hardships but they have such a positive outlook on life. This is what I want people see when they think of Zambians!"
11. FEDERATED STATES OF MICRONESIA
"I took this photo at an elementary school in Micronesia. This student has completed kindergarten. Kindergarten is not mandatory, nor is attending school. This child's family has chosen to give their daughter a chance at earning a diploma and education that could be beneficial to their student, family and island. The 2014 graduation theme was 'Uchuramaram,' which literally means 'ripe banana' and figuratively means the students are our future. The islanders realize that the current leaders of Chuuk will retire one day and they need educated people to take their place. Kindergarten is the first step in becoming an educated person."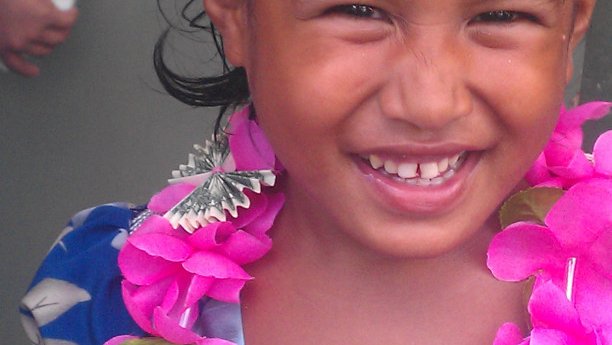 12. MOZAMBIQUE
"Because most children in Mozambique don't have the means to celebrate their birthdays, every child celebrates Children's Day on June 1. In addition to a few dozen paper crowns for the boys, I made tutus for a dozen of the little girls to wear on their special day. Sometimes a simple gesture like this was all it took to make a difference in a day for both myself and my community members. "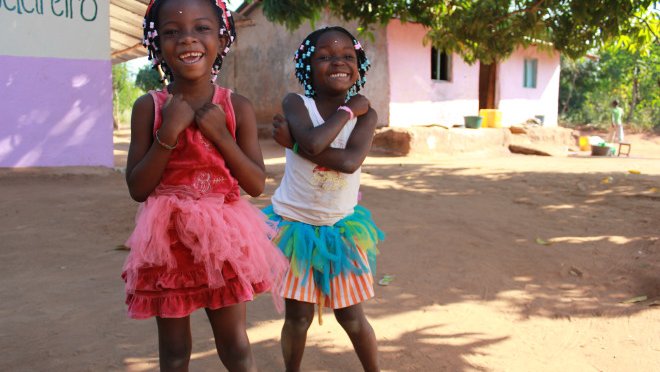 13. ARMENIA
"I took this photo at my host family's home in Armenia. There is so much love and understanding in this village, and whenever I miss home, being around the locals clarifies any doubts I have about my service. My work here is important to me, but my relationship with the locals means so much more."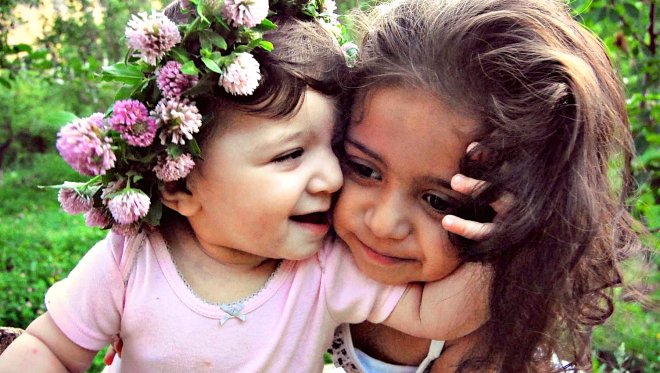 14. INDONESIA
"A few Volunteers and I decided to take an afternoon hike through the lush jungle in our training village on our lunch break during language training. As we went along the mud path past waterfalls, cane fields, rice paddies and vine hammocks, we noticed a group of boys following far behind. As we hiked, they dared to come closer and closer. Finally I stopped to wait for them, and they agreed to have their picture taken."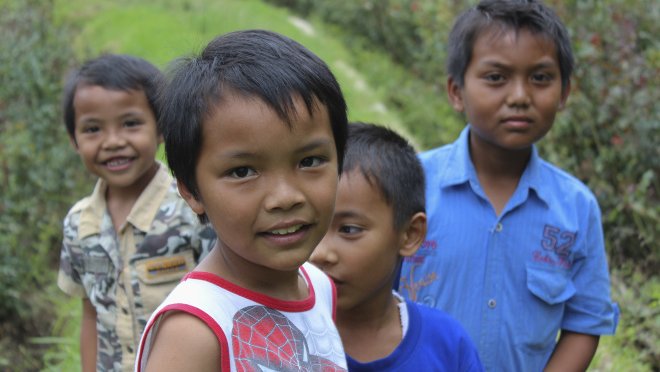 15. UKRAINE
"In this photo, one child shows his support for our HIV awareness project by wearing a red ribbon as well as the project sticker!"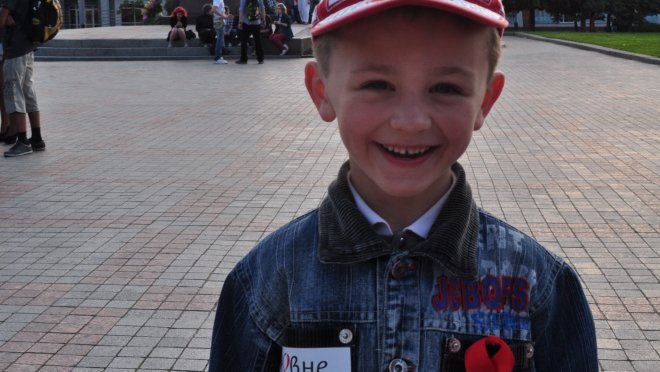 16. PHILIPPINES
"This photo was taken on my first day in the Philippines. I had just moved into my house and unpacked when I looked out an upstairs window and saw these kids waiting to get a peek at the Peace Corps Volunteer. I was the first Volunteer in the barrio and most of the kids (and probably many of the adults) had never seen an American before. For many weeks I was quite the celebrity!"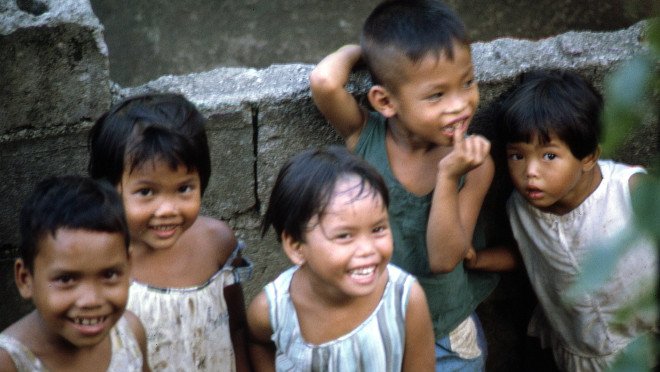 17. NICARAGUA
"This is my host brother on his birthday in Nicaragua. For his birthday, all he wanted was to wear my flat brim hat. So here's a picture of him with it on."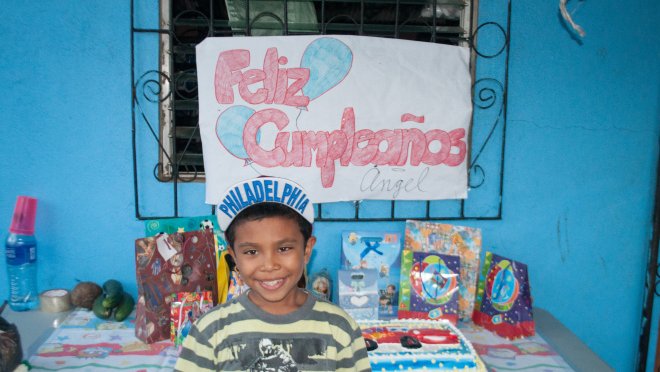 Category:
Eastern Europe and Central Asia
,
Armenia
,
Central America and Mexico
,
Nicaragua
,
Ukraine
,
Africa
,
Madagascar
,
Mozambique
,
Belize
,
Burkina Faso
,
Benin
,
Asia
,
Cambodia
,
Caribbean
,
Jamaica
,
South Africa
,
South America
,
Peru
,
Guatemala
,
Zambia
,
Pacific Islands
,
Federated States of Micronesia and Republic of Palau
,
Indonesia
,
Philippines
,
After Service
,
From the Field
,
Current Volunteers
,
Returned Volunteers