10 tips for building positive working relationships online
Peace Corps South Africa started participating in Virtual Service in September of 2020, learning best practices for effective online collaboration and relationship-building along the way.
Below are my tips for bridging the distance between American Virtual Service Participants and their in-country counterparts.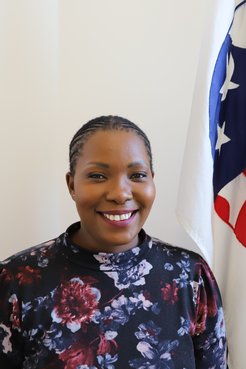 Understand the mission and goals. The Peace Corps mission is to promote world friendship and peace, so strong intercultural relationships are essential. To meet Peace Corps Goals 2 and 3, challenge community members to learn something new about American culture and share their own traditions each week.
Emphasize that everyone's knowledge and skills are equally important. All parties should participate in conversations and decisions to ensure inclusivity and capacity building. Encourage community members to share stories and previous experiences that provide cultural context or historical knowledge for the Participant to consider. The short-term engagement is an opportunity for the Participant to learn, too.
Introduce everyone on camera. Participants, counterparts, and Peace Corps post staff should all meet at least once. The pillar of relationship-building is demonstrating commitment and support by all stakeholders.
Resist unconscious bias. Be aware of how you treat each person as it relates to their identity.
Make time for small talk. Consider reserving the first five minutes of each virtual meeting to share about your life outside of work: family, friends, or weekend plans. These informal discussions may not seem essential, but they break the ice and provide a deeper understanding of one another.
Be present. It's important to maintain eye contact even in the virtual setting. Do your best to look at your computer camera to make your counterpart confident that you are paying attention. Silence and put away your phone. Avoid checking your personal or work emails.
Encourage participation through validation. You can encourage community members to share more frequently during discussions by validating their contributions with a head nod, a quick note in the meeting chat, or an emoji reaction.
Maintain intentional communications. Stay connected throughout the week via email or messaging apps. This will reinforce that your connection with the counterpart/Participant is important to you.
Consider what you share. It's natural that you will want to share your experience with others on social media. Before you do, ask Post staff and your counterparts if they feel comfortable with the copy and images you've selected. They will appreciate your thoughtfulness when it comes to their privacy.
Bring a positive attitude. Show up motivated to collaborate and solve new challenges.