10 reasons why pre-service training is like kindergarten
Every Peace Corps Volunteer goes through three months of pre-service training (PST) to get prepared for the  two-year service experience ahead of them. 
PST includes everything from language and safety trainings to getting to know the culture of your host country — and everyone lives with a host family. From packed lunches to over-protective parents, here's my list for how PST reminds me of some of my earliest memories.
1. On my first day at my home stay, my father writes out a card detailing all of the family's names, their ages and my village name. If I get lost, I am to show people the card so I can get help finding my way home.

2. I dutifully recite to my parents every day where I'm going, what I'll be doing and when I'm going to come back.
3. My classmates and I compare notes on what our moms cook for us at home. Everyone is jealous that I get a soda occasionally for lunch.
4. This is nothing compared with the envy that shows when I proudly announce that I have had hot dogs one day.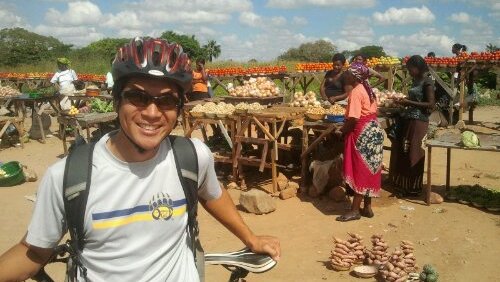 5. I bike to school wearing a bright red helmet visible from space (Peace Corps policy — the helmet, not the color. The color was just unfortunate).

6. My dad tells me it is important to have friends, because it is a sad life without friends.
7. I am not allowed to be out after dark.
8. I go to sleep at around 9 p.m. some nights. On weekends.
9. Few things make me happier than drinking an ice-cold orange soda.
10. The only things I talk about now are poop, food and bugs. In that order.