My name is Lizette, and I was a TEFL PCV in Sri Lanka from 1986 – 1989. First of all, believe me when I say that not a day goes by that I do not think about Sri Lanka. Although I was a PCV there more than 30 years ago, Sri Lanka is still in my heart and mind. Always and permanently. That's what being a Peace Corps Volunteer does to you—it changes you forever in a way that you would never expect.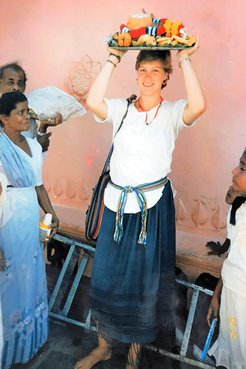 When I joined the Peace Corps, I had just graduated from the University of Montana with a degree in French and a secondary education teaching certificate. I was ready to teach, but not terribly interested in teaching American high school students how to speak French. I opted instead to become a Volunteer, to offer humanitarian education assistance in French speaking Africa. I was posted to Zaire, now the Democratic Republic of Congo. In July of 1986, I joined a large group of invitees to Botswana, Rwanda, and Zaire in Philadelphia for our pre-departure orientation. At the end of the week, the invitees to Botswana and Rwanda flew off to their respective countries, while those of us headed to Zaire headed home instead. We were not issued visas; the political leadership in Zaire had become unfriendly toward the US and no longer wanted Peace Corps.
It was a devastating blow for me, but I learned soon enough that the world of Peace Corps is one of flexibility, ambiguity, resiliency and serendipity, as within a few months, I was reassigned to Sri Lanka to teach at a District English Language Improvement Center (DELIC) for would-be English teachers. I knew enough about Sri Lanka to point to it on a map, but I did not know that Sri Lanka was formerly known as Serendib, from which the word serendipity comes, meaning "unexpected pleasures". Which was what much of my three years in Sri Lanka was: mouth burning rice and curry that I still crave more than any other food on the planet, beaches and hillsides more beautiful and pristine than what I've seen anywhere, a mind-boggling array of flora and fauna unlike any place in the world, and a rich and diverse history that is indelibly inked into every Sri Lankan's identity, belief system, and cultural practice.
I lived and taught for the first two years of my service in Moneragala, an "outpost"—kind of like the Wild West—near the east coast. Although only 175 miles or so from the capital, in those days it took at least 8—sometimes as many as 12—hours by bus to get from my site to the Peace Corps office. So, I didn't go often, but stayed mostly in Moneragala, where I lived with the Manimendra family, a devoutly Buddhist crew of Mom (Gnana Akka), Dad (Cyril Ayaa), Grandpa (Siyaa), Grandma (Aachi), and daughters Dulka (Loku Nangi), Hansha (Podi Nangi), and Baby (Chuuti Nangi). (When I visited them 10 years later, a boy, Chuuti Mali, had joined the ranks.) I learned so much from this amazing family: my Nangis taught me Sinhala every day (best tutors EVER!), Gnana Akka taught me how to sew dresses on a machine powered by a treadle (foot pedal), my Aachi taught me how to wash my clothes by hand, and my Siyaa taught me how to make toys from palm fronds. Cyril Ayaa taught me what it means to be a humble person of faith, and showed me just how important family was above everything else in the world.
The Manimendras did not speak English and my Sinhala was never very advanced (much to my Nangis' disappointment!), but for those two years that I lived in their house with them, we developed a strong bond and learned so much from one another about the differences and similarities between our families and cultures and the significance of our being serendipitously connected in time and space. At the end of my first year of service, I traveled to Nepal with a fellow PCV. I still have a handwritten draft of a letter I wrote in Sinhala to my dear family back in Moneragala!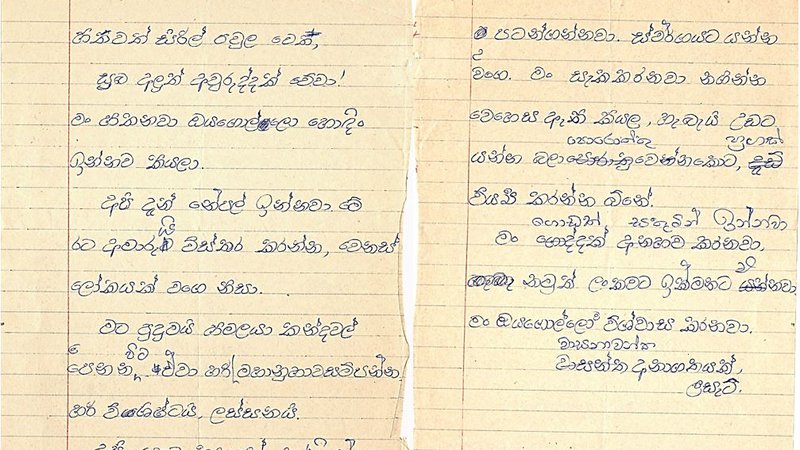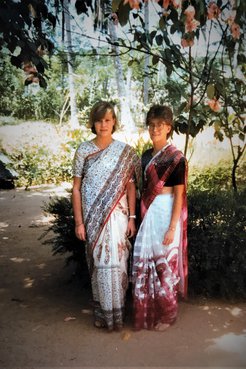 Before the end of my second year, I was evacuated from Moneragala because of trouble with the JVP, a Marxist-based political movement that was working violently to overthrow the government. Those were not easy years to be in Sri Lanka, with the Tamil Tigers fighting in the north and east and the JVP fighting in the south. Peace Corps took good care of us, though, and eventually moved us away from areas known to be dangerous. I stayed on for a third year of service where I worked at a DELIC in Negombo, a city on the west coast of the island just north of Colombo. This time, my landlords were the Maharoufs, a kind and generous Muslim family, and during that year my appreciation of Sri Lanka's ethnic diversity grew immeasurably.
When I returned to the US in 1989, instead of becoming a French teacher I got my license in ESOL and spent four years teaching youth from all over the world how to speak English and integrate into American society. I believe that I was a much more empathetic teacher to the plight of immigrants and refugees, and certainly more culturally and linguistically aware than I was before my Peace Corps experience. After just four years, though, Peace Corps called me back to service and I spent three years setting up trainings for TEFL Volunteers, twice in Armenia, once in Kiribati, and once in Sri Lanka, ten years after I served there. Only then did I decide it was time to put a theoretical lens to my well-lived experiences. So, I went back to school to earn an MA in anthropology and a PhD in TESOL. And after 14 years as a university professor in the School of Education at the University of Kansas, and a researcher focused on the experiences of linguistically diverse and minoritized language learners, Peace Corps once again has called me back to its fold.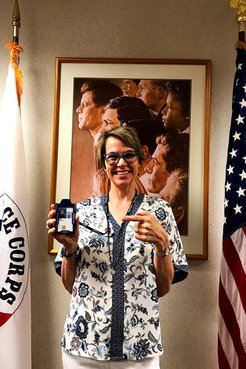 Since June of 2019, at the age now of 56, I have been a Language Training Specialist for Peace Corps. Sri Lanka is one of the countries I have been advising, supporting them in developing their Sinhala and Tamil language training curriculum and instruction. It is such a rewarding experience to have come full circle, back to where I cut my teeth as a language teacher and started my education in the diversity of the human experience. This opportunity has reconnected me with a couple of my former Sinhala language teachers, as well as my Moneragala host family! And although the COVID-19 pandemic has forced me to cancel my plans for a 3-week language training event in Sri Lanka, my heart and soul are there with the staff. I hope it won't be long before more American Peace Corps Volunteers get the chance to experience Sri Lanka for themselves and to find out the true meaning of serendipity.