South Africa
Director's Welcome
Ubuntu: I am because we are.
---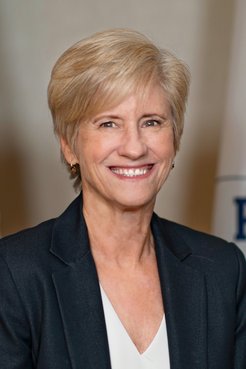 Greetings from the Rainbow Nation!
Thank you for your interest in Peace Corps South Africa. With a legacy of 26 years of service that started with an invitation from the South African Government, we are proud to continue to collaborate with and support local communities with a focus on two of South Africa's highest priorities – education and HIV/AIDS.
Peace Corps South Africa's goal is to build capacity at the individual and organizational level in rural primary schools focused on literacy and with a variety of organizations dedicated to fighting HIV/AIDS, including civil service organizations, community-based organizations, faith-based organizations, non-governmental organizations, and Partner Governmental Agencies.
What does it mean to be a Peace Corps South Africa Volunteer working in education or HIV/AIDS? To me, it is best described by Ubuntu: I am because we are. Ubuntu is a South African philosophy which teaches that all humans are deeply interconnected – it asks us to acknowledge the humanity in others. As Nelson Mandela said, "A fundamental concern for others in our individual and community lives would go a long way in making the world the better place we so passionately dreamt of." There are many ways to serve others and embody the spirit of Ubuntu, whether with a local organization providing essential services, in the US military or in public service. As a Peace Corps Volunteer, you learn firsthand how we are globally connected. Being a Volunteer provides you with an opportunity to give of yourself with dignity, humility, and kindness. To learn with an open heart and open mind. And perhaps making the world that better place we so passionately dreamt of.
Are you that person? Are you interested in working with South African counterparts to make real changes in their lives and the lives of their communities, and perhaps find that you are also changed? Are you someone who is adaptable, resourceful, and resilient, who is dedicated to making the world a better place?
If yes, I welcome you to Peace Corps South Africa. As a people-to-people development agency, understanding and respecting other cultures is crucial to our success. Rather than providing foreign aid or other economic assistance, Volunteers share their skills and experiences while living in local communities and working alongside local people. This day-to-day interaction gives Volunteers a unique perspective and the opportunity to address development challenges while strengthening mutual understanding.
We are Peace Corps South Africa. Simunye, ka botho sizonqoba.