Volunteers Plant 400 Trees for Kedougou Reforestation Day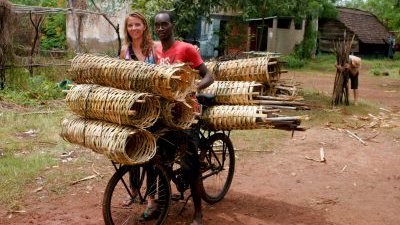 Peace Corps Volunteers and staff worked alongside local partners and residents to plant 400 trees in the city of Kedougou in early July. Thanks to the efforts of the reforestation team, flamboyant trees will soon provide shade to passersby along a 2.5 kilometer stretch of main road and beautify an already wonderful city.
Kedougou volunteers will maintain the transplants and start planting fruit trees inside Kedougou family compounds as well. The event was organized by Kedougou Volunteers Luke and Anna.
Many thanks to everyone who made this project possible! A very special thanks to Trees for the Future's Karamba Diakhaby for all of his efforts.
---