Team Talibé Project: Kids for a Day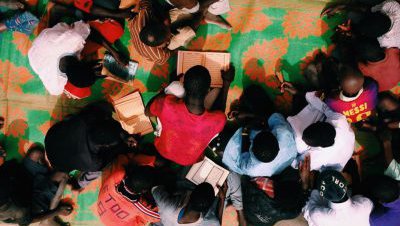 "I just wanted the kids to be kids for a day," Peace Corps Senegal Volunteer Trevon described the motivation behind Team Talibé Project's Annual Talibé Day. He hopes the event will raise awareness for talibé rights in the Ouakam community of Dakar.
The first Talibé Day kicked-off in Ouakam City Avion Sunday 23 March with over 100 attendees who joined in a prayer and breakfast followed by activities and lunch.
"The event was a huge success, as the kids ate extremely well the entire day, played and won their soccer games, and were baffled by the amount of resources we were able to donate to their Daara," Trevon wrote in a note of gratitude to donors who contributed to the event.
For more information on Peace Corps Senegal talibé projects join https://www.facebook.com/groups/pcsenegaltalibe/