Tamba Leadership Conference 2014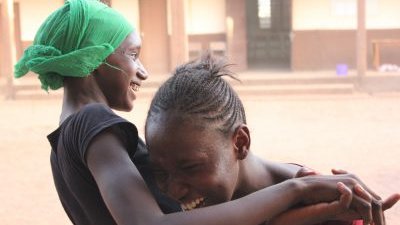 Twenty two  middle-school girls and their fathers attended the Tambacounda Leadership Conference in early April. The four day, intensive camp-style workshop focus on gender equality and leadership development.
Participants came from all over the region - by public transport or horse cart. For many of the girls from rural villages, this was their first time in a city. They stayed for three nights and were exposed to new ideas and thought-provoking speakers, including Peace Corps Senegal's Awa Traore, on women's rights in Senegal.
Group discussions on reproductive health, family nutrition, and educational empowerment were well received. The fathers and their daughters attended both individual and group sessions. "It was really moving to watch the daughters create action plans with their fathers about the future. These types of conversations are rare in the typical Senegalese family," Peace Corps Senegal Volunteer Lauren said.