System of Rice Intensification (SRI) Training Reaches Nearly 200 Farmers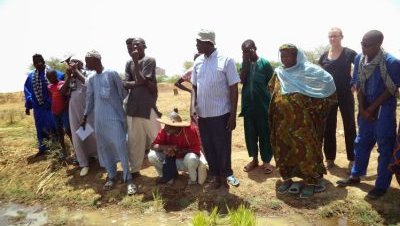 Peace Corps Senegal and Feed the Future's System of Rice Intensification (SRI) Training reached nearly 200 farmers in nine communities in Northern and Southern Senegal this month.
Volunteers Dylan and Lukas, funded by the Feed the Future Initiative and supported by twenty fellow Volunteers, undertook an intense SRI Training Circuit 7-15 May 2014.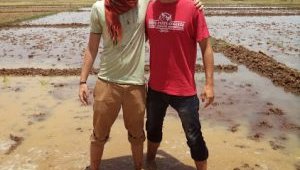 The project includes collection of data and subsequent reporting on different rice production methods, adoption of SRI and yield comparison data of SRI versus traditional methods. Peace Corps Volunteers and their counterparts hope to better understand rice production and to further extend SRI in Senegal in order to improve rice yields, thereby helping Senegal reach its goal of self-sufficiency in rice production.
To learn more about Peace Corps Senegal's history with SRI visit http://sri.ciifad.cornell.edu/countries/senegal/.