Shining Together for a Brighter Future: Creating entrepreneurial togetherness instead of competition
Turning roles, norms, and preconceptions on their head, Dieba Thiam escapes the expectations of most women in her hometown in the Tambacounda region.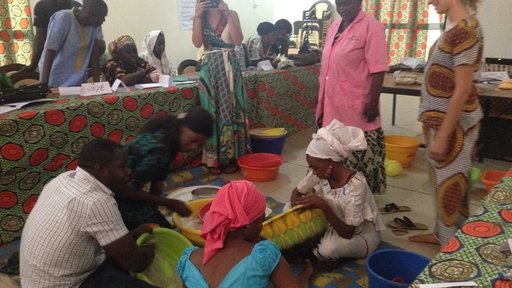 She fills her spare time reading, shares housework in an apartment complex, and has remained unmarried. She has been concentrating on her entrepreneurial project that is about to take off. Though her family didn't prioritize her education, she is motivated to make her way in a male-dominated field: animal husbandry. 
Despite being replete with herd animals, her rural locale lacks a specific niche: quality sheep for religious holidays like Tabaski (Eid al-Aidha). She is cognizant of the demographics of the market and the need to provide male and female sheep at certain times of the year. Dieba's only obstacle to getting her business started is knowing where to begin.
Luckily, she had the backing of volunteers from across the Fouta (north-eastern area of Senegal). Nine volunteers contributed to the planning, programming, and implementation of the Business Development Camp: Daculi, a new initiative from the Community and Economic Development sector of Peace Corps Senegal that targets entrepreneurial know-how to reinforce the technical capacities of motivated participants.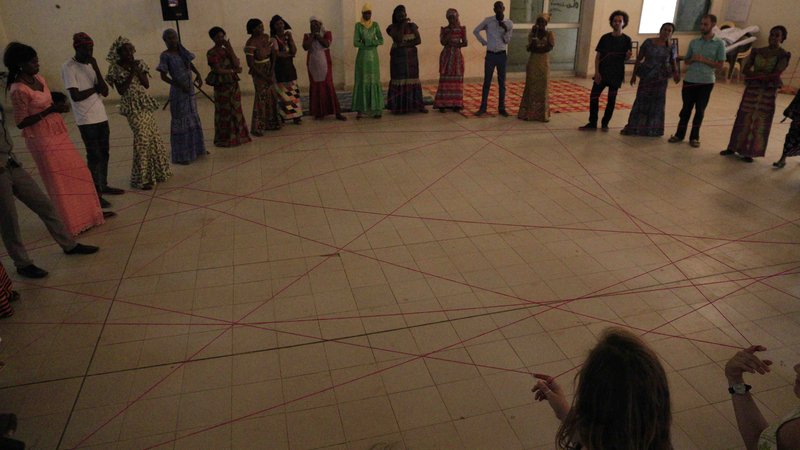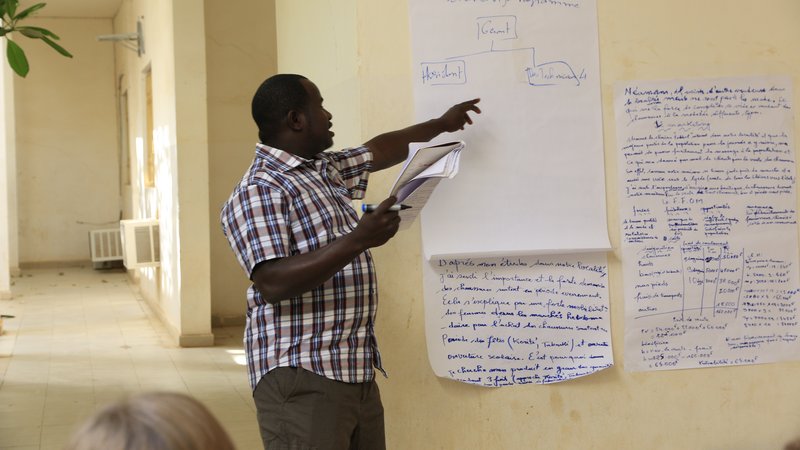 In Senegal, a disconnect between small-scale entrepreneurs and the government and private agencies that are destined to help them succeed leads many to sometimes give up on their big dreams, and more frequently, to give up on a lucrative way to provide for their families. Microfinancing options require high collateral and entail large repayments while government programs have unrealistic expectations of potential entrepreneurs.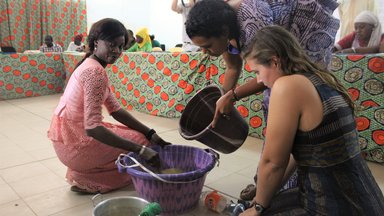 This is where the Business Development Camp came into play. The camp was made of 33 Pulaar-speaking entrepreneurs seeking to augment, start or improve their businesses practices. The event was facilitated by five professional business trainers and nine volunteers. Everyone gathered in the regional capital of Matam for an intensive five days of entrepreneurial training. They touched on a diversity of relevant subjects ranging from market research and business plan development to creative soap- and jam-making. A mix of male and female entrepreneurs 18-35 years-old made for a rowdy but motivated group.
During the opening ceremony Volunteer Kale asked the group if they had heard of daculi, the Pulaar name for the business camp. An awkward silence fell. Many traditional Pulaar words have been lost in the urbanizing and developing cities of Senegal. One female entrepreneur lifted her hand, "It's a grouping of stars", she stated briefly. "But what makes these stars special?" Kale questioned. Another quiet fell. "They are together", another entrepreneur posited. "And what makes them stand out from all the other stars in the sky?" Only stares. He continued, "The stars shine brighter because they work together to shine stronger than all the other stars around them." Smirks lightened up the room as participants realized that despite problems of geographical isolation, high operational costs and business financing in the dry Sahel region, they are united in the aim to help one another succeed in their entrepreneurial goals.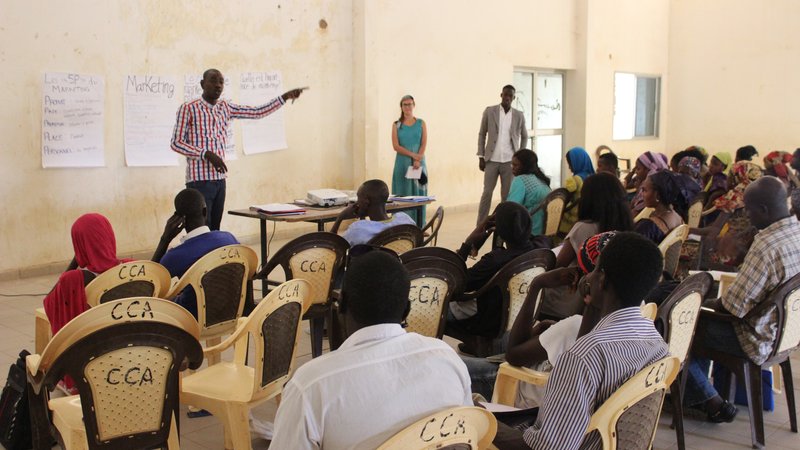 The Participants left with a social network of other young people facing similar obstacles to their dreams in other cities across the Fouta region.
Participants left with certificates testifying to their five days of hard work and the new knowledge on how to obtain private and government financing for their projects. More importantly they left with a social network of other young people facing similar obstacles to their dreams in other cities across the Fouta. Maybe even more importantly, the young entrepreneurs left with a heightened spirit of camaraderie. Though business is all about competition, togetherness remains a social staple in Pulaar culture. Remembering daculi, entrepreneurs left repeating "Enen ndendii' to one another and their volunteers, which means, "We are together."
Armed with her Daculi certificate, Dieba Thiam and the volunteer in her site are now realizing her goals. Through a local agricultural initiative, FONSTAB, Dieba will be able to get startup capital for her husbandry business. For someone that wasn't able to finish school, documentation and program requirements aren't easy to sort through. With the help and unrelenting encouragement of her volunteer, Dieba is taking all the right steps to open her business later this year, just in time to celebrate the Muslim holiday, Tabaski.