Senegal Returned Peace Corps Volunteer Inspired to Continue Serving
Senegal as a post tends to beget happy volunteers. We consistently have a high rate of volunteers wishing to extend their service, or who become inspired to continue working internationally, either with the Peace Corps or through other organizations.
Returned Peace Corps Volunteer Bryce (2013-2015) is only one example. Having just finished his service in Senegal as a preventative health volunteer this past April, he has returned to West Africa with Peace Corps Response Guinea. Peace Corps Senegal reached out to him for an interview.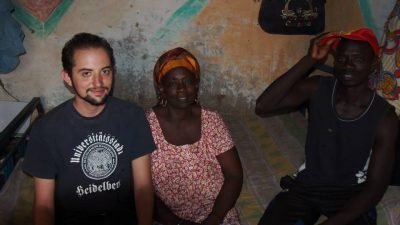 Tell us about your position in Guinea.
I just got to Guinea last week, so I'm still in training, but soon I'll be moving to a city in the Northwest of the country. I'll be working in conjunction with the UN World Food Program, mostly doing monitoring and evaluation, analyzing beneficiaries and how effective the programs are. Essentially I'll be their person on the ground, liaising with the UN while working with schools, health workers, and farmers.  
What made you decide to return to West Africa so soon after finishing your Peace Corps service in Senegal? How did your experiences in Senegal influence your decision to do Response?
I didn't know much about Africa before coming to Senegal. I'd learned a little about Ghana and Benin in anthropology classes at college, but it didn't really capture my attention. During Peace Corps I fell in love with Africa. It was a great introduction to the region and to the work, and it put Guinea on my radar in the first place.
I'd been undecided about leaving Senegal, so when I heard about the Response post in Guinea it seemed like an incredible opportunity—being part of the first group back in the country since they evacuated due to Ebola in 2014.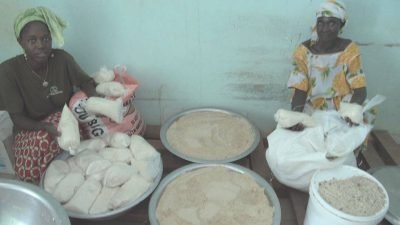 How do you foresee your experiences in Senegal helping you (professionally, psychologically, emotionally, etc.) in Guinea?
It took a long time for me to adjust to life in Senegal because everything was brand new. It was hard for me to interact with people, I was struggling with the language, but now the adjustment is easier. I know more about West African culture, and I feel at ease with the people here, even though I don't speak the local language and am mostly relying on rusty French. 
Professionally, I'll be continuing nutrition work, which was the main focus of my service, since I was placed in Kaffrine, one of the most malnourished regions of Senegal. Now, a major focus of the project I'm working on is to increase healthy practices regarding nutrition in areas that have been affected by Ebola, while helping the UN transition from emergency aid to a more long term plan for the country. 
Do you plan to continue doing this kind of work in the future?
I'm definitely interested in a career in international relations, though I'm not sure if I'll continue working in development. I may do more analysis based work. I want to keep moving around and exploring new places. I was already a fairly adventurous person, but this aspect of my personality definitely developed during the Peace Corps. 
I volunteered in Cambodia pre-Peace Corps, and enjoyed the program but it didn't inspire me in the same way. It was mostly office work, less in the field, and my interactions were mainly with other volunteers, so I didn't get to connect with Cambodia nearly as much as I did with Senegal. Peace Corps really taught me about working in a cross cultural environment, which is what I'd like to continue. 
Is there anything else you want us to know about Guinea, Peace Corps Response, or your work?
Guinea is in an interesting position right now. Fear of Ebola caused a lot of people and aid to pull out. This feels like starting over—but after Peace Corps Senegal, I'm up for the challenge.