SeneGAD Brings Training of Trainers North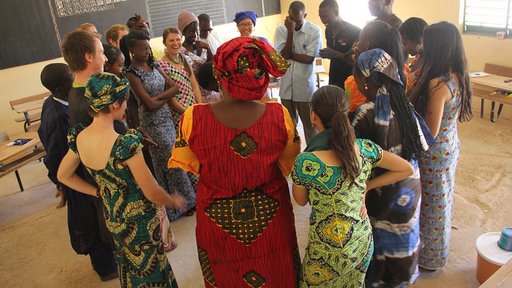 Senegal Gender and Development (SeneGAD) Initiative's GAD Training of Trainers National Tour brought its rousing brand of hands-on training to the North this week. The program selects motivated Host Country Nationals (HCN) from areas where Peace Corps Volunteers live and work. Through a series of workshops it prepares them to serve as cultural facilitators equipped with the skills to discuss sensitive human rights topics in their communities.
Peace Corps staff and nine volunteers in the Podor department hosted four local trainees and 12 youth counterparts. Peace Corps Senegal's Cultural Facilitator and GAD Coordinator Awa Traore along with Volunteer Support Assistant Sakhir Dia introduced trainees and youth counterparts to the goals and aspirations of the SeneGAD Initiative. Awa led an example conversation footnoted with tips for facilitating discussions involving sensitive topics including forced early marriage and domestic violence.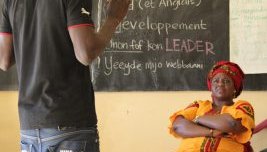 Participants destigmatized sensitive human rights issues affecting the Fouta Toro region with a frank group discussion followed by trainee presentations. Trainees honed their delivery with constructive feedback from their peers. Each trainee prepared a Three-Month Action Plan in collaboration with youth counterparts and local volunteers that will enable him or her to monitor indicators within the SeneGAD framework.
Podor's first annual Host Country National Gender and Development Training was a stunning demonstration of the region's motivation and collaborative spirit. The Peace Corps/Senegal community takes great pride in its SeneGAD Initiative and wishes the Podor team every success in 2014!
Peace Corps Volunteers: Sarah, Chris, Mariel, Yanelli, Alisha, Eric, Megan, Dana and Daniel
---